Arizona Republicans say they are on schedule to finish a forensic audit of more than 2 million ballots by hand and testing nearly 385 voting machines in the state's largest county. This progress comes despite legal attacks from Democrats to stop the audit. If there was no fraud, then why are they afraid?
Pennsylvania recently removed about 21,000 dead voters from the list of registered voters.

... but all of this progress will be ended if HR 1 (now S1) passes in the U.S. Senate! The bill will make it illegal to even investigate fraud!

We must flood key senators with faxes to demand they fight HR 1 and legalizing election fraud! Make your voice heard in the Senate today by clicking here or the button below. — Mat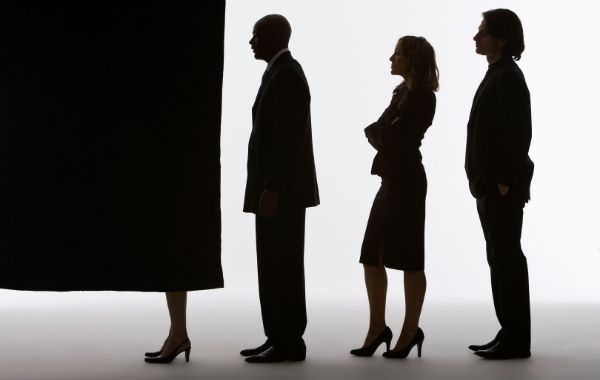 HR 1 is an incredibly dangerous threat to our Republic. Not only will it destroy election integrity, it also will legalize and expand voter fraud.
In Arizona, Biden "won" by 10,457 total votes. However, the registrar's office admitted that 3,000 to 4,000 of the "federal-only" voters never proved their citizenship. And that's in a southern border state.
In addition, the Public Interest Legal Foundation (PILF) found that in Arizona, there were people with the same name, birthday and address—or a very close variation—who voted twice. In 2016, this accounted for 3,277 double voters, and in 2018, there were 3,077 double voters.
Just these two types of fraud alone would account for up to 69% of the margin of Biden's "victory" in Arizona. And that doesn't begin to count dead people voting, students voting after they left the state, people registering to vote at two different addresses, ballot trafficking, kids voting, fake voters, voter impersonation, and the list just keeps going....
The Democrats and the pro-Biden media want you to ignore all of this. They want you to give up; and they want to pass HR 1 so it can be easier to commit fraud the next time around! Send your urgent fax to key senators and demand that HR 1 be stopped.

Pennsylvania is removing about 21,000 dead voters off the rolls.
PILF's lawsuit states that "as of October 7, 2020, at least 9,212 registrants have been dead for at least five years, at least 1,990 registrants have been dead for at least ten years, and at least 197 registrants have been dead for at least twenty years. ... Pennsylvania still left the names of more than 21,000 dead individuals on the voter rolls less than a month before one of the most consequential general elections for federal officeholders in many years."
In addition, Pennsylvania had more than 680,000 mail-in votes that were "counted without any Republican oversight" in violation to both the law and a directive from the PA Supreme Court. This included an LC Action attorney who was turned away from observing the process. These votes represent well above the 82,000-vote gap in the presidential ballots.
We must stop HR 1. I urge you to send a critical fax to as many senators as you can to give them the courage to kill the bill.

Through a records request, a group found proof that the Biden campaign colluded with California officials to demand that Big Tech companies censor certain social media posts during the 2020 presidential election. About two-dozen posts were flagged in records discovered by Judicial Watch.
Judicial Watch President Tom Fitton said that SKDK, a communications company linked to Biden's election campaign, was "sharing its 'Misinformation Daily Briefings' with California officials, who then passed them on to social media giants Facebook, Twitter and Google for dissemination."
HR 1 would cancel your voice and your vote. The bill would impose a penalty of five years in jail and a 100,000-dollar fine on anyone who attempts to "mislead" or "impede" voters in the 60 days up to an election.
But "mislead" or "impede" can include asking someone for ID. HR 1 bans voter ID. Questioning whether a voter is a citizen, is of age or otherwise eligible to vote can fall under the word "impede."
I have never seen an attack on free speech and the right to vote in America like I am seeing right now! It is urgent to flood senators with the outcry of American citizens against HR 1. Click here or the button below to send your critical fax directly to key senators.

Take courage. Right now, many states are drawing a red line against federal overreach. Some states have blocked vaccine passports, others have become Second Amendment sanctuary states, some are saying no boys in girls' sports, and many are pushing forward with election reform.
LC Action's team is working with legislators and providing governors the tools they need to fight back. And we can only do this because of your support! Today is the last day of the month, Together, we are having a real impact. When we stand together, we are strong!

Fighting for freedom,
Mat Staver
Chairman
Liberty Counsel Action
P.S. There is no time to waste to defeat HR 1. Send a fax directly to key senators to urge them to stop HR 1. Then select here to equip our staff to fight this battle for a free and fair election. Finally, sign our petition against this legislation. God's blessings on you.
Sources:
Adams, J. C. (2020, September). Critical condition: American voter rolls filled with errors, dead voters, and duplicate registrations. Public Interest Legal Foundation.
Stieber, Z. (2021, Apr 29). Maricopa County election audit on pace to be done by deadline. The Epoch Times.
Van Brugen, I. (2021, Apr 28). California officials, Biden-linked firm coordinated with big tech to censor election posts: Judicial Watch. The Epoch Times.
Miller, J. (2020, Dec 8). Five states and the illegal votes: Why the November 3, 2020 general election was not won by Biden.
NTD. (2020, Dec 14). LIVE: Arizona Senate holds hearing on election integrity (Dec. 14). NTD YouTube Channel.