HR 1 (S 1) is waiting in the wings of the Senate. If one more senator supports the bill, Sen. Schumer will invoke Rule 14, bring the bill to the floor without committee support, and try to move it through the budget reconciliation. We are working with senators to object and force a full vote.
This bill will destroy America by legalizing election fraud. We must block this bill before it's too late. Send your fax to the Senate to demand that HR 1 (S 1) be stopped before it causes irreversible damage. — Mat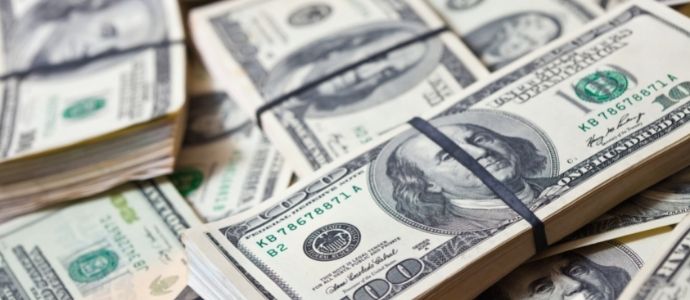 Sen. Tim Scott (R-NC) said, "As a Black man who has voted in the South all my life, voting rights are personal."
He calls HR 1 "a partisan power grab that would destroy confidence in our election system. Democrats are attempting to rewrite the rules to take control away from state and local officials and put the federal government in charge."

Sen. Scott said the "so-called 'For the People Act' would make it easier to cheat and harder to vote" and that it is "unethical" and "inconsistent" with both the Constitution and common sense.

The 6-to-1 match from federal funds uses "your money ... for candidates you don't support, attacking the ones you do," Sen. Scott added.

Democrat Jaime Harrison raised over 100 million dollars in his attempt to unseat Sen. Lindsey Graham (R-SC). Under HR 1 (S 1), Harrison would have received a 600 million-dollar additional windfall from federal coffers.

During a six-year term, a senator could receive up to 1.8 billion dollars from the federal piggy bank under this bill. This is welfare for politicians and candidates. America does not have an endless source of money.

Imagine using your money to bankroll the campaign of Joe Biden, Nancy Pelosi or Chuck Schumer.

Sen. Scott continued, "Their plan would make fraud harder to detect by allowing unlimited ballot harvesting all across the country." "Among the most egregious provisions is the push to gut voter ID laws."

HR 1 (S 1) will legalize massive election fraud. It will blow up the rule of law within our republic. We must not rest until this bill is dead! Demand that HR 1 (S 1) be stopped with your urgent fax to the Senate before it is too late.

The battle over the ballot recount continues in Maricopa County, Arizona.
Technology analysts released an explosive claim, saying, "We have recently discovered that the entire 'Database' directory from the D drive of the machine 'EMSPrimary' has been deleted. This removes election related details that appear to have been covered by the subpoena." The Senate president confirmed that data had been deleted.

But now, the county board of supervisors appears to be preparing to—again—sue those leading the ongoing investigation over this statement.

The light needs to shine in the darkness. But HR 1 (S 1) would override every state law regarding federal elections and end the investigations.

If HR 1 (S 1) passes, it will destroy every reform and every audit states are taking to fight for election integrity. We cannot allow this to happen! This is a very serious threat to our nation. Click to send your critical fax directly to key senators in D.C. today.

HR 1 (S 1) will provide online and same-day voter registration; no ID; automatically registering everyone 16 and up, including felons in prison who have not fully served their time; mail-in ballots for all; and ballot harvesting. States will no longer be able to coordinate to prevent double voting.
Under HR 1 (S 1), it will be impossible to catch a person who votes multiple times in different precincts and even different states before their ballot is mingled with the ballots of legal voters.
In addition, many of the current ways to find illegal votes will become illegal. A person can use the same name or different names in different precincts or register minutes before the polls close, and no one can challenge this fraudster.

But it gets even worse when you realize everything can be done online. One person could register thousands of fraudulent voters (like the 8,000 fake voter registrations from two people in California). Then they can have each ballot sent via email, and there would be no physical address or ID to investigate!

Send your urgent fax to the Senate and demand that HR 1 be stopped before it causes incalculable damage to our nation.

Remember the incredible frustration when it looked like fraud would decide who was in the White House. We have the opportunity to reform the election process, continue the audits and secure our elections. Then during the hearing on this bill, Chairwoman Sen. Amy Klobuchar (D-MN) admitted there have been more than 350 bills introduced in state legislatures regarding election integrity.

Klobuchar said it is because of these new bills (which are restricting voter fraud) that she "cannot afford to wait" to pass HR 1 (S 1).

Closing voter fraud loopholes is why the Senate Democrats are frantic to pass S 1 because it will override every state law regarding federal elections and legalize massive fraud. And they have 49 Democrats supporting the bill.

Even if you have faxed before, now it is critical to send a message to every member in the Senate to STOP THIS BILL! Then, I'll share shocking numbers with you about election fraud. Fax senators to demand they block S 1 and protect our elections.
LCA is fighting this bill on Capitol Hill with our staff, along with HR 5, the so-called "Equality Act." But we can only stand in the gap because of your support for our ministry. Become a partner with your monthly recurring donation today or send a one-time gift to advance our efforts to restore our nation now. Support Liberty Counsel Action today.

Thank you!
Mat Staver, Chairman
Liberty Counsel Action
P.S. HR 1 is one of the greatest attacks on our nation. Send a fax directly to members of Congress to urge them to fight election fraud. And sign our petition against this legislation.

Then select here to equip our staff to fight this battle for a free and fair election. God's blessings on you.
Sources:
Balmakov, R. (2021, May 24). Facts Matter (May 24): Maricopa County Lawyer Demands All Documents Be Preserved, May File Lawsuit. The Epoch Times.
H.R.1 - For the People Act of 2021. (2021, Jan 4). 117th Congress (2021-2022 Session).
Phillips, J. (2021, May 25). Company Involved in Maricopa County Ballot Audit Departs After Contract Expired: Audit Spokesman. The Epoch Times.
Scott, T. (2021, May 20) Sen. Tim Scott: S.1 is not a voting rights bill, it's a partisan power grab that will harm faith in elections. Fox News.