Adverse vaccine reactions and deaths have jumped in the past two weeks. Instead of halting, or at least raising alarm, the push for vaccine passports is skyrocketing.
There now are rapidly growing reports of myocarditis (heart inflammation leading to irregular heartbeat and potential death) in young people who were healthy prior to taking the COVID shots.
Yet despite the alarm, vaccine passports are being pushed hard by governors, businesses, colleges, airlines, public event coordinators and even grocery stores.
Vaccine passports may begin with COVID, but they will not end there. This is the most serious threat to freedom. Send an urgent fax to governors and legislators to demand they stop vaccine passports. — Mat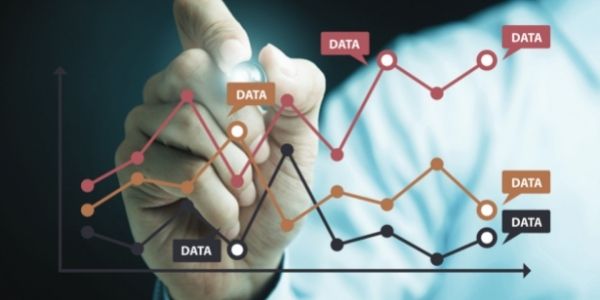 There are very serious reports of vaccine injuries, including the following:
18-year-old male developed after the second shot fever, malaise, nausea and chest pains. At the ER, he had elevated ST levels (indicator of acute myocardial infarction, i.e., heart attack).

45-year-old male, felt sick, fell asleep … and never woke up. He died within 12 hours of getting the Pfizer shot.

36-year-old female developed blood clots in lung and leg, dizziness, weakness, continuing headache and shortness of breath. She was hospitalized with "a life-threatening illness" and has not recovered.

39-year-old male died four days after the shot.

54-year-old male called 911 the day after the shot for pain in his abdomen and chest. At the ER, he suffered a heart attack.

21-year-old college student got the vaccine and then died the next day.

There are hundreds of thousands of similar reports!
In the past two weeks, reported adverse reactions in VAERS jumped by 66,996, and deaths rose by nearly a thousand (66 people every day)! In comparison, the swine flu vaccine was halted after only 53 deaths!
Yet, the insane push for vaccine passports continues. We are being inundated by calls for help from employees, parents, students, schools and more. This injection must be your personal, private choice.
Demand freedom at both levels of government through your urgent fax to these decision-makers. Say NO MANDATORY VACCINE PASSPORTS OR TRACKING AND TRACING APPS.

In just two weeks, adverse reactions and deaths climbed to alarming rates:
Adverse reactions jumped from 227,805 to 294,801 total.

Deaths rose from 4,201 to 5,165.

Hospital visits climbed from 12,625 to 17,619.

Office visits from 39,153 to 51,133.

Urgent care from 29,707 to 39,121.

Severe allergic reactions from 10,799 to 13,574.

Anaphylaxis from 1,214 to 1,342.

Heart attacks from 1,390 to 1,892.

Blood clots from 1,065 to 1,392.

Bell's palsy from 1,273 to 1,565.

Miscarriages increased from 328 to 571 (which kills the unborn baby).
According to the Center for International Development and a Harvard study, VAERS historically records less than 1%* of the actual adverse reactions. You do the math.
I remind you, the swine flu vaccine was shut down after only 53 deaths when "an unexpectedly high number of cases" had reactions. However, now we have had 5,165 deaths, or an average of 66 per day over the past two weeks alone. Yet, many schools, corporations, airlines and states march forward to mandate these injections. This is outrageous.
This life-or-death decision must be your choice. It must not be forced. WE MUST REJECT VACCINE PASSPORTS. Tell governors and lawmakers with an urgent fax: NO MANDATORY VACCINE PASSPORTS OR TRACKING AND TRACING.

No one should be forced to choose between work, school or serving our country and taking an experimental COVID shot that is not licensed by the Food and Drug Administration. Many students are in the last semester or two of their higher education. They cannot easily transfer to other schools at this point. They face mounting student loan debt. Their education and careers could be doomed before they even start!
We are being inundated with calls for help. Longtime employees are losing their jobs. Students are put on hold. Employees are fired while threatened that they won't even get any unemployment. This is insane.
No matter your position on the COVID shots, we should all agree that our freedom to work, shop, dine, travel and worship must not depend on a vaccine passport from a government official or a medical dictator.
Keep the momentum going with your fax to the decision-makers. Say NO MANDATORY VACCINE PASSPORTS OR TRACKING APPS.

Right now, Hawaii is pushing forward on vaccine passports. They have already launched them for state citizens returning and, ironically, on Independence Day plan to demand travelers show proof of injection or face a double standard of government demands.
We must not accept Nazi-style demands for "Papers, please" from either the government or the private sector. Demand freedom through your urgent fax to key decision-makers now.
A growing number of states are also pushing back against mandatory vaccine passports. The states must become the firewall to protect our freedom.
Our effort to fight so that this is your personal decision is only possible because of support from people like you who keep our organization on the front lines. Take a stand with us today by signing up to give monthly recurring donations or a one-time gift today that will effectively be doubled through our Challenge Grant now.

Gratefully,
Mat Staver
Chairman
Liberty Counsel Action
P.S. Join our extended Challenge Grant to effectively DOUBLE the impact of your donations! Select here to equip our staff to fight this battle for free and fair medical choices.
P.P.S. Send a fax to key leaders demanding they do not mandate a vaccine passport. And then sign our petition to these school administrators to be delivered at critical moments in this fight against mandatory vaccinations.
Sources:
Davis, E. (2021, Jun 1). These States Have Banned Vaccine Passports. US News and World Report.
Open VAERS. (Accessed: 2021, Jun 7) COVID Data.