More information is coming out about adverse reactions, COVID coverups and the push for vaccine passports. While vaccine passports are exploding, some states are drawing a red line. Today it may be COVID. Tomorrow something more will be added. Then our freedom will end. We must demand No Vaccine Passports or Tracking Apps! — Mat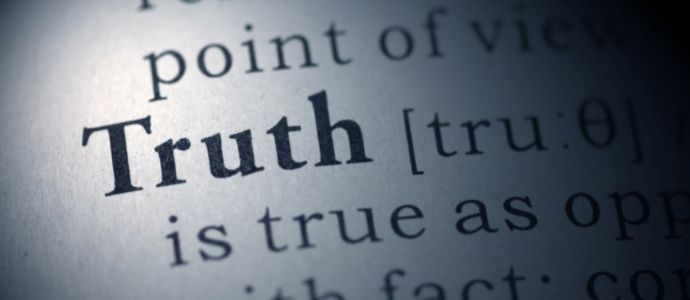 After getting a COVID shot, a healthy woman in her twenties was driving when her right hand fell off her steering wheel paralyzed. She drove to the hospital with her other hand and was admitted with partial paralysis, which also spread to her leg.
On her TikTok account, @Cinderlizett said the ER realized they didn't have the ability to treat her and transferred her by ambulance to a different facility. Doctors didn't know what to do. In the hours that followed, she temporarily lost recognition of her family and friends.

Her heart flatlined three times within a 24-hour period.

Videos detail her story of falling from a healthy, active young woman who enjoyed camping and fishing to spending 18 days in the hospital where she finally progresses to physical therapy and celebrates being able to swing/drag her leg as she relies heavily on a walker.

My heart breaks for the journey this young woman describes in her videos—and for the 294,801 other people in America who have had an adverse reaction after this injection ... and the 66 people who died every day during the past two weeks alone.

But that quickly turns to anger when I see the growing pressure from employers, schools, universities, airlines, hotels, restaurants, grocery stores and even other countries to force people to get the shots and show their vaccine passport or lose their job, education and more.

Even if you have chosen to get the shots, we need to demand freedom for everyone. Whatever you inject in your body must be a private choice, not an opportunity for someone to ask, "Papers, please," just to leave your home.

Vaccine passports are much bigger than COVID. We must say NO TO MANDATORY VACCINE PASSPORTS AND TRACING APPS!

A massive coverup is killing people. The once highly acclaimed medical journal The Lancet had to retract two published articles that contained falsified data! The first claimed that Hydroxychloroquine (HCQ) was "ineffective," and the "data" was false. The second was supposedly a firsthand account of nurses treating the virus in Wuhan, China. The problem—they weren't even there. Now the journal needs to retract published claims on the "natural origins" of COVID.
Of all sources, Vanity Fair did a thorough article exposing how the media, Dr. Fauci's NIAID and other U.S. government officials colluded to hide the truth in "The Lab-Leak Theory: Inside the Fight to Uncover COVID-19's Origins." It traced the Lancet's involvement and how State Department investigators were repeatedly warned "not to open a 'Pandora's box'" into the origins of COVID.

The Centers for Disease Control's former director, Robert Redfield, "received death threats from fellow scientists after telling CNN that he believed COVID-19 had originated in a lab."

Now the same liars are pushing an experimental "vaccine" and a vaccine passport to accomplish their agenda.

Naomi Wolf, who has spoken out against vaccine passports, has been removed from Twitter. And Fauci's emails show collusion between Fauci and Facebook to push his lying and changing positions and censor everything else—even when Facebook KNEW the truth!

Microsoft is now using its login screen to push the shots.

Of course, Microsoft ignores the data of adverse reactions or deaths. This data is submitted under risk of significant fines and even jail time if falsified. Microsoft and FB won't tell you there are 5,165 reported deaths, 1,892 heart attacks, 756 cases of myocarditis/pericarditis, 13,574 severe allergic reactions, 3,994 disabilities, 571 miscarriages, 39,121 urgent care visits, 51,133 office visits and 1,565 with partial paralysis (Bell's palsy).

They won't tell you that the CDC and Harvard state the reported incidents in VAERS represent less that 1% of all actual incidents. Multiplied 90 (not even 99) times, 5,165 comes to 464,850 deaths. But we don't even need to go there. The swine flu vaccine was halted after just 53 deaths. Yet, more than that (66) died each day in the past two weeks alone!

Demand freedom at both levels of government through your urgent fax to these decision-makers. Say NO MANDATORY VACCINE PASSPORTS OR TRACKING AND TRACING APPS.

New York, Hawaii, Nevada, Washington and Oregon are demanding vaccine passports to travel, work, attend events or sit in certain sections of church.

On the other hand, your faxes and petitions are building a fire wall. Florida and Texas have halted vaccine passports—and have stopped cruise lines from demanding vaccine passports. Several other states have followed Florida's lead, but many more must act now.

Even if you reside in a state that has already banned vaccine passports, your faxes and petitions will be sent to other states to draw the same red line.
We must say NO TO MANDATORY VACCINE PASSPORTS AND TRACING APPS!

We have been researching and exposing these attacks on truth and freedom around COVID for more than a year. But we rely on your support to fight and win these battles. Help us with a monthly recurring donation or a one-time gift today to DOUBLE the impact of your gift to Liberty Counsel Action.

Sincerely,
Mat Staver, Chairman
Liberty Counsel Action
P.S. Join our Challenge Grant today to effectively DOUBLE the impact of your donations!

P.P.S. Make your voice heard to key leaders with your own fax straight to their desks demanding an end to vaccine passports.

Finally sign our petition. And forward this message to your friends who care about knowing the truth.
Sources:
@cinderlizett. (Accessed: 2021, Jun 8). Private TikTok Account.
Eban, K. (2021, Jun 3). The Lab-Leak Theory: Inside the Fight to Uncover COVID-19's Origins. Vanity Fair.
Mehra, M. R., Ruschitzk, F & Patel, A. N. (Published: 2020, Jun 5). Retraction—Hydroxychloroquine or chloroquine with or without a macrolide for treatment of COVID-19: a multinational registry analysis. The Lancet.
Reflection & Warnings: Renew your Mind. (Published: 2021 April 22). Vaccine left girl fighting for life. Stroke. Died 3 times in 24 hrs, paralyzed, Rehab 22/4/2021. BitChute.
Zeng, Y. & Zhen, Y. (2020, Feb 24). RETRACTED: Chinese medical staff request international medical assistance in fighting against COVID-19. The Lancet.