The Texas attorney general is investigating about 900 cases of election fraud. The vast majority have already gone to prosecution. But the fake news refuses to change its talking points that "no fraud" happened.
Now, there is a huge battle erupting in Texas between majority Republican state legislators and Democrats who are willing to risk arrest in their attempt to block commonsense election integrity bills.
At 2:30 p.m. today, U.S. Senate Democrats are holding a hearing to push the "John Lewis Voting Rights Act" (JL Act). They scheduled a second hearing for Monday (July 19), which U.S. senators will hold in Atlanta. I'll share how their strategy could be effective ... if we allow it.
Our future elections are hanging in the balance, and it all comes down to what is happening in D.C. The JL Act is even more dangerous than HR 1/S 1, and it must be stopped! WE MUST tell both the U.S. House and Senate to vote against the JL Act. Send your urgent faxes now. -- Mat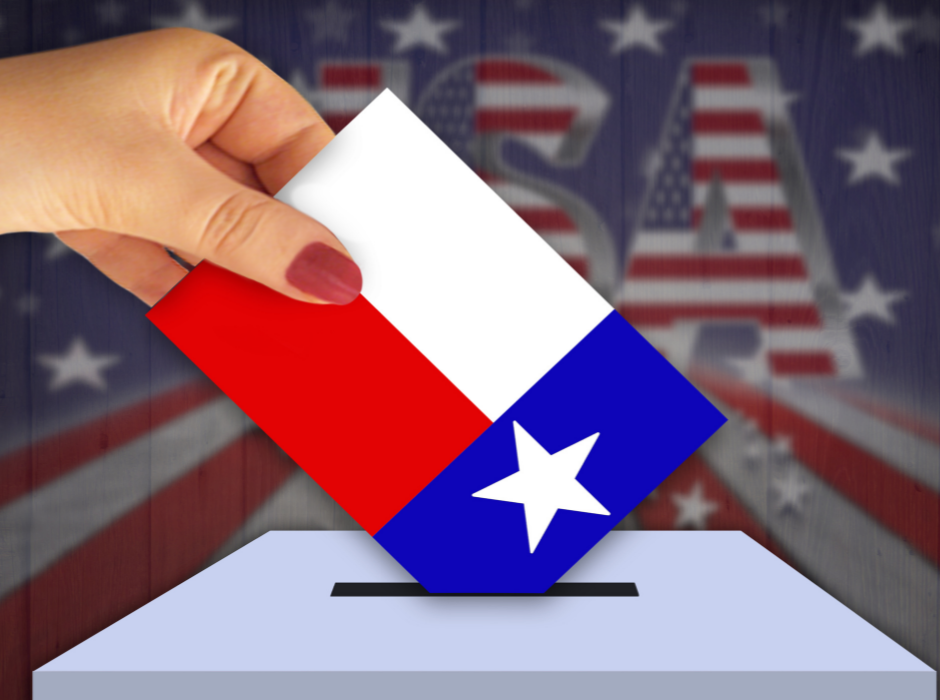 In Texas, more than 80% want photo ID for voters, and 2/3 of the people oppose legislative walkouts. However, more than 50 Democrat legislators just abandoned their responsibility, got on private jets and flew to Capitol Hill to stop several good bills from passing. These bills have widespread support of their constituents in Texas!
Because Texas' legislature has a quorum requirement, it gives the state the authority to detain any legislator who is not doing his or her duty. Texas is threatening to detain the Democrats when they return to the state and bring them to Austin.
The Democrat flight from Texas is designed to build momentum and pressure the Democrats in Washington to pass the JL Act. This federal bill would override every state election reform.
If Democrats can get the JL Act passed, that gives them the power to permanently block all future election integrity efforts not just in Texas but in every state in America!
In 2020, the Democrats spent hundreds of millions of dollars to flip state majority representation to Democrat. They were not successful in any state. They are panicked ahead of the 2022 redistricting and the mid-term elections. That is why they are desperate to pass their election fraud bills.
Democrats have not given up. Their entire Marxist/socialist agenda depends on passing the JL Act. They are gearing up for another massive battle in both the House and the Senate.
It is urgent that we flood the House and the Senate against the JL Act. Click here to send your fax to Congress.

The JL Act would mandate a nationwide "preclearance" in which the Biden Department of Justice (DOJ) has final preapproval on every law, audit and minute detail of every election.
The DOJ Voting Rights Division is dominated by career employees who support liberal groups like the ACLU. In 2000, these employees regularly communicated with the Democratic National Committee to help Al Gore beat George Bush during the Florida recount!
Rep. Jamaal Bowman (D-NY) let slip to CNN, "If we deliver [this bill], we [Democrats] maintain power in 2022. If we don't ... we risk losing power and risk this moment to really push a progressive agenda."
Make no mistake, the JL Act will mean your vote will not count. We will lose America. We must stop this blatant power grab. Click here or the button below to send your fax to the House and Senate today.

Texas is not about to give up. Gov. Greg Abbott said, "I will continue to call special session after special session after special session all the way up until election next year. ... As soon as they come back in the state of Texas, they will be arrested, they will be cabined inside the Texas Capitol until they get their job done."
But if Democrats can get the JL Act passed first, Democrats won't need to remain fugitives, because they know the DOJ will use the preclearance authority to stop all election integrity efforts.
Both the House and the Senate need to hear from you immediately. Demand they STOP THE ELECTION FRAUD BILLS.

Our LCA staff is working on many battlefronts to fight for freedom. This is only possible because of your support of our ministry!
I plan to discuss in a future email how "community organizers" are already planning to riot to push these bills. This attack on election integrity is the linchpin to push this country into socialism. We MUST stop these election fraud bills. We need to respond with urgency.
Consider supporting us with a monthly recurring donation. And DOUBLE the impact of your gift through our Challenge Grant. Support Liberty Counsel Action today.

Freedom is not passed on in our DNA. Each generation must fight for it. This is our time. This is our generation. Let's fight and never give up. We can win!
Mat Staver, Chairman
Liberty Counsel Action
P.S. Our Challenge Grant will DOUBLE the impact of your gift. Contribute today to fight this injustice.
P.P.S. Send a fax directly to members of Congress to urge them to fight these election fraud nightmares. Then sign our updated petition against these bills. God's blessings on you.
Sources:
Chowdhury, M., Wagner, M., Macaya, M., Mahtani, M. & Hayes M. (2021, Jul 13). Republicans block Democrats' sweeping voting rights bill. CNN.
Heritage Action. (2021, Jul 13). Heritage Action Calls on TX Dems: "Do Your Job, Return to TX." Save Our Elections.
Phillips, J. (2021, July 13). Texas Governor: Missing Democrat Lawmakers 'Will Be Arrested' After Returning to Texas. The Epoch Times.
Phillips, J. (2021, July 11). Texas Now Investigating 386 More Cases of Voter Fraud, Attorney General Tells CPAC. The Epoch Times.