The "John Lewis Voting Rights Act" (JL Act) is the hottest topic on Capitol Hill, and Democrats are at a fever pitch to pass it. The U.S. Senate just held one hearing filled with lies. They are trying everything to stop election reform and audits of the 2020 election.
Wednesday's hearing was one of several held this week alone. Members of the House and Senate need to hear from you to stop the JL Act. Send your faxes to the House and Senate to stop the JL Act. - Mat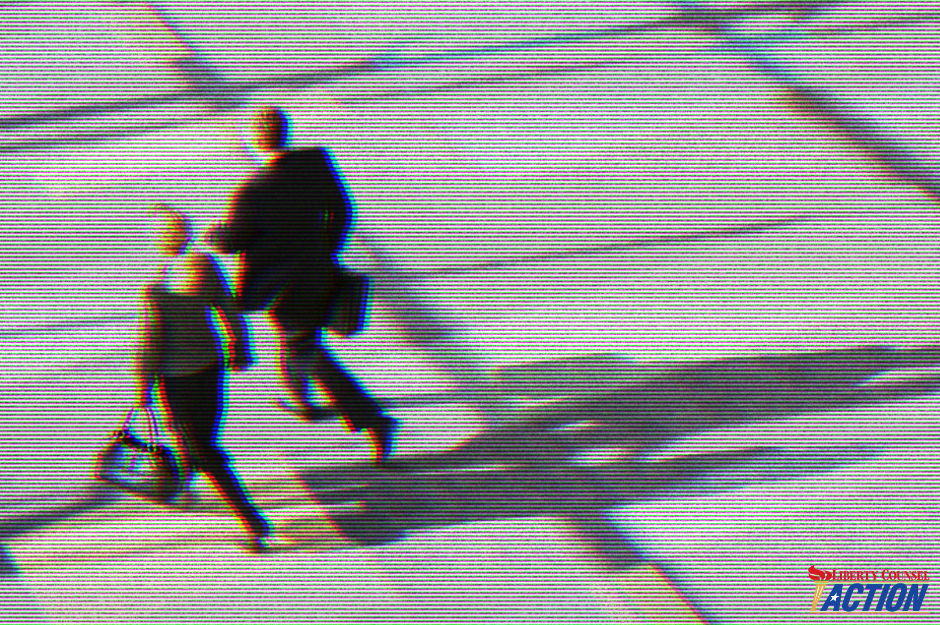 There have been 28 new laws for election integrity in 17 states. There are 29 total states where ballot harvesting is now illegal.
The state election reform efforts and audits and fear of the 2022 midterm election are why the Democrats are frantic to pass the JL Act.
Sen. Richard Blumenthal (D-CT) repeated Biden's hyperbole that state election reform efforts (things like voter ID and banning ballot harvesting) are "the most significant test of our Democracy since the Civil War."
Heeding "Biden's call" during the hearing, Sen. Blumenthal demanded the elimination of the filibuster.
But then Sen. Ted Cruz responded, "Democrats are saying, 'We support the right to vote, so we are going to take away the decision made by the voters to enact voter ID laws.'" That makes zero sense. More than 80% of Americans support voter ID. It's just common sense.
We must counter the massive pressure, even panic, that Democrats are fueling across the nation to pass the JL Act! Send your faxes to the House and Senate to vote against the JL Act.

Preclearance was a focus in Wednesday's hearing.
Sen. Cruz said the JL Act "means that your state legislature in your home doesn't have the ability to pass laws concerning voting without getting an unelected bureaucrat in the Department of Justice to sign off on it first. Mind you, this is after Joe Biden has nominated and Senate Democrats have confirmed extreme partisans to the Department of Justice."
Joining this Democratic fever pitch, more than 160 companies have banded together to fight against election reform. The recently announced list includes Apple, Facebook, Google, Zoom, Microsoft, Hershey, Nestlé, Levi Strauss, Under Armour, Wellington Flowers, Tiffany & Co., IKEA and Etsy.
Meanwhile Texas Democrat state legislators are still in the wrong capital. When they should have been in their state capital casting votes, they are hiding in the U.S. capital trying to override your vote.
These Texas Democrat legislators are pressuring their colleagues in Congress. And they're enlisting mega corporations. We must be even more resolved to have our voices heard. Click to send your critical faxes. You can select from several options to tell members of the House and Senate to stop the JL Act.

The Democrats know that their entire agenda rests on passing the JL Act. If the bill is passed, the Biden DOJ will make sure Democrats dominate every future election, beginning with the 2022 midterms.
The state reform efforts and audits and fear of the 2022 midterms are what's beginning the panic. The majority of Americans are not Marxist and they reject socialism. They love freedom and want elections to be fair.
If the JL Act passes, America would be done. Your vote would never count. A free society must have fair and transparent elections.
Even if you have faxed before, now it is critical to send a message to every member in the Senate to STOP THIS BILL! Fax members of the House and Senate to demand they block the JL Act.

LCA is fighting the JL Act on Capitol Hill with our staff, but we can only stand in the gap because of your support for our ministry. Become a partner with your monthly recurring donation today or send a one-time gift to advance our efforts to restore our nation now. With our Challenge Grant, the impact of your gift will be DOUBLED. Support Liberty Counsel Action today.

Thank you!
Mat Staver, Chairman
Liberty Counsel Action
P.S. The JL Act is one of the greatest attacks on our nation. Send a fax directly to members of Congress to urge them to fight election fraud. And sign our petition against this legislation.
Then select here to equip our staff to fight this battle for a free and fair election. God's blessings on you.
Sources:
Letter from 160 businesses, (2021, Jul 14). Business Letter to Congress in Support of Voting Rights.
McConnell, M. (2012, July 14) McConnell: Big Lies and Fake Hysteria Will Never Justify Democrats' Partisan Power Grab. Press Release from the office of the U.S. Senate Minority Leader.
U.S. Senate Subcommittee on The Constitution. (2021, Jul 14). Restoring the Voting Rights Act after Brnovich and Shelby County Subcommittee Hearing. Dirksen Senate Office Building.