Help save a life!
A Massachusetts father of three was just handed a death sentence by the UMass Memorial Medical Center—unless he injects the experimental COVID jab into his arm. I'll explain more below ... and how I need your urgent help to help millions of others! — Mat
Give to LCA today to help stop this injustice.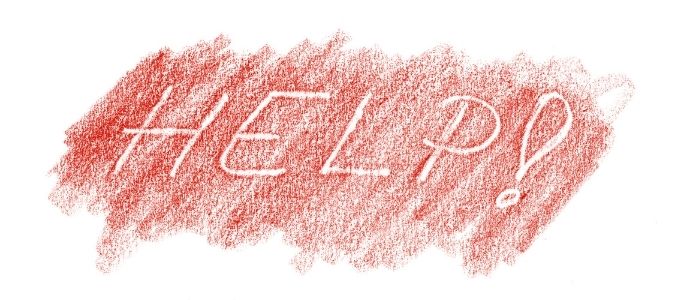 Bernard LaPierre is a 37-year-old father of three young boys in Worcester, Massachusetts. He has been waiting two years for a kidney transplant and recently found out that his wife appears to be a match!

But UMass Memorial Medical Center refuses to perform his lifesaving transplant unless he first gets this experimental injection! No number of tests or duration of quarantine is allowed as a substitute.

Either this father of three refuses the kidney, and could die, or he takes the jab, and could die—or become disabled. This shot has resulted in over a half-million adverse reactions in only seven months. Reported deaths from the shots are now at 11,940! And these numbers reflect less than 1% of actual. No vaccine or EUA drug in history compares to the number of adverse events or deaths from the COVID shots.

What a horrific choice in every direction!

America is now facing a test that is infinitely more serious than if you do or don't like the shots.

Biden first ordered the VA employees to get the shots. Then he ordered several million federal employees to take them. Biden's sorry Department of Justice (DOJ) issued a shameful memo stating the "option to accept or refuse" does not mean you have the "option to refuse." This memo will result in huge numbers of people being terminated, and many who succumb to his lawless edict could die or be injured.

No one should be forced to inject a drug into their body. No father should be forced to take the jab in order to undergo a lifesaving transplant.

Our team is immersed in pleas for help from people like Bernard. To give you a glimpse of the magnitude of need, our website and phone lines were so flooded with calls begging for help that the sheer volume bogged down our server! Although our server capacity is large, we are making it even larger to handle the volume.

We are serving as many as we can to opt out of receiving the shot … while developing creative ideas to help millions more.

I'm asking you to help us help these precious people. I am deeply burdened to help these people preserve freedom and protect life.

Help us help millions of desperate people. You can DOUBLE your gift through our Challenge Grant.
Give to LCA today to help stop this injustice.


Our hearts ache for each person who calls for help. This is our mission—to help people and preserve freedom! We are inundated with heartbreaking stories like the following:
My daughter is in her fourth year of medical school with $400,000 in debt. She will not be able to graduate without getting this injection. Signed, a "stressed" mother.




I am 2-3 years away from retirement. If I don't take this shot, I will lose everything: my paycheck, my housing and my retirement.




A one-income family employed by Veterans Affairs is refusing the jab. They wrote "We are a family of six. ... We want to have a backup legal plan in place." There are more than 400,000 VA employees.




A large religious hospital with 14,000 employees is denying all "moral objections" as a path for workers to get an exemption to this shot. At this point, 66% of their staff is objecting to taking the injection. They are asking for our help.




One nurse wrote, "I feel like I have been stripped of my freedom to decide what I do or don't want to put in my body. ... I simply want to work and care for people like I always have without being shamed and not be forced to put something in my body. ... I am running out of time."




"I've been a correctional peace officer for the prison system for 16 years. I'm four years away from retirement, and I absolutely won't take the vaccine, so I'm afraid I might lose my job over this."




"I work for NASA as a federal employee. ... I do NOT want to take the vaccine. What should I do?"
We are working feverishly to try to respond to as many requests as possible, but the numbers are overwhelming. My team needs help to meet the threats mushrooming under Biden's administration. Your donation today can be a truly lifesaving difference in the lives of those reaching out to us.
Give to LCA today to help stop this injustice.


You can also raise your voice to our state and federal leaders! Late last week, New Hampshire joined the growing number of states banning vaccine passports. Your faxes and petitions are making a difference.
Send faxes to state and federal lawmakers. Say NO TO MANDATORY COVID SHOTS AND VACCINE PASSPORTS!
Stand with me for truth, justice and freedom today.
Sincerely,
Mat Staver, Chairman
Liberty Counsel Action
P.S. Join our extended Challenge Grant to effectively DOUBLE the impact of your donations! Select here to equip our staff to fight this battle for free and fair medical choices.

P.P.S. Send faxes to key leaders demanding NO MANDATORY SHOTS OR VACCINE PASSPORTS.

And then sign our petition.
Sources:
Celeste McGovern. 2021. "Father of 3 Refused Kidney Transplant Unless He Takes Experimental Coronavirus Vaccine." LifeSiteNews. July 16, 2021. Lifesitenews.com/news/father-of-3-refused-kidney-transplant-unless-he-takes-experimental-coronavirus-shots.
"The OpenVAERS Project." 2021. The OpenVAERS Project. Openvaers.com/covid-data.
Wagner, Erich. "Biden Announces Vaccine-or-Masks Mandate for Feds, Some Contractors." Government Executive, July 29, 2021. govexec.com/workforce/2021/07/biden-announces-vaccine-or-masks-mandate-feds-some-contractors/184161/.