"The time for waiting is over," Gov. Ralph Northam (D-VA) declared. He will now force all state employees to take the COVID injection or be subject to repeated COVID tests. He also made masks mandatory for all state employees regardless of injection status.
Billionaire Laurene Powell Jobs, the widow of Apple founder Steve Jobs and owner of The Atlantic magazine, said that the "unvaccinated" should be placed on a "no-fly list." This Biden mega donor who owns two jets wants to ban Americans from flying if they have not been injected with the experimental shots!
New York City Mayor Bill de Blasio wants to ban the "unvaccinated" from restaurants, and CNN's Don Lemon wants to ban them from work and even grocery stores.
This insanity is spreading. Hourly we are flooded with desperate cries for help. We are working with each person to get exemptions. We need your help so we can help others.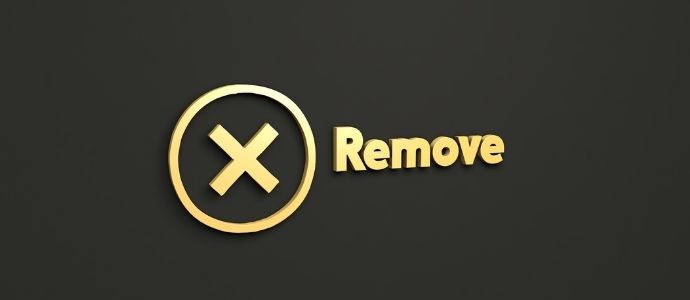 Yesterday, Yelp added a category for businesses to show if they mandate masks or COVID shots for customers or require them for staff. Yelp also announced it will remove negative reviews of these companies that require masks or shots.
As pleas for help pour in, so do the sad reports, like this one:
I have always been pro-vaccination. I am 55 years old and me, my wife and my kids have all been vaccinated. I had the Pfizer vaccine thinking it was safe; however, I had a major stroke a month after the vaccine due to a blood clot that my doctor said was caused by the vaccine! Now I require help 24/7 from my family despite being a strong independent man prior to the vaccine.
This registered nurse is one of many heroes—until now ...
Yesterday afternoon I was given notice via email by CEO that the hospital is mandating COVID vaccines and I have until September 21st to receive the first one or I will be fired. I have worked as an RN on a COVID floor for the past year, without a vaccine or contracting COVID. I want to find out [what] my legal rights are. (emphasis added)
We are feverously working to help these people. We have been very successful in getting exemptions. We are working long hours under stressful conditions to help these frightened people. Help us help people through our Challenge Grant that will DOUBLE the impact of your gift.
Give to LCA today to help stop this injustice.
What breaks my heart is the thousands of lives that have ended after this jab. Their voice is permanently lost. One of these victims is the father of this heartbroken son whom we identify as J.S. His father died in Missouri after a COVID shot:
My father got the vaccine Feb. 6, 2021. Within two days, he was in the hospital and placed on dialysis. His second shot was given a month later. After that, his heart went into AFib and was shocked. Just three days after the second vaccine, doctors told him three of his heart valves were shut down and the fourth was not working very well.

He was released from the hospital the next day because there was nothing it could do for him. Two days later, he got up at 7:00 a.m. and fell over dead a few minutes later. All because of what was supposed to save him from Covid.
This father's life ended. His voice was silenced by this injection. While we cannot turn back the clock, there are millions of Americans who want the freedom to make this choice on their own. We are working on legal and policy efforts that will protect the rights of millions of Americans.
We are feverishly working to respond to as many requests as possible. While it is too late to save the life of this father, millions of Americans still do not want this injection. Your donation today can be a truly lifesaving difference for those who are reaching out to us.
Help us help these precious people.

NO ONE SHOULD BE FORCED. What we are witnessing is cruel and unlawful.
This dear person is being forced against his will to get the shots despite his religious objection. "I will be fully vested for retirement in less than 3 months from now, so potentially losing a job at this juncture would be discouraging," he said.
We will not rest until we help this man and scores of others who are reaching out for a lifeline.
Please stand with us as we stand in the gap for these people.
There is another way you can help. We have been successful in getting states to pass laws or issue executive orders banning vaccine passports. New Hampshire just became the latest state to join the ranks.
Send faxes to state and federal lawmakers. Say NO TO MANDATORY COVID SHOTS AND VACCINE PASSPORTS!

Also, help spread the word about Walk Out Wednesday, August 11—noon your time zone. We must stand together for freedom. WalkOutWednesday.net.
This is a critical moment in America. Our freedom is threatened, and we must fight to keep it.
Sincerely,
Mat Staver, Chairman
Liberty Counsel Action
P.S. Join our extended Challenge Grant to effectively DOUBLE the impact of your donations! Select here to equip our staff to fight this battle for free and fair medical choices.

P.P.S. Send faxes to key leaders demanding NO MANDATORY SHOTS OR VACCINE PASSPORTS.

And then sign our petition.
Sources:
LCActlon.org/vaccine
Malik, Noorie. 2021. "Yelp Helps Businesses Communicate Vaccination Requirements." Yelp. August 5, 2021. Blog.yelp.com/2021/08/yelp-helps-businesses-communicate-vaccination-requirements.
Rankin, Sarah. 2021. "Virginia to Require COVID-19 Vaccine or Regular Testing for Most State Employees Starting Sept. 1." WSLS. August 5, 2021. wsls.com/news/2021/08/05/covid-19-vaccine-or-regular-testing-to-be-required-for-most-virginia-state-employees-starting-sept-1/.
"Real Testimonials." 2021. C19 VAX REACTIONS. C19vaxreactions.com/real-testimonials.html.
"White House Wants to Hold Social Media 'Accountable' for Misinformation" 2021. Targetliberty.org. Accessed August 5, 2021. Targetliberty.org/white-house-wants-to-hold-social-media-accountable-for-misinformation/.