Every day that passes, our offices continue to be overwhelmed with new requests for help. Already my staff has been flooded with more than 15,000 requests regarding forced COVID shots!
People who refuse these jabs are being harassed and horrifically bullied by their employers and co-workers. Companies are trying to force them to quit so they will be ineligible to receive unemployment benefits. We are even hearing reports that employers are falsifying documents to illegally block those who are fired from getting unemployment benefits!
Sometimes these people are single parents already struggling to put food on their table and care for their children. They have no other job prospects and would have to move to another city to find work ... and no available resources to make that move.
These are the types of pleas for help flooding our offices ... hundreds at a time! We are their last hope, their only hope, to keep their family from plunging into poverty or from losing a parent!
We feel like we are fighting a tsunami with a bucket. But God is calling our staff to be faithful and to help everyone we can. Some of my staff worked very late into the night this week; others started their day at 2 a.m. Everyone is trying to serve as many people as possible! But the number of pleas for help are overwhelming. You can help us help these people through LCA's Challenge Grant, which will double the impact of your gift. Help us fight for life and liberty. —Mat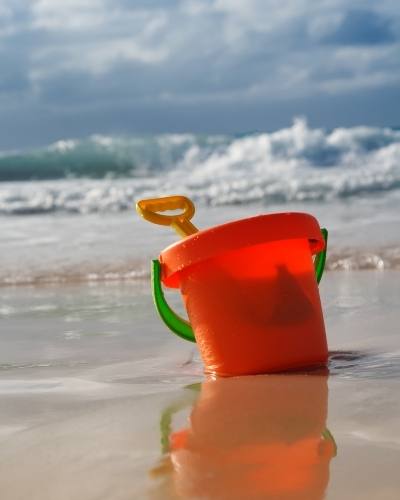 In Maine, the governor is forcing all health care workers to get the COVID jab or lose their job. Gov. Janet Mills said NO religious exemptions are permitted. Federal law doesn't apply in Maine, she said.
But that wasn't enough. Now, the state's Department of Labor (DOL) is denying all unemployment benefits for staff who are fired for refusing the injection. The DOL spokesperson said, "Refusing to comply ... disqualifies a person from being eligible to receive unemployment benefits."
Because of the overwhelming number of people reaching out to our offices from Maine, my legal team has filed a lawsuit against the state and the top five largest hospitals for their infringement on the religious rights of individual employees. It is critical that we win this case!
Thankfully, the judge understands the tight schedule under which this case needs to be resolved. Yesterday, the judge set our emergency hearing for next week. While this is good news, some of our nursing clients have already been terminated.
My team is on the front line fighting for freedom. When you support our efforts, you help millions of people. We need your help to stop this evil now because once freedom is lost, it is very hard to regain. We need your help to help these people!
Give to LCA today to help stop this injustice.
And it is not just Maine. People are begging for help from every corner!
Pennsylvania parents shared that their child's religious exemption for class had been denied four times! "They claim her religious exemption was not personal enough." Now, "I cannot get anyone to speak to me from the University. Please help."
Another person told us, "Hundreds of Rhode Island healthcare workers are facing religious discrimination. … [There are] illegal health regulations that Governor McKee ordered for the DOH to put in place. The regulation states healthcare workers must be vaccinated by October 1st or face a multitude of consequences. This illegal regulation does not allow for religious accommodations. Please help us fight for our religious freedoms."
… and there are hundreds of new requests like this pouring in every day!
I never thought that in America, we would be fighting against forced medical procedures. Yet that is exactly where we are. My staff is committed to doing everything in our power to help these desperate people.
No one should be forced to receive these COVID injections. Every person should have the freedom to accept or reject these shots.

The stakes could not be higher. Tens of thousands have died after these shots. For many who have survived, the repercussions of these shots are endless. At least 17,774 people are now permanently disabled. And this number is likely less than 1% of actual.
One person shared, "This has been traumatic and life altering. I pray every night that the worst side effects are over. I fear I will never … feel normal again."
She wrote, "Felt tired and run down, then developed swelling in all my fingers, had a full body rash then woke up to blue fingertips on several of my fingers. Went to my primary care doctor several times that week and was diagnosed with Raynaud's. … The next day I wasn't any better and pain was unbearable when my hands got cold. Went back to the ER and was admitted for 6 days."
She continued, "While waiting to go, my middle fingertip on the right hand was amputated due to dry gangrene and there was a blood clot in the artery of the tip stopping the blood flow. I also had continuous problems with the small finger on the left hand. A normal, healthy, fit woman had a blood clot caused by an unapproved vaccine. I continue to have joint pain and decreased circulation in several fingers. They continue to turn white and blue when they are cold. I have to wear gloves and use warm packs when I'm in a cold building, and now that I am back at work, I have to make sure I keep them warm. I am a Registered Nurse and have been for 34 years. I am worried every day I might lose another finger or worse."
The shot that caused this cannot be mandated across our nation. When you give to our ministry, you help us help these precious people. Give to LCA today to help stop this injustice.

Another thing you can do: Send faxes to state and federal lawmakers. Say NO TO MANDATORY COVID SHOTS AND VACCINE PASSPORTS!

I cannot adequately express the gratitude we are hearing from the thousands of people we have already helped. We cannot give up now.
Thank you!
Mat Staver, Chairman
Liberty Counsel Action
P.S. Join our extended Challenge Grant to effectively DOUBLE the impact of your donations! Select here to equip our staff to fight this battle for free and fair medical choices.
P.P.S. Send faxes to key leaders demanding NO MANDATORY SHOTS OR VACCINE PASSPORTS. And then sign our petition.


---


Sources:
"Gov. Janet Mills Announces COVID-19 Vaccine Mandate for Maine Health Care Workers." 2021. WMTW. August 12, 2021. Wmtw.com/article/maine-covid19-health-care-worker-vaccine-mandate/37293685.
L.B. - Oklahoma. 2021. "Real Testimonials." C19 VAX REACTIONS. August 13, 2021. C19vaxreactions.com/real-testimonials.html.
"Resources & Research." Liberty Counsel, 2021. LC.org/vaccine.
WGME Staff. 2021. "Are Mainers Eligible for Unemployment If They Get Fired or Quit for Being Unvaccinated?" WGME. August 24, 2021. Wgme.com/news/i-team/are-mainers-eligible-for-unemployment-benefits-if-they-get-fired-for-not-being-vaccinated.