After taking the COVID shot, a 19-year-old described being in and out of the ER 15 times with myocarditis (swollen heart area). Before this, he said, "I was a completely healthy kid. There was nothing wrong with me." However, college athlete Greyson Follmer's life now holds a much different—cloudier—future. During the next five years, everyone with myocarditis faces a 66% mortality rate.
Every person who has a COVID shot injury has a face, a name and a story of what they had hoped for in their life. It is one thing to knowingly and willingly accept the risks.
But right now, Biden has announced his plan to force millions to have this shot or else ... no job. Soon it will be no school, no shopping, no groceries, no medicines, no travel, no events, no surgery, and the list goes on!
Liberty Counsel Action is one of the leading organizations that recognizes the danger to your freedoms. We are fighting to help millions of people looking for help. —Mat
Give to LCA today to help stop this attack on freedom.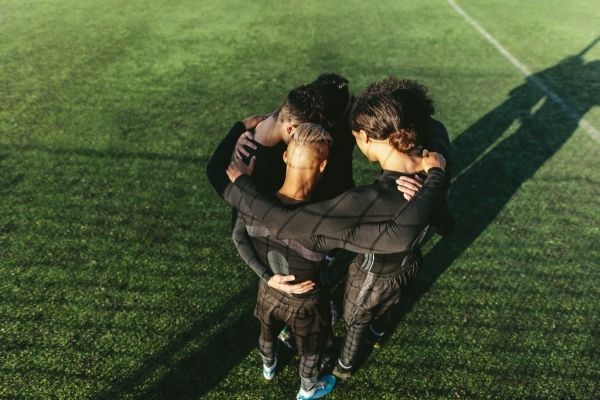 Greyson had asthma and a few food allergies, but that didn't stop him and his team from playing in the high school soccer state championship match. Greyson had broken feet while playing soccer, but he said that pain was nothing compared to the pain in his chest after his second Pfizer shot.
"My son feels like he's having a heart attack 24/7," his mother said. "He now has high blood pressure, severe chest pains, back pain, elevated kidney levels, hypothyroidism, inflamed lymph nodes in different areas of his body, and he can't work or exercise."
Greyson went from having joined the ROTC program in college and running several miles almost daily with a heavy rucksack to having to sleep all the time and suddenly thinking he was dying. He can't mow the grass or go to work. He walks around holding his chest. But on this anniversary of 9/11, his future military dreams are crushed.
His mother said he is in counseling to cope with the effects this injection and the future it appears to have stripped from him. He doesn't know if he will be able to return to school. And even if that works out, it's nearly a zero chance he'll be able to rejoin ROTC.
People are flooding our inbox and phone lines begging for help! Last night alone, there were 800 people on one of our many daily conference calls helping people and answering questions. Please help us serve these frightened people.
Give to LCA today to help stop this attack on freedom.

Unfortunately, Greyson is not alone. There are 5,221 others with this reaction to the shot! And more than 650,000 other people have had adverse reactions, even death.
"There are a lot of patients being injured," one registered nurse shared. "I've never seen anything like this."
She is not talking about a little fever or chills after this shot. She personally witnessed the deaths of six people from vaccine injury. She said post-injection patients are experiencing "urinating clots of blood, paresthesias (burning or prickling sensation), gastroparesis (stomach stops processing food), altered mental status, respiratory arrest, cardiac arrests, new onset seizures, new onset diabetes. I have patients who can't walk anymore."
All because of these shots.
But don't expect to see any of these symptoms on the list of side effects for this jab.
Our staff is overwhelmed trying to help as many people as possible. There is a huge influx of need and a critically short time window to get legal help. We need your help with your donation today to make sure we have every resource available to serve those in danger now.
Give to LCA today to help stop this attack on freedom DOUBLE your gift through our Challenge Grant.
Joe Biden just signed an executive order demanding that private businesses with 100+ employees force these jabs or require weekly testing for the unvaccinated. The order also includes all health care facilities that use Medicaid or Medicare.
The Department of Justice (DOJ) gave the green light to illegally force Americans against their will to take this experimental drug. Their legal memo admits multiple times that the EUA law and the FDA require the "option to accept or refuse." Clear enough, but not to the DOJ.
The DOJ says that despite the clear EUA law, it only means you have the right to be told you can refuse, but you can't actually refuse! That is like saying you have the "right to remain silent" unless we tell you to speak! This is absurd. This jab is still under EUA, and there is no COVID shot with FDA approval available in the United States.
We are being flooded with desperate pleas for help. Individual choices must be respected. We are working with hundreds of people and preparing multiple litigation challenges. WE WILL NOT ALLOW BIDEN TO TWIST THE LAW AND HURT PEOPLE.
Our resources are stretched thin. I need your help. Our Challenge Grant will DOUBLE the impact of each gift to Liberty Counsel Action right now. Please, prayerfully consider making a sacrificial gift to help us defend freedom. Select here or the button below.
You can also help by faxing state and federal lawmakers. Say NO MANDATORY SHOTS OR VACCINE PASSPORTS.

Our work is only possible because of support from people like you. Stand with us today by signing up to give monthly recurring donations or a one-time gift that our Challenge Grant will now effectively double.
Onward,
Mat Staver
Chairman
Liberty Counsel Action
P.S. Our Challenge Grant will effectively DOUBLE the impact of your donations! Select here to equip our staff to fight this battle for free and fair medical choices for everyone.
P.P.S. Send faxes to key leaders demanding NO MANDATORY SHOTS OR VACCINE PASSPORTS. And then sign our petition.
Spread the word about Walk Out Wednesday. Visit walkoutwednesday.net.
---
Sources:
Baltimore, MD Nurse. 2021. "A Maryland Nurse's Report … From Ground Zero." c19vaxreactions.com.
Redshaw, Megan. 2021. "Exclusive: Athlete Who Recovered from COVID Facing 'Very Different Future' after Second Dose of Pfizer Vaccine Triggers Myocarditis." Children's Health Defense. June 21, 2021. Childrenshealthdefense.org/defender/greyson-follmer-pfizer-vaccine-myocarditis.
"Resources & Research." Liberty Counsel, 2021. LC.org/vaccine.
"The OpenVAERS Project." n.d. The OpenVAERS Project. openvaers.com/covid-data.
"Walk Out Wednesday." WalkOutWednesday.net. Liberty Counsel, 2021. walkoutwednesday.net.‌