The numbers keep getting higher. Over the weekend, my team received more than 1,200 requests for help—along with more than 300 voicemails—and more reports of death and disability after these jabs.
This is life and death for the people who are begging for help. I am heartbroken by the stories and pleas for help flooding us daily. We are working with many people where some of their co-workers are suicidal because of pressure from these mandates.
Public schools are mandating this jab. "I need help," one employee said. "If not fully vaccinated … staff will not be allowed into school and will not be paid. … I'm 25 and have not yet had kids. I am scared how this vaccine would affect my ability to raise a family."
"My freedom of choice is being removed," another writes. "I already have breathing issues and a lot of allergies (from foods and meds)."
"Everyone vaccinated must wear a Vaccine Champion sticker on their badge for identification purposes," another shared with us.
And for some, there is "segregation of unvaccinated employees such as unvaccinated employees cannot eat in cafeterias or break rooms and are asked to eat outside" in the few remaining weeks before they are fired.
Time is short! And my team is overwhelmed in a way that I have never seen! Help us help these people. Have the impact of your gift DOUBLED through our Challenge Grant. Give now. —Mat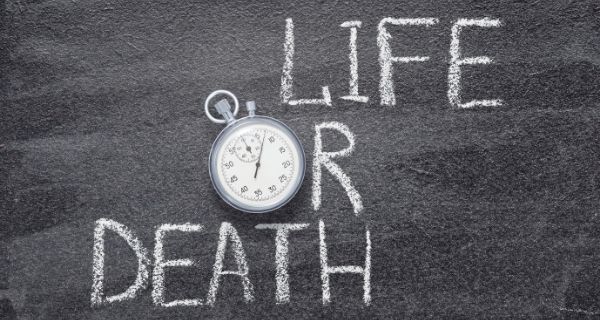 A myofascial physical therapist friend of mine told me her 30-year-old, healthy client who runs a business succumbed to pressure from his family to get the shots. After the first shot, his arm was sore for a few days. After the second, he became nauseous, and then his body began to violently shake like he was having an epileptic seizure. He thought he was going to die.
A 40-year-old mother wishes she could turn back the clock:
"I am in significant pain and have a 3-year-old son that needs a healthy mommy. I'm devastated." Twelve hours after the jab, she developed "aching calves and tingling. This progressed ... [Now] I've been diagnosed with small fiber neuropathy. All of my rheumatology tests are normal … ," she shared with C19VaxReactions.
Another person identified as "B.D." says, "This vaccine introduced these neurological problems. … It started with head jerks and mild tremors. Then I had consistent dizziness and balance issues. I then started to have seizures, where the episode would last about 15-30 minutes at a time or longer. I have tremors every day … My tremors and seizures are progressively getting worse ... [They] have become such a big part of my daily life that I had leave both of my jobs."
VAERS now reports 675,591 people with adverse reactions after these jabs, of which 18,439 are permanently disabled! And there are 14,506 deaths as well!
These COVID injections are dangerous, and they do not work.
The CDC released a study out of Los Angeles showing that more than 1-in-4 of their infections are in "fully vaccinated" people (25.3%). Pointing to the "global data" (referring specifically to Israel), the CDC director said those who are fully "vaccinated" are not protected from the Delta variant.
Gov. Jim Justice of WV announced that, over a recent eight-week period, there has been a 26% increase in new breakthrough cases, a 21% increase in breakthrough cases requiring hospitalization and a 25% increase in breakthrough deaths.
A preprint study from Vietnam showed breakthrough cases "are associated with high viral loads" among those who have had the shots. In fact, the study found that the viral load was 251 times HIGHER in the "vaccinated" compared to those who hadn't gotten the jab!
In Israel, 64.5% of those hospitalized are fully "immunized" and 67% of the "seriously ill" are "fully immunized." Israel is pushing the third "booster" shot. That is the definition of insanity—to try something that is a proven failure. Israel hoped its push for the shots would be an example of the first nation to eliminate COVID. Israel has become an example all right—of what not to do!
The pleas for help and impending deadlines weigh on me and our staff. We are helping many people obtain religious exemptions. Yet, some nurses in Maine were terminated last week. The pressure is enormous.
I need your help in prayer and support. No one should be forced to take these shots. DOUBLE your gift with our Challenge Grant.
We should all agree that our freedom to work, shop, dine, travel, worship and serve our country must not depend on injecting an experimental shot into our body or donning a vaccine passport!
In addition to DOUBLING the impact of your gift through our Challenge Grant, you can also fax state and federal lawmakers. Say NO MANDATORY SHOTS OR VACCINE PASSPORTS.

I am grateful for how you have helped equip our team for this critical moment. Stand with us today by signing up to give monthly recurring donations or a one-time gift that our Challenge Grant will now effectively double.

Onward,
Mat Staver
Chairman
Liberty Counsel Action


P.S. Our Challenge Grant will effectively DOUBLE the impact of your donations! Select here to equip our staff to fight this battle for free and fair medical choices for everyone.
P.P.S. Send faxes to key leaders demanding NO MANDATORY SHOTS OR VACCINE PASSPORTS. And then sign our petition.


---


Sources:
B.D. - California. 2021. "Real Testimonials." C19 VAX REACTIONS. August 13, 2021. C19vaxreactions.com/real-testimonials.html.
Griffin, Jennifer B. 2021. "SARS-CoV-2 Infections and Hospitalizations among Persons Aged ≥16 Years, by Vaccination Status — Los Angeles County, California, May 1–July 25, 2021." MMWR. Morbidity and Mortality Weekly Report 70. Doi.org/10.15585/mmwr.mm7034e5.
J.H. - Washington. 2021. "Real Testimonials." C19 VAX REACTIONS. August 13, 2021. C19vaxreactions.com/real-testimonials.html.
Nguyen Van Vinh Chau, Nghiem My Ngoc, Lam Anh Nguyet, et al. 2021 Transmission of SARS-CoV-2 Delta variant among vaccinated healthcare workers, Vietnam. Affiliated with Hospital for Tropical Diseases, Oxford University Clinical Research Unit (Vietnam), Centre for Tropical Medicine and Global Health, Nuffield Department of Medicine, University of Oxford (UK) Accessed August 26, 2021.
Mistich, Dave. 2021. W.Va. Officials Say "Breakthrough" COVID Cases on the Rise. WVPB. August 23, 2021. Wvpublic.org/government/2021-08-23/w-va-officials-say-breakthrough-covid-cases-on-the-rise.
"The OpenVAERS Project." n.d. The OpenVAERS Project. Openvaers.com/covid-data.