Today the U.S. Senate is scheduled to hold a floor vote on S 2747, a new election fraud bill. The number of states passing election reform laws and conducting audits has enraged Congressional Democrats. Their only hope to win is to pass a federal law that will legalize fraud and keep them in power.
Democrats are openly admitting they cannot win in 2022 unless they pass an election fraud bill.
The U.S. Senate needs to hear from you right now to stop this bill! Send your urgent faxes to the Senate to kill this bill! —Mat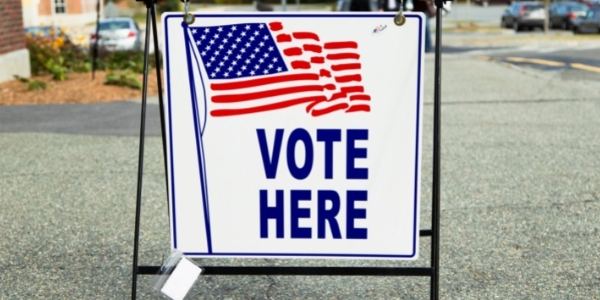 Sen. Richard Blumenthal (D-CT) led a hearing today railing against state election reform efforts that require voter ID and ban ballot harvesting and pushing the dangerous "preclearance" efforts by Democrats.
Democrats admit they will NOT win in states that require voter ID. "We can't simply organize our way out of this," admitted Melanie Campbell, president and CEO of the National Coalition on Black Civic Participation on MSNBC after a meeting with Biden/Harris.
Some Democrats are even admitting they came to power because of the way the 2020 election was run.
Nsé Ufot is the CEO of the Stacey Abrams-founded New Georgia Project. "If there isn't a way for us to repeat what happened in November 2020, we're f-----," Ufot said. " … We're trying to make sure that our elected officials get [this message] as well."
Abrams is working to duplicate 2020 across the nation and has held events to push her model of election procedures. But state election reform efforts are challenging the Democrat plan for 2022 and beyond.
Democrat advisor Max Wood said he is "super worried" about their side's ability to win the next election. Wood is founder and CEO of Deck, "a progressive data analytics company [that] analyzes voting behavior."
Democrats are increasing the pressure to pass this voter fraud bill because their entire agenda depends on it.
If this bill passes, America is done. That is why we cannot rest until this bill is finally killed. I need your help.
Thankfully, there is some encouraging news. In the first six months of this year, 400 election integrity bills were introduced in 49 states. There were 18 states that passed 30 new election reform laws. Already this has led to the cleanup of more than 3 million invalid voter registrations.
Joe Biden called these election integrity efforts "an assault on democracy, an assault on liberty" and "an assault on who we are." Biden is encouraging class warfare based on race. Biden and the Democrats are willing to bring down America through this bill in order to maintain their partisan control!
Biden warned that the moment these election fraud loopholes are passed in a bill, "I will sign it and [let] the whole world see it."
We must counter the massive pressure, even panic, that Democrats are fueling across the nation to pass this bill! We need to keep every Republican vote against it. Send your faxes to the U.S. Senate to vote against S 2747 today.
This bill will legalize massive voter fraud. It includes all the following:
Photo ID will be replaced with sworn statements.

Prohibits photo ID for vote by mail.

Forces nonprofit groups to disclose all donors.

Requires same-day registration at all polling locations.

Requires 15 days of early voting.

Mandates drop boxes for ballots.

Demands absentee ballots for all citizens without a reason.

Registers all people automatically to vote at the DMV. If they falsely register as an illegal or at the wrong address, they cannot be prosecuted.

Requires states to allow felons to vote before they paid their debt to society.

Matches government funds up to 1.8 billion dollars going to candidates.

And much, much more!
We must stop S 2747. The senators need to hear from you. By our count, we can defeat this bill. But the pressure often changes a person's vote at the last minute. Send your urgent faxes to the Senate to demand they oppose this bill right away.
In addition to this battle on Capitol Hill, our team continues to fight against mandatory COVID shots and Vaccine Passports. We are working with tens of thousands of people who are pleading for help.
Every day our hearts break as we hear the anxiety, frustration, panic, fear and desperation in the voices of thousands being forced to get the COVID shots or be fired or dishonorably discharged. Help us so that we can help these precious people. DOUBLE the impact of your gift through our Challenge Grant.
"The kings of the earth set themselves, and the rulers take counsel together, against the LORD and against his Anointed … He who sits in the heavens laughs … Ask of me, and I will make the nations your heritage … Blessed are all who take refuge in him" (Ps. 2).
Mat Staver, Chairman
Liberty Counsel Action
P.S. DOUBLE the impact of your gift through our Challenge Grant.
Then send a fax directly to members of Congress to urge them to fight election fraud. And sign our petition against this legislation. God's blessings on you.
CORRECTION: In yesterday's copy, we mistakenly indicated that a hearing on election reform was scheduled for Tuesday when in fact, it was scheduled for today (Sept. 22).


---
Sources:
Klobuchar, Amy. 2021. "S.2747 - 117th Congress (2021-2022): Freedom to Vote Act." Congress Government. September 15, 2021. Congress.gov/bill/117th-congress/senate-bill/2747.
"Restoring the Voting Rights Act: Combating Discriminatory Abuses." 2021. United States Senate Committee on the Judiciary. September 22, 2021. Judiciary.senate.gov/meetings/restoring-the-voting-rights-act-combating-discriminatory-abuses.
White, Jamie. "'We'Re F**Ked': Democrats Panic Over 2022 Midterms After 18 States Pass Election Reform Laws." NEWSWARS. Infowars.com, July 27, 2021. Newswars.com/were-fked-democrats-panic-over-2022-midterms-after-18-states-pass-election-reform-laws/.