March 2020, an oncologist nurse named Kelly* found the entire hospital where she worked had been repurposed to fight COVID. For months, Kelly served COVID patients. But now, the hospital is terminating these heroes. "I am told that if I am not fully vaccinated by October 31st of this year I will be terminated. I refuse to take the Covid-19 vaccine based on my religious beliefs."
Kelly is asking for our help to keep her job and freedom.
Kelly continues, "I have seen many patients with complications after COVID vaccinations such as thrombocytopenia or with deep vein thrombosis. Many patients also came in with pulmonary embolisms and none of them, not even one of them, was diagnosed or even labeled as 'COVID vaccine complications.'"
We are hearing from thousands of people just like Kelly who are facing incredible pressure and bullying to get the shots—and they are looking to us for help.
The pressure on my team is immense. We are their only hope. But YOU are what makes it possible to fight and win these battles for freedom! Join LCA's Challenge Grant to DOUBLE the impact of your gift today. —Mat
Give to LCA to help stop this injustice.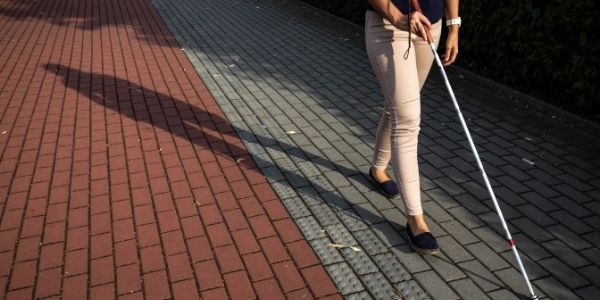 This week a health care worker shared her shocking story. She is legally blind. She uses a cell phone app to read and even write. This is how she has always communicated in print with her employer.
She submitted her religious exemption request using the same app. But HR denied her request on the bogus pretense that it was improperly submitted! Yet, HR knows using her app is the only way she can submit anything in writing.
The employer has violated many laws. This is despicable. We will fight for this precious woman!
It makes my blood boil when I see these insane mandates violating religious exemptions and treating employees like garbage. This legally blind woman has turned to us as her only hope.
The need is great. From bus drivers to air traffic controllers, to janitors, to doctors, to service men and women, to teachers, to delivery drivers, health care workers and a mountain of other fields—we are overwhelmed with pleas for help. Often under extremely short deadlines.
Our ministry never charges anyone who needs help. Instead, we rely 100% on donations from friends and supporters to help us fight to restore freedom here in America. Our Challenge Grant will DOUBLE the impact of your gift.
The calls pour in every day. Here are a few:
"After 22 years of loyal service as a unit secretary in an Emergency Department I was forced to leave. The hospital is willing to let us collect unemployment benefits, but the state is not."

"I have worked for 39 years at my hospital. I became sick with covid from a vaccinated patient and was too sick to submit my religious exemption before the deadline so I am suspended without pay and will be terminated on October 9th."

"My religious exemption to the COVID vaccine mandate was declined with no option for appeal ... I have been called names and belittled by managers. To such an extent another employee complained about the treatment I was receiving ... the managers were ordered not to speak with me at all."
The stomachs of our staff churn because of the volume of unbelievable and heartbreaking pleas for help. Each request is an emergency with impending deadlines. I have never experienced anything like this gut-wrenching experience with so many people desperate for help. Please pray for our team so we can overcome these evil mandates.
We will fight for this legally blind woman. This injustice must end. But it takes significant resources to show up and to win. Many of our staff are working 18-hour days.
Your support helps us help people in need. And I have never seen such desperate need in my life. We need YOUR HELP to DEFEND AGAINST MANDATORY SHOTS and VACCINE PASSPORTS. Please, give generously today for FREEDOM tomorrow!
You can also help stop the tyranny by faxing governors and Congress. DEMAND AN END TO MANDATORY COVID SHOTS AND VACCINE PASSPORTS! Select here or the button below.

Thank you for standing with us in the trenches for freedom.
Mat Staver, Chairman
Liberty Counsel Action


P.S. There's one more thing you can do to help! Send a fax and sign our petition—Demand lawmakers STOP MANDATORY COVID SHOTS and VACCINE PASSPORTS!

*Names in this email have been changed for privacy. All patient stories are from our clients.


---
Sources:
PROTEST FOR FREEDOM! 2021. Walk Out Wednesday: 12 noon your time zone. WalkoutWednesday.net
"Vaccine - Liberty Counsel Action." 2021. Lcaction.org. Accessed August 16, 2021. Lcaction.org/vaccine.