Ken* has a specialized skill set. He builds Predator drones as a civilian contractor with a private company. His employer is the only company in the world that can supply them to the military. Joe Biden's shot mandate will force every federal employee and civilian contractor to get the COVID shots.
Throughout the pandemic, Ken was an "essential employee." He showed up every day because his job couldn't be done virtually. And his team successfully kept their company running to supply the military with drones.
Now, this private company must enforce Joe Biden's mandate on its employees. Biden's shot mandate insanity is beyond description.
Every day Ken prays about what to do. If he refuses the shots and loses his job, that will be a life-altering decision. Any similar company using his skills would have the same mandate from Biden. At the same time, God has opened the door repeatedly for Ken to share his faith in Jesus with co-workers. It is a tough decision. "I really don't want to leave," he said. Daily, we are inundated by people like Ken who turn to us for help because they don't know where else to turn.
Each sunrise these employees see brings them one day closer to the deadline. Time is running out. For many, we are their only hope. And you are our hope to fight for people like Ken and millions of others like him! Join LCA's Challenge Grant to DOUBLE the impact of your gift. Give to LCA today to help stop forced injections. —Mat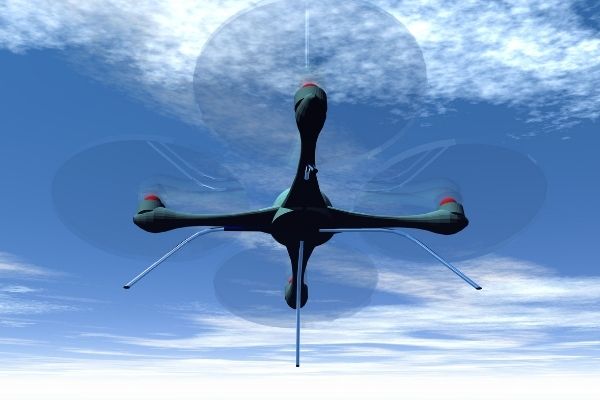 We are overwhelmed with requests for help to avoid these jabs. Ken is one of 3.7 million employees under federal government contracts. There are 2 million more federal employees. Both groups are being forced by Biden's directive to get these shots. "This is about fear and control," Ken recognizes.
These forced injections are deadly for some and devastating for others.
After getting the COVID jab, one person said, "Symptoms are debilitating." This individual "ended up blacking out. Shaky and dizziness, off-balance … Symptoms continued to increase with nausea, blurred or bouncy vision. Shakes increase as well as balance worsened. … Told to refrain from driving. My brother googled and found others having the same symptoms and timeliness … no answers. Before vaccine [I] was healthy, on no medication. … [Now] at my wit's end. Have a 4-year-old and full-time job."
One employee in the Department of Energy's National Nuclear Security Administration shared with us on this mandate: "We have been given a directive that directly conflicts with what God is asking me to do. At this point, I have to obey God rather than men."
It is the heart of our ministry to stand with people of courage like this and defend their right to live out their faith. But we cannot do this alone.
You are the reason we can fight these battles and win! LCA is advising and helping organize a massive class action lawsuit against these mandates for federal employees, contract workers and our military.
We must help these desperate people. We will not abandon them. Help us serve these precious people with your gift today.
We are hearing from employees in nearly every federal department. One employee with the Department of Justice (DOJ) wrote us, "I am about to submit a request for a religious exemption to taking the 'vaccine.' I am appalled that I had to write up a declaration of my private beliefs. Who is the DOJ to determine 'correctness' of my sanctified beliefs?"
Another DOJ employee wrote, "If not vaccinated, a strict schedule has been published to the agency employees with strict timelines." And "Non-compliance will result in disciplinary action up to and including removal."
Another wrote us, "NASA is executing an unlawful order and is coercing me through threat of termination to comply with the unlawful mandate. … If my religious exemption is denied, I would like help in fighting it."
Another asking for help works for the Food and Drug Administration. He is a few short months away from full retirement, which is now being threatened by these forced shot mandates!
Their pleas for help and impending deadlines weigh on me and our staff. We are helping many people obtain religious exemptions, but the pressure to help 25,000+ people is enormous.
I need your help in prayer and support. No one should be forced to take these shots. DOUBLE your gift with our Challenge Grant.
We are making a huge impact! There are many thank-you notes that cross my desk, and I want to take a moment to share them with you so you can see how we are making an incredible difference in the lives of real people:
"I can't express my gratitude enough for your compassion and selflessness in providing me with a religious exception letter. I was truly lost and beyond disheartened when my church decided to decline to get involved. Your letter was above and beyond what I was hoping for. You were able to express in words exactly everything I was feeling. It made me cry tears of relief and joy … "

"My head and my heart have been spinning since my work mandated the COVID shot. … When I read your letter, my heart swelled. I cannot tell you how grateful I am for strong religious leaders like you who are taking a stand with those of us who have strong convictions."

"Thank you for support. These calls are very helpful. May our great God pour out His blessings on you. By the grace of God, the religious exemption that I submitted ... was approved."

"I want to thank you so much for your very hard work. … You are our answer to our prayers giving us more time."
I am grateful for how people across America are helping equip our team to fight these battles at this critical moment. Join our Challenge Grant to DOUBLE the impact of your gift to help them now.
Key leaders must push back against mandatory jabs and Vaccine Passports. Demand freedom through your fax to key decision-makers now.
Thank you,
Mat Staver, Chairman
Liberty Counsel Action


P.S. If you haven't already, send urgent faxes to key leaders today. Then sign the petition to demand NO MANDATORY COVID SHOTS OR VACCINE PASSPORTS. Then join WalkOutWednesday.net.
*Names changed to protect identity.


---
Sources:
"Contractors and the True Size of Government." 2017. Project on Government Oversight. Accessed October 5, 2021. Pogo.org/analysis/2017/10/contractors-and-true-size-of-government.
N.N. - Vermont. 2021. "Real Testimonials." C19 VAX REACTIONS. September 24, 2021. C19vaxreactions.com/real-testimonials.html.
"Vaccine - Liberty Counsel Action." 2021. Lcaction.org. Accessed October 5, 2021. Lcaction.org/vaccine.
"Walk Out Wednesday." WalkOutWednesday.net. Liberty Counsel, 2021. walkoutwednesday.net.‌