One Marine had an active role commemorating the 11 Marines killed in the explosion during the Afghanistan withdrawal. Between regular work and his extra funeral-related duties, he was forced repeatedly to reschedule his meeting with a chaplain about his COVID jab exemption.
When they finally met, the chaplain told Justin* there was a certain form he must fill out to ask for a religious exemption. However, no one would provide the "necessary" form.
Before the deadline to apply, the chaplain discouraged Justin from even trying. He told this Marine there was a high chance it would not be approved, and it would be like trying to climb a "very steep hill."
Justin wanted a career in the Marine Corps, but this mandate is forcing this godly young man out and he will lose his dream.
Justin's mom asked my team, "Help us! We don't know what we can do. We don't know what our recourse is. We cannot believe this is happening."
Help us help the defenders of freedom. LCA's Challenge Grant will DOUBLE the impact of your gift. —Mat
Give to LCA today to help stop this injustice.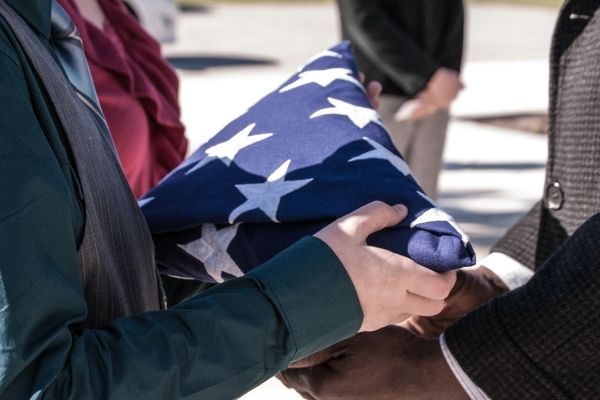 Our team is being inundated with requests from military members:
"Please help. I'm in the Marine Corps. I'm supposed to be done in March, but I'm being told I have until tomorrow to get the vaccine."
Another Marine has proof of natural COVID antibodies. He has given more than 18 years of his life to active duty. But he said:
"I was given a direct order to take a vaccine that is not available on base at this time. I was then informed that the Pfizer vaccine ... is interchangeable and I am ordered to take whichever one is available or face disciplinary action. … I have been denied leave for not being vaccinated. … No marine is authorized leave (even local leave) unless they have at least 1 shot towards being vaccinated."
Can you even imagine? They serve in one of the most stressful occupations in the world. Now these heroes face dishonorable discharge if they do not get the COVID shots.
Our military is being attacked from the inside and the outside, since federal civilian contractors who provide everything to the military are under the same decree. Private defense contractors affect the production of everything they need—from helmets to nuclear ships and from shoes to cybersecurity.
In addition to helping tens of thousands of people who face these mandates, Liberty Counsel Action is assisting in a federal class action lawsuit providing critical information and resources to complete this massive undertaking that will be filed early next week.
By supporting LCA, you help us fight for the Defenders of Freedom. We need YOUR HELP to STOP THESE SHOT MANDATES!
Many have religious objections to the aborted fetal cell lines used to create, test or develop these shots. Moreover, the shots are neither safe nor effective.
"M.H." was perfectly healthy before the jab and often would go biking for 15 miles at a time.
However, M.H. said, "My immediate reactions included tingling/numbing lips, itchy/hives on jab arm, tightening throat and racing heart. The next day, I felt like I had been kicked in the stomach, and I had a headache. The severe stomach pain lasted about a week."
"About 10 days after, I started having feelings of electricity running through my body from head to toe (also like a brain zapping), vertigo and tinnitus. My BP/HR [blood pressure and heart rate] were spiking and dropping. I then started having twitching/tingling in legs, arms/hands, face, head, lips and throat. My glands swelled in my armpit on jab side, as well as neck and collarbone."
Four months after receiving the shot, M.H. continues to have reactions that include "tinnitus and some tingling and twitching" muscles. After the shot, M.H. could barely bike a single mile.
These shots MUST not be mandatory. According to federal law, each person has the "option to accept or refuse" the shots.
We are overwhelmed with the volume and the intense emotions of the tens of thousands of people who reach out to us. HELP US HELP THEM. DOUBLE your gift with our Challenge Grant. Help stop this injustice.
You may know Liberty Counsel Action only through this email, but we are much more than what you read here. Our team on Capitol Hill is continuing to fight these mandates. Some of the legislators we work with consistently are preparing legislation to protect your freedom. We are fighting this from multiple angles. But we need your help and your voice to magnify our efforts.
Your donations are what make it possible to offer these resources to restore freedom. Please prayerfully consider a monthly recurring donation to our organization or a one-time gift today. And DOUBLE the impact of your gift through our Challenge Grant. Support Liberty Counsel Action by selecting here.
And remember, "the battle is not yours but God's" (2 Chron. 20:15).
Gratefully,
Mat Staver, Chairman
Liberty Counsel Action


P.S. If you haven't already, send urgent faxes to key leaders today. Then sign the petition to demand NO MANDATORY COVID SHOTS OR VACCINE PASSPORTS.


*Names changed to protect identity.


---


Sources:
ABP News Bureau. 2021. "'Covid Third Wave at Its Peak': 50% of Vaccinated Adults in Britain Infected with Corona." ABP LIVE. July 14, 2021. News.abplive.com/news/world/covid-third-wave-at-its-peak-50-of-vaccinated-adults-in-britain-infected-with-corona-1469488.
Athey, Phillip. "11 Marines Killed in Thursday Attack in Afghanistan, Marine Corps Confirms." Marine Corps Times. Sightline Media Group, August 27, 2021. https://www.marinecorpstimes.com/news/your-marine-corps/2021/08/27/11-marines-killed-in-thursday-attack-in-afghanistan-marine-corps-confirms/.
M.H. - Arkansas. 2021. "Real Testimonials." C19 VAX REACTIONS. May 25, 2021. C19vaxreactions.com/real-testimonials.html.