I will be in court Monday against Joe Biden defending military members, federal employees and government contractors fighting against these unlawful shot mandates.
Our team is working straight through this weekend to provide critical assistance and prepare for this powerful lawsuit on Monday! We are doing everything in our power to meet critical deadlines and help 10 million people fight these COVID shot mandates.
A mother of eight children whose husband is employed by a military contractor reached out, saying, "My husband had to sign the first document for his official job record that he is NOT vaccinated. Is there ANYTHING we can do to fight? … My husband is a highly awarded veteran and a vital employee to the base here. We must seek immediate reemployment elsewhere if there is nothing we can do."
Tens of thousands of people are reaching out to Liberty Counsel Action pleading for help! Your support is what makes this fight possible. Help us help these desperate people through our Challenge Grant. —Mat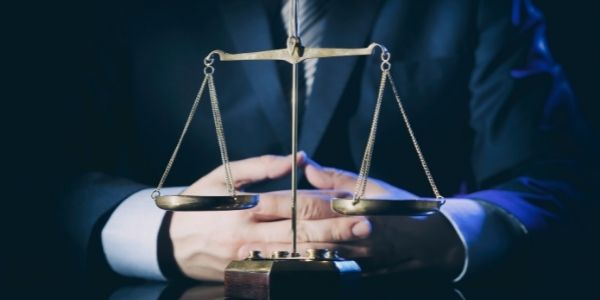 Our military members are being pressured and purged based on whether or not they submit to the forced COVID shots. Both active duty and reserve military are facing ridicule and discrimination for refusing these injections. We are working frantically to help as many people as possible!
A woman wrote us that "both my husband's job and retirement [are] at risk, after 18 years of service as a Pararescue man in Special Operations. We realize our future is hanging in the balance, but we also know we must fight for our rights at this time because more oppression is to come if we do not fight for truth and liberty now. Thank you so very much again for all you and your team are doing."

"A military veteran with more than 20 years of active-duty service to this great country of ours" also wrote asking for our help: "The American people had the God-given right, freedom to choose, if you will, to choose how they would live their lives. I did not serve to see these United States of America go the way of socialism, Marxism, fascism or communism."

"Our son is currently serving in the military, and we are requesting legal counsel. … He is not vaccinated, nor will he get vaccinated … if there is anything further we need to do for now. It's rumored that military members who do not comply … face disciplinary action, including a dishonorable discharge."

… and many more.
These heroes have fought for freedom, risked their lives and have been separated from their families. They did so because they love America. They fight for our freedom; we must now fight for their freedom.
We are helping them have a day in court on Monday! There is no FDA-licensed COVID shot available in the U.S. at this time. BioNTech's Comirnaty has not yet been produced. Moreover, these people are protected by the federal Religious Freedom Restoration Act.
Yet the military commanders are falsely claiming that there are no exemptions. Refusal will be punished by dishonorable discharge, which means these service members lose everything!
The task is overwhelming. We have never experienced this level of need under short deadlines. Attorneys are working very late nights and even until 4 a.m. to fulfill the promises we have made to represent people. We will not abandon our heroes. Help us fight for them! Give right NOW and have YOUR IMPACT DOUBLED through our Challenge Grant.
Health care workers are seeing tragic adverse reactions from the shots: "I have a patient who after the second dose of the vaccine … developed epileptic seizures and never had neurological disorders. … I have seen other cases of adverse reaction such as purple thrombocytopenia in the 23-year-old son of friends and a case of Bell's palsy in a cousin after the second dose of Pfizer. … A friend called me scared because she was spitting up blood clots coming out of her gum after the first dose of one of the vaccines."
This doctor continued, "Several co-workers have been vaccinated. One of them suffered a heart attack two months after the second dose of Pfizer [who] was completely healthy; another developed a heart disorder with the first dose of Moderna and decided not to take the second dose."
Doctors are attributing some very serious, life-altering and life-ending problems to these injections. This is NOT something that should be swept under the rug and then forced onto hundreds of millions of Americans, even young kids in preschool and kindergarten!
Every day people call weeping, begging for help to avoid these shots. They do not want to take these shots, nor do they want to be fired, expelled from school or dishonorably discharged from the military. Every time Biden opens his mouth to impose another mandate, our requests for legal help explode. Pray for our team and for the tens of thousands who have already requested our help.
In addition to DOUBLING the impact of your gift through our Challenge Grant, you can also fax state and federal lawmakers. Say NO MANDATORY SHOTS OR VACCINE PASSPORTS!
Stand with us so we can stand with those pleading for help. We receive many positive responses from the people we help get religious exemptions. But the need is overwhelming. It breaks our heart and is emotionally draining.
You can help by giving a monthly recurring donation or a one-time gift that our Challenge Grant will effectively DOUBLE.
Onward,
Mat Staver
Chairman
Liberty Counsel


P.S. Send faxes to key leaders demanding NO MANDATORY SHOTS OR VACCINE PASSPORTS. And then sign our petition.


---


Sources:
G.G. Doctor. 2021. "Real Testimonials." C19 VAX REACTIONS. Accessed September 21, 2021. C19vaxreactions.com/real-medical-observations.html.
PROTEST FOR FREEDOM! 2021. Walk Out Wednesday: 12 noon your time zone.
"Resources & Research: COVID Vaccine." Liberty Counsel Action, 2021. lcaction.org/vaccine.