Today, our military service men and women get their day in court at the first hearing of Navy SEAL 1 v. Biden. Liberty Counsel Action is providing critical assistance on this case. The class action case also includes federal employees and civilian contractors. It is the best and most compelling case ever brought against these forced shot mandates.
Below I'll share the personal story a lieutenant colonel who spent nearly 20 years in the Marine Corps Air Wing defending freedom—but his own freedom is being stripped away.
Your support of our ministry helps support this fight for freedom. Have the impact of YOUR GIFT DOUBLED by our Challenge Grant. Select here or the button below. — Mat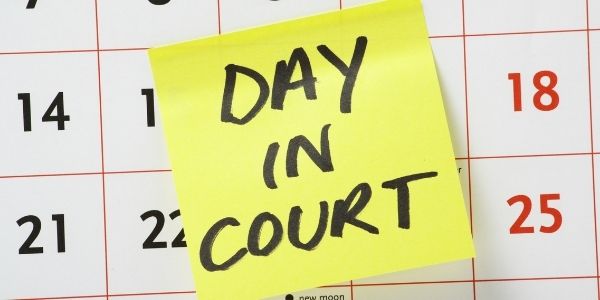 For nearly 20 years, Hunter* has worked his way up in the United States Marine Corps. His skill and dedication over the years earned him a spot as one of the Corps' top aviators.
After multiple combat deployments in Iraq and Afghanistan, Hunter's skills became so well-honed and valued that he trained military pilots in aeronautic weapons and tactics.
When Joe Biden dropped his decree that all military personnel must take the COVID shots, Hunter submitted a religious exemption request based on his "non-negotiable" Christian beliefs.
Two days later, despite his many years of service and multiple thousands of hours of irreplaceable experience, Hunter's commanding general grounded the pilot and removed him from instructor duty. The general issued an order stating that aircraft under his command would only be operated by "fully vaccinated" aircrew, and he denied all exemption requests.
This is a direct assault on Christians in the military.
During the past 18 months, Hunter flew all his regular missions, training pilots and transporting crew members. There was no appreciable acceleration in local infection metrics in the preceding days to explain the general's order.
In addition, many unvaccinated aviators outside of his chain of command continue to fly today. Hunter believes the commanding general's order, issued just two days after his religious exemption request, was specifically targeting Christian pilots.
No matter what, Hunter will not violate his deeply held religious convictions.
It has been more than two months since Hunter was grounded. As a pilot and an instructor, his skills are "perishable," meaning they must constantly be practiced and honed. All pilots must log regular flight hours to maintain the skills necessary to keep everyone safe.
What is shocking about Hunter's situation is that under Biden's directive, the military continues to deny individuals their legal right to refuse an unlicensed drug, even while the administration is being sued for its discriminatory treatment of Christians and other religious adherents.
When his religious exemption was denied, Hunter then requested early retirement. But even that was denied.
Instead, Hunter has been told to expect "involuntary separation" from the military in the very near future. That's an encoded way of saying he faces dishonorable discharge—a black mark on the career of any service member. It's also a death knell in civilian aviation for pilots like Hunter.
Without current flight hours and an honorable discharge, Hunter says he will be nearly unemployable in the civilian world. But Hunter will not defy God's authority over his life. He will not take the shots developed and/or tested using aborted fetal cell lines.
"My wife and I remain faithful [knowing] that the Lord takes care of his people," Hunter says, but the stress factors are taking a toll on his household.
After nearly 20 years of faithful and heroic service, this decorated war fighter is being treated like trash and stands to lose everything, including future civilian employment, health benefits and a paycheck to cover daily expenses. Such treatment is, frankly, obscene.
That's why we are helping with the case today against Biden and his Departments of Defense and Homeland Security. We are assisting service members like Hunter, as well as federal employees and civilian contractors whose religious freedom has been robbed by the Biden administration.
Please be in prayer for our team. A win in this case could free all of America from these unlawful mandates.

These stories of abuse, harassment and fear for the future are ones we hear every day. They are absolutely heartbreaking. I never imagined there could be so much abuse of exemplary workers simply because they take their faith seriously!
It is stories like Hunter's that motivate us to keep fighting for freedom. Each tearful call for help also builds our resolve to fight these evil mandates ruining the lives of millions of law-abiding people!
We need your help more than ever. Please, even if you've supported this crucial cause before, give generously today.
Defend Freedom and DOUBLE YOUR DONATION with our Challenge Grant.


Now is not the time to give up, it's time to rise up. "Be not overcome of evil, but overcome evil with good" (Rom. 12:21).
Mat Staver, Chairman
Liberty Counsel Action

*Name changed for privacy.


Sources:
"COVID Vaccine Landing." n.d. OpenVAERS. https://openvaers.com/covid-data.
"Liberty Counsel Challenges Biden's Unlawful Shot Mandates - Liberty Counsel." 2021. Lc.org. https://lc.org/newsroom/details/102621-liberty-counsel-challenges-bidens-unlawful-shot-mandates.
"Resources & Research: COVID Vaccine." Liberty Counsel Action, 2021. lcaction.org/vaccine.