Yesterday, a federal judge heard arguments on the military class action case we have been assisting on to fight against Biden's shot mandates.
Today, our team is in Washington, D.C., participating in a press conference fighting the outlandish "Budget Reconciliation Package" that includes many "Green New Deal" policies that will cripple our economy. Between this package and the shot mandates, our nation is on the precipice of a supply chain disaster caused by Joe Biden.
Already, we are seeing a shortage of some groceries in stores across the nation, life-saving medical treatments being rationed and hospitals turning away women in labor because they are short staffed as a result of these shot mandates. These government mandates will further the supply chain shortages that will affect everyone.
Our staff is stretched; our budget is expanding to fight as many of these critical attacks as possible. When you partner with us, you help millions of people avoid these future problems. Right now, the impact of your gift will be DOUBLED through our Challenge Grant. —Mat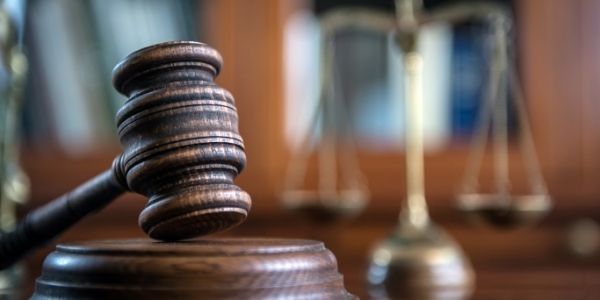 We take for granted that when we go to the grocery store, there will be food. When we flip a switch, there will be electricity. And if we get hurt, we can go to a hospital.
There is horrific, unthinkable abuse against some employees. One man pleading for help said his employer is forcing him to use a segregated entrance and leave the building if he needs to use the restroom! Why, you ask? Because of his religious exemption request regarding COVID-19.
Sam* said: "I am the only person in my location of 150 people to file for an exemption and receive it. But then only to be mistreated, while everyone else who did not file can go about their day without a mask and no discussions or segregated requirements. ... I am required to use a segregated entrance. I am also required to leave the building I work in to drive around the building, onto the highway, [through a] stoplight and back into a different parking lot, enter another door, down a hallway just to use the bathroom. There are some days I cannot make it quick enough and have to relieve myself outdoors in public."
This "most recent requirement to use a segregated door and off-site bathroom has caused me much embarrassment and anguish that I can no longer take this abuse."
The pressure Sam is under is felt by millions of employees facing these mandates. A record 4.3 million people quit their jobs in August alone. CNBC and other media outlets are calling it the "Great Resignation," which is a euphemism as many companies are firing their employees over these mandates and then classifying their employee as "voluntary resigning."
Sam works for a company that generates 1/3 of the electricity worldwide! Between mandates pushing good employees out the door and new government demands on these businesses, these shortages are just starting to hit the market and LCA is fighting back.
Help us fight for freedom before it's too late. DOUBLE your gift with our Challenge Grant.
There is bipartisan recognition of a growing problem of industry-wide shortages. Let's take the issue of truck drivers. MSNBC admitted there was an 80,000-person shortage in this industry.
The trucker's union warned, shot mandates are creating "a workforce crisis for our industry and the communities, families and businesses we serve. In fact, should the Occupational Safety and Health Administration (OSHA) … continue on the paths they are on, the nation's motor carriers—who exclusively supply 80% of the country and move 70% of all US freight tonnage—could lose up to 37% of their drivers."
The only states NOT experiencing this kind of shortage are Florida and Mississippi, where both governors have mounted a strong defense against the mandates.
The window to STOP THESE GOVERNMENT DEMANDS is quickly closing. We are overwhelmed with the volume and intense emotions of the tens of thousands of people who reach out to us.
HELP US HELP THESE DESPERATE PEOPLE. DOUBLE your gift with our Challenge Grant. Help STOP THE MANDATES.
We are involved in so many projects that I wanted to take a moment to share something our ministry supports that we don't normally highlight. We understand that long-term change best happens through spreading the gospel of Christ. This is why our ministry center in D.C. is open for prayer meetings and Bible studies on a daily basis. Last week, one Bible study led eight Capitol Hill interns to put their faith in Jesus. Starting this week, these new Christians will continue to be mentored throughout the remainder of their internship.
Some people who come to D.C. are changed by power and greed, yet our ministry stands as a beacon of light and hope so people who come to Capitol Hill can find Jesus. This ministry location and our staff are supported by the donations of our friends and supporters. Your gifts are what make the change in these lives and many others possible. DOUBLE your gift with our Challenge Grant.
Thank YOU for being a part of this success!
Mat Staver, Chairman
Liberty Counsel Action


P.S. Make your voice heard to key leaders with your own fax straight to their desks demanding an end to Vaccine Passports. Finally sign our petition. And forward this email to your friends who care about knowing the truth.

*Name changed for privacy.


---
Sources:
Epperson, Sharon. 2021. "The 'Great Resignation' is burning out those who stay. Here's what they can do." CNBC via MSN. November 2, 2021. Msn.com/en-us/money/careersandeducation/the-great-resignation-is-burning-out-those-who-stay-heres-what-they-can-do/ar-AAQdVVM
Hendrix, IV. 2021. "Officials warn vaccine mandates could exacerbate truck driver shortage." The Hill via MSN. November 4, 2021. Msn.com/en-us/news/us/officials-warn-vaccine-mandates-could-exacerbate-truck-driver-shortage/ar-AAQkcup
McConnell, Sen. Mitch. 2021. "Democrats Admit 'the Green New Deal Is in the DNA of This' Budget." Republican Leader of the Senate. August 10, 2021. Republicanleader.senate.gov/newsroom/research/democrats-admit-the-green-new-deal-is-in-the-dna-of-this-budget.
Protest for Freedom! 2021. Walk Out Wednesday: 12 noon your time zone. Walkoutwednesday.net
"Resources & Research." Liberty Counsel Action, 2021. LCAction.org/vaccine.
"Specialty Crops Nation Truck Rate Report" 2021. U.S. Department of Agriculture. Ams.usda.gov/mnreports/fvwtrk.pdf
The Trucker News Staff. 2021. "ATA: Mandatory Vaccines Could 'Cripple the Supply Chain.'" The Trucker. October 28, 2021. Thetrucker.com/trucking-news/the-nation/ata-mandatory-vaccines-could-cripple-the-supply-chain.
"Vaccine - Liberty Counsel Action." 2021. Lcaction.org. Accessed October 18, 2021. Lcaction.org/vaccine.