We have a short window to reverse the COVID shot mandates for millions of people. Federal workers and civilian contractors must be "fully vaccinated" by Monday, Nov. 22. The federal judge heard a massive class action lawsuit and will render a decision just in time before the deadline. This is coming down to the wire.
Our team is frantically working to help stop these government mandates!
HELP US STOP THE SHOT MANDATES. DOUBLE the impact of your gift through supporting our ministry's Challenge Grant. — Mat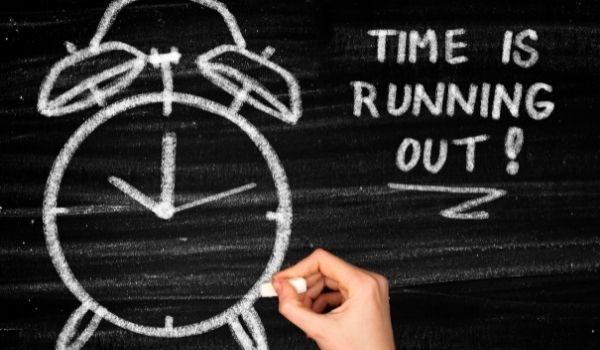 Joe* is one of the plaintiffs in the case Liberty Counsel Action is assisting on that is fighting for our military members, federal employees and civilian contractors. Joe had a stellar 19-year career in the Navy. He specializes in underwater explosives!
When Joe requested a religious exemption, he was immediately placed in a "Not Physically Qualified" ("NPQ") status. If his religious exemption and accommodation request are not granted, he will be barred from deploying in January. Joe is facing potential court-martial, dishonorable discharge and other life-altering disciplinary measures for nothing more than having a religious belief prohibiting these COVID jabs!
If service members merely request a religious exemption, they are threatened with dishonorable discharge.
The J&J shot is worthless. A massive study among military veterans said the efficacy of that jab dropped to just 3% as of August!
In addition, reports of myocarditis/pericarditis are skyrocketing in young healthy males. In 2020, there were 44 reactions of this rare condition and 63 cases the previous year.
In 2021, this statistic jumped to 9,523, and the year isn't even over yet! This is an increase of more than 216 TIMES! And the final quarter of this year hasn't yet been reported. By the end of this year, the number could easily be much higher if we don't block these mandates! Moreover, since the shots are causing myocarditis, only a fraction of the cases have been reported.
Myocarditis is only one of the many serious injuries caused by the shots. The CDC VAERS report of adverse events grows by leaps and bounds each week. As of November 5, over 875,000 people had adverse reactions to COVID shots. There have been more than 91,900 hospitalizations, more than 29,000 permanent disabilities, over 2,800 miscarriages and 18,461 deaths.
Thousands of people are asking for help: "I am a paratrooper of the 82nd ABN DIV being told that I must get the vaccine or get kicked out."
"Help us be able to keep our jobs," asks a defense contractor employee.
Another said, a "small discussion seemed to be a form of intimidation to place fear in service members to follow orders blindly. We were reminded that it is a lawful order and we can be punished under the UCMJ Article 92. Religious exemptions were being discouraged and were told mostly likely will not be approved."
We must help these desperate people. We will not abandon them.

EVERY SHOT MANDATE IS ILLEGAL. BioNTech's COMIRNATY is the only FDA-approved shot—but it is not available. Even the CDC admits "COMINARTY products are not orderable at this time." Pfizer and the National Institutes of Health confirm COMIRNATY is not available.
The only shots available are under the Emergency Use Authorization (EUA) law—which means the individual has the "option to accept or refuse" them.
The EUA law is set forth in this massive class action lawsuit as Count I. That one legal argument will free not only the three classes in the case but EVERYONE!
Taking these COVID shots is a life-or-death decision. The choice should be left up to each individual!
Daily, we hear from people celebrating their freedom, like this one: "Great news: Washington State University accepted my vaccine exemption appeal! … I know for a fact that my exemption appeal would not have been accepted if I had not followed that guide. You have been a big help to me in these times, as well as to many others."
We have helped many people get religious exemptions. But the tragedy is some have already lost their jobs or will lose them if we don't prevail. Even worse, our brave military heroes will be dishonorably discharged.
WE WILL NOT REST. WE WILL FIGHT FOR EVERYONE'S FREEDOM.
HELP US HELP THESE DESPERATE PEOPLE. I invited you to join us by supporting Liberty Counsel Action with a monthly donation or a one-time gift. DOUBLE the impact of your gift.

Mat Staver, Chairman
Liberty Counsel Action
P.S. Send a fax to key leaders to say NO MANDATORY COVID SHOTS OR VACCINE PASSPORTS. Sign our petition against these mandates. Then join WalkOutWednesday.net.

*Name changed to protect identity.


Sources:
"IIS COVID-19 Vaccine Related Code | CDC." 2021. Centers for Disease Control and Prevention. July 30, 2021. Cdc.gov/vaccines/programs/iis/COVID-19-related-codes.html.
"OpenVAERS: ID 1750804." 2021. OpenVAERS. Accessed November 19, 2021. Openvaers.com/openvaers/1750804.
OpenVAERS. 2021. "Myo/Pericarditis." OpenVAERS. Accessed November 19, 2021. Openvaers.com/covid-data/myo-pericarditis.
PROTEST FOR FREEDOM! 2021. Walk Out Wednesday: 12 noon your time zone. WalkoutWednesday.net
U.S. Food and Drug Association Office of the Commissioner. 2021. "Comirnaty and Pfizer-BioNTech COVID-19 Vaccine." September 22, 2021. Fda.gov/emergency-preparedness-and-response/coronavirus-disease-2019-covid-19/comirnaty-and-pfizer-biontech-covid-19-vaccine.
U.S. Food and Drug Association. 2021. Information Fact Sheet for recipients and caregivers about Comirnaty (COVID-19 vaccine, mRNA) and Pfizer-BioNTech Covid-19 vaccine to prevent Coronavirus Disease 2019 (COVID-19)." Revised: October 20, 2021. Fda.gov/media/144414/download.
"Vaccine - Liberty Counsel Action." 2021. Lcaction.org. Accessed November 19, 2021. Lcaction.org/vaccine.