Just minutes after his failed overnight vote, Senate Majority Leader Chuck Schumer (D-NY) announced his plan to continue pushing for greater election fraud bills. I'll share his words below.
Our staff delivered a HUGE list of petition signatures to both Senators Kyrsten Sinema (D-AZ) and Joe Manchin (D-WV) just hours before the critical vote.
But now both Democrats are facing wrath from their own party for preserving the filibuster.
Emily's List, a fundraising giant for pro-abortion candidates, has threatened to yank all political support from Sinema. Meanwhile, Sen. Bernie Sanders publicly said he would support primary challengers against both Sinema and Manchin!
The pressure on these senators is immense! Democrats are not giving up. We can't either! Send your urgent faxes to the senators and demand that this bill not be passed. — Mat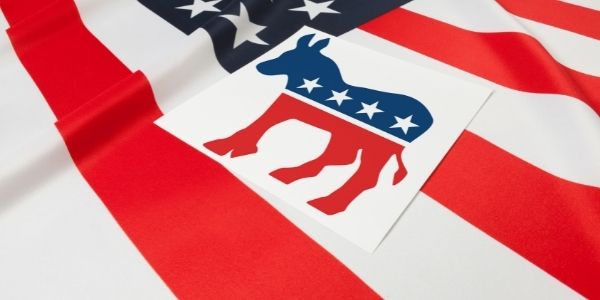 It's not over. Democrats are desperate to pass election fraud. They will NOT stop!
They plan to try to pass the election fraud bill again. At the last moment of the voting roll call, Schumer changed his vote and voted AGAINST this bill. This is a parliamentary trick so that Schumer can preserve this bill and bring it back to the Senate floor.
At the same time, Sen. Schumer tweeted "Inaction is not an option on voting rights ... We're going to vote on changing Senate rules for these bills. The Senate must choose in favor of [this bill] …"
After the vote attempt, senators piled into their black SUVs and then presented their vaccine cards to gather at bars, nightclubs, restaurants, and lounges or returned to their rental apartments in the northeast neighborhoods of D.C.
This is where negotiations will begin again on Capitol Hill out of the public eye. Schumer will not tuck tail and run away. He needs to save face and he needs this bill to expand his power and control of our nation.
The Democratic constituency is livid. Radicals will continue to push, harass and pressure these senators—particularly Sinema and Manchin. We cannot let those voices be the only ones these key senators hear!
We must make sure this bill stays dead and that the filibuster remains in place! If these election fraud bills pass, your vote will become meaningless. Send your urgent faxes right now to demand that these bills stay blocked in the U.S. Senate.
I want to explain why it is so important to preserve the filibuster.
In a straight democracy, there are wild swings of governance when the control of the majority flip-flops between opposing parties. The law is not supposed to change quickly and haphazardly.
We are already seeing an increase in this through executive orders.
However, the U.S. Senate was established as a guard against our laws becoming a knee-jerk reaction of the latest party drunk with power. The filibuster places a pause button inside the Senate. It makes our laws the results of thoughtful consideration and some level of agreement from both the majority and minority parties.
But if the filibuster is destroyed or weakened to the point of becoming an empty rule, its absence will further erode our freedom. It will succeed in making America nothing more than a form of mobocracy with all the damage such a form of government inflicts on its citizens.
This is about so much more than just election fraud. This is just the first of many radical bills that Democrats cannot wait to push through the Senate.
If these bills pass, we will never have fair elections. They must be stopped NOW! Send your faxes to demand that these bills be stopped.
We must stop election fraud bills and preserve the filibuster rule.
One Democrat legislator told CNN, "If we deliver [election fraud bills], we maintain power in 2022. If we don't ... we risk losing power and risk this moment to really push a progressive agenda." Rep. Jamaal Bowman (D-NY) was not even attempting to mask this as a party power grab!
LCA is urging our senators to make sure that no matter what hour of the day or night, they must stand guard against these bills. We must also encourage Senators Sinema and Manchin to stand strong to protect the filibuster.
It is urgent that we flood the Senate with faxes. Click here or the button below to send your faxes.
Together, your support is having a real impact. We can push beyond the headlines and bring you the truth about what is happening on Capitol Hill because of the donations and gifts from our friends and supporters. Right now, DOUBLE THE IMPACT OF YOUR DONATION through our 2022 Challenge Grant. Support LC Action by clicking here or below.

I love the reminder in Scripture to "Never tire of doing good [or what is right]" (2 Thes. 3:13) We have won this battle before and—if we do not give up now—we can win it again. We must fight for freedom. We stopped these terrible bills in 2021. We MUST continue blocking them in 2022.
Onward,
Mat Staver, Chairman
Liberty Counsel Action
P.S. If you haven't done so, sign our petition against these election fraud bills. God's blessings on you.
P.P.S. I invite you to listen to my oral argument before the Supreme Court on a landmark case that will set national precedent. Visit LC.org/flag.

Sources:
DeMarche, Edmund. 2022. "Biden, Schumer Respond to Major Setback after Filibuster Vote Fails in Senate." Fox News. January 19, 2022. Foxnews.com/politics/biden-schumer-respond-to-major-setback-after-filibuster-vote-fails-in-senate.
Earle, Geoff. 2022. "Emily's List Threatens to Yank Support from Kyrsten Sinema." Daily Mail Online. January 18, 2022. Dailymail.co.uk/news/article-10416223/Emilys-List-threatens-yank-support-Kyrsten-Sinema-voting-rights.html.
"H.R.5746 - 117th Congress (2021-2022): Freedom to Vote: John R. Lewis Act." 2022. Congress.gov. Accessed January 18, 2022. Congress.gov/bill/117th-congress/house-bill/5746.
Weisman, Jonathan. 2022. "In Voting Rights Fight, Democrats Train Ire on Sinema and Manchin." The New York Times, January 19, 2022. Nytimes.com/2022/01/19/us/politics/democrats-filibuster-sinema-manchin.html.