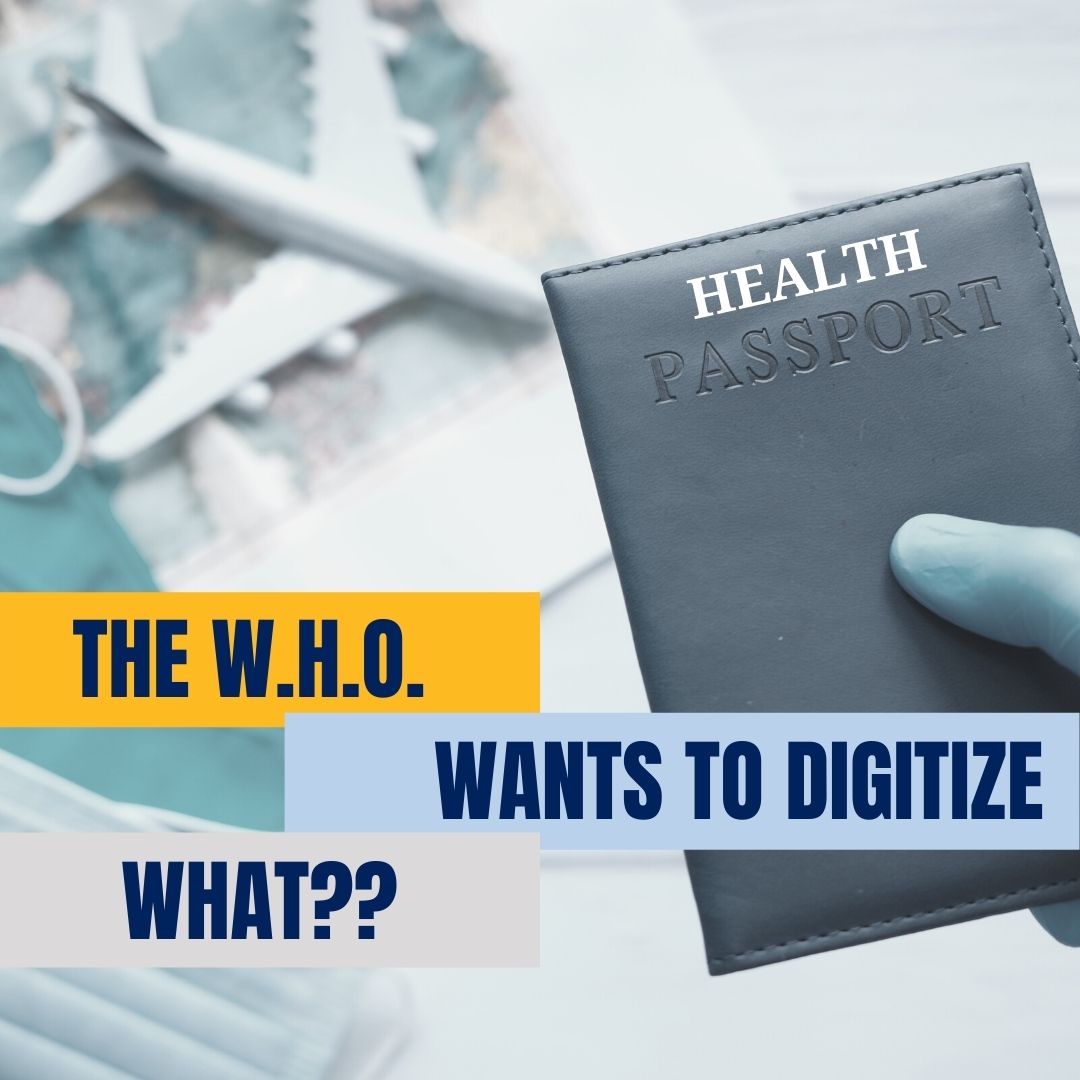 The World Health Organization is pushing to have your COVID test results "digitally documented via an electronic certificate."


This is not a pie-in-the-sky radical ideal, but a practical plan already being rolled out that includes details like "guidance and accompanying technical specifications in collaboration with a multidisciplinary group of partners and experts," paid for by your tax dollars.


The WHO "proposed to all countries the concept of Digital Documentation of COVID-19 Certificates (DDCC), a mechanism through which a test report that documents a person's SARS-CoV-2 diagnostic test result can be used to generate a certificate as proof of that SARS-CoV-2 diagnostic test result."


This digital medical certificate includes the following data: "who has been tested, the type of test conducted, the sample collection date and time, the test result, and other data in the core data set."


Did you catch that last phrase? To translate, it gives them a wide-open door to collect any other information on you that they can justify is connected … like your vaccine status, if you are boosted or not, if you participate in "risky" behavior like attending church where you could have contracted COVID, etc. This data collection on you is only limited by their own imagination.


---

Liberty Counsel Action works to empower patriots across America to defend our nation's future. You can receive our free email alerts with breaking news and legal analysis of what is really happening on Capitol Hill and around the world. Sign up now.

LCA advances religious liberty, the sanctity of human life, and the family through law and policy education, training and advocacy. We depend on your support to make a difference at the federal, state and local levels.
Click here to GIVE NOW.