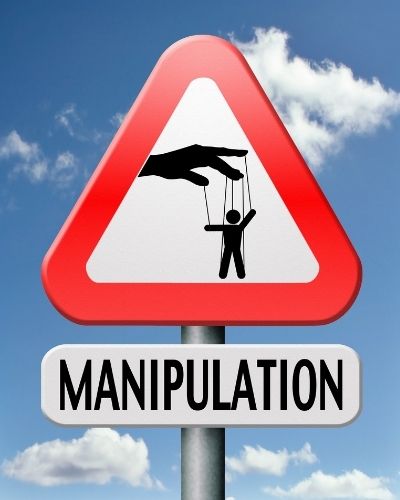 Proposed amendments to an international pandemic instrument and treaty would give global power to the World Health Organization (WHO).


The WHO's Intergovernmental Negotiating Body (INB) had its first hearing this month on a shocking, global grab for power and control through an international treaty. I'll share details below.



Proponents of this global treaty explained what they want to accomplish in "A new Treaty on Pandemics." Remember, these are the same people who shut down our world for months, locked church doors, threatened to shut off utilities, arrested and jailed pastors, banned home Bible studies and blocked effective, lifesaving treatments.
While China is locking people in their high-rise apartments with metal locks and fences while they starve and scream for help, this group is bemoaning that they do not have enough control over international governments and people like you and me.
Their plan to gain control through a pandemic treaty includes:
Require early detection, which has been used before to lock people up who have not tested positive.

Employ stronger reporting mechanisms, which have resulted in the government requiring people to report on their neighbors.

Use digital technology for data collection and sharing. This is a Vaccine Passport.

A reform of "international control" of "travel and travel restrictions."

Universal medicine and vaccine access (unless the WHO doesn't want you to have certain medicines, like ivermectin or HCQ).

A global "right to health" (and health care).

A strengthened WHO at the center with increased global coordination.

Government control over supply chains and technology transfer.

Promote "equity," a code word for radical who-knows-what.

Global "health security."

And of course, "increased financing" for this new plan.
It's time to push back against WHO before it's too late. If America holds the line and reins in our own federal government's involvement, this effort will collapse. Send your urgent faxes to the U.S. senators to oppose this WHO treaty.
The WHO, a U.N. agency, has been under a cloud of suspicion and corruption for years regarding the handling of its affairs and this pandemic. In 2020, President Trump announced he was withdrawing the U.S. from WHO and stripping it of all funding. America was paying an annual 893 million dollars to WHO (15% of its entire budget).
Trump's reason for this was that WHO was in the pocket of China because of its refusal to investigate the origin of COVID and then its parroting of the Chinese Communist Party lie about COVID originating from a "wet market."
This is the group that wants a treaty to give it complete control over all disease response!?! Biden wants to give the WHO control over America.
People promoting the WHO treaty would like to strip sovereign nations of their ability to close their own borders and give that power to WHO. They ask, "Who triggers travel and trade restrictions and for what purpose?"
Can you imagine one worldwide governing board with the power to control all trade and travel globally? Especially when it is already exposed for being loyal to China first while American taxpayers foot the bill!
This is a One-World Government's dream … and a freedom-loving American's nightmare. This would breed an unthinkable level of corruption, power, control—and we need to stop it now.
You have the choice to fight this now or to bow to global control later. Send your faxes now to members of Congress urging them to stop the WHO from taking control of America.
I have exciting news to share. Today, the U.S. Supreme Court ruled 9-0 in favor of Liberty Counsel's Christian flag case (Shurtleff v. City of Boston). Government cannot censor religious viewpoints under the guise of government speech. This is a major victory for private speech in a public forum. The cost to maintain liberty is eternal vigilance against the tyrants who want to steal it from you.
Each day brings a new set of expenses to keep our ministry moving forward to advocate for good policies. Partners like you across America undergird the mission of LC Action to make this vital work possible. Donate through our Challenge Grant to DOUBLE the impact of your gift.

We are honored to work alongside you and give you the tools and knowledge to effectively fight back.
Mat Staver, Chairman
Liberty Counsel Action


P.S. We cannot allow foreign agents to control the future of freedom in America and around the world. Sign our petition demanding the U.S. Senate to block this treaty.



---
Sources:
"Episode 417 - the Global Pandemic Treaty: What You Need to Know - the Corbett Report." The Corbett Report - Open Source Intelligence News, April 28, 2022. https://www.corbettreport.com/globaltreaty/.
Voss, Maike, Clare Wenham, Mark Eccleston-Turner, Rithika Sangameshwaran, and Bianka Detering. "A New Treaty on Pandemics - Key to (Re)Build Trust in International Cooperation?" Klug, King's College: London & London School of Economics and Political Science. March 2022. Klimawandel-gesundheit.de/wp-content/uploads/2022/03/Policy-Brief_Pandemic-Treaty_short.pdf.
"World Health Assembly Agrees to Launch Process to Develop Historic Global Accord on Pandemic Prevention, Preparedness and Response." n.d. Www.who.int. https://www.who.int/news/item/01-12-2021-world-health-assembly-agrees-to-launch-process-to-develop-historic-global-accord-on-pandemic-prevention-preparedness-and-response.