The clock is ticking down. U.S. Senate Majority Leader Chuck Schumer (D-NY) plans to file cloture Monday (which will force a vote) on the most radical abortion bill before the Senate. This bill is so outlandish that even one pro-abortion senator, Susan Collins (R-ME), is refusing to support it. But there are several more abortion bills (one sponsored by Collins herself) that have been introduced. A critical vote should happen Wednesday.
What concerns me is that there are likely 51 pro-abortion votes in the Senate (with Kamala Harris), and one pro-life Democrat (Bob Casey Jr.) who wants to get rid of the filibuster (the 60-vote requirement). Any combination of these 52 people could move this attack on life and the Republic forward.
It just takes 51 votes to destroy the filibuster. One possible situation is that Sen. Kyrsten Sinema (D-AZ) could decide that abortion is reason enough to dump the filibuster, and if just one pro-abortion Republican joins her, the filibuster is gone. Then the pro-abortion Republican Sen. Collins and Sen. Lisa Murkowski (R-AK) could be the votes to pass their own pro-abortion bill.
There is so much at stake. With the impending midterms, these politicians need to hear from you right now. Fax as many people in Congress as possible with your urgent demand to let these children live. — Mat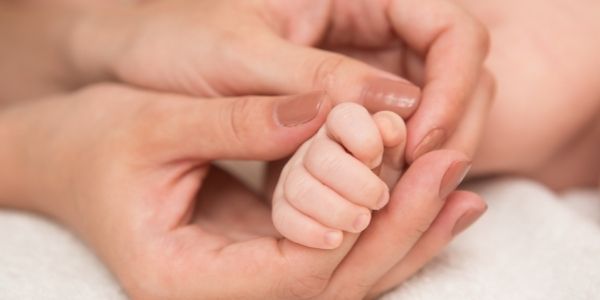 I want to warn you. This bill is not an old-fashioned abortion bill. Killing helpless children is not enough for radicals now. The bill being pushed this week will bankrupt ANYONE who stands in the way to protect these little children—in either their private or political capacity.
I am reminded of the words of Mother Teresa of Calcutta who said, "It is a poverty to decide that a child must die so that you may live as you wish."
We have fought so hard to get to the point of overturning Roe v. Wade in the U.S. Supreme Court. We cannot let this all be in vain.
One vote in the Senate could erase all efforts to protect innocent human life! We have very little time. I urge you to act now to send faxes to as many senators as possible. Greet them with your faxes when they return Monday morning and demand they block this deadly bill.
Abortion is not a constitutional right.
As soon as the Supreme Court officially releases the draft opinion leaked on Monday, Roe v. Wade and its horrible legacy will end. The battle will then be waged state by state—unless Congress forces abortion on every state.
There is nothing in the Constitution about abortion. If anything, properly applying the Fourteenth Amendment to abortion should protect the right of the child to live. It states, "nor shall any State deprive any person of life, liberty, or property, without due process of law."
The U.S. Supreme Court is on the cusp of righting the greatest, and ongoing, injustice in our nation's history. However, if this bill is passed, it will make abortion permanent once again.
We must fight to protect the lives of these precious children. Send faxes right away to block this bill and give these children a better chance to grow, laugh, play and learn.
This is a desperate, last-ditch attempt by pro-abortion radicals on Capitol Hill to keep murdering innocent children. If they are successful, many hard-fought state legislative limits on abortion providers will be erased.
This vote will happen as early as Wednesday. There is no time to delay. Send your urgent faxes to as many U.S. senators as possible to oppose this bill.
LC Action staff are on Capitol Hill fighting for life. When you support our ministry, you empower us to alert our nation to the greatest threats to our nation's future.
In addition, we work directly with our contacts on Capitol Hill to amplify your voice in the halls of Congress. Our team also helped submit an amicus brief powerfully advocating that the High Court should overturn Roe.
We can only sound the alarm and have this impact because of the support of donors like you. We accept donations of stock, annuities, bank drafts and corporate gifts. Support us with a monthly donation or a one-time gift to DOUBLE the impact of your resources today.
God cares deeply for these children even when they are still hidden from the rest of the world.
King David writes, "My frame was not hidden from you, when I was being made in secret, intricately woven in the depths of the earth. Your eyes saw my unformed substance; in your book were written, every one of them, the days that were formed for me, when as yet there was none of them. How precious to me are your thoughts, O God! How vast is the sum of them!" (Ps. 139:15-17).
Join me in this fight to save these little children and the Republic.
Sincerely,
Mat Staver, Chairman
Liberty Counsel Action
P.S. Please also sign our petition demanding that the members of Congress protect these children.


---

Sources:
Blumenthal, Richard. "Text - S.1975 - 117th Congress (2021-2022): Women's Health Protection Act of 2021." Congress.gov, June 8, 2021. Congress.gov/bill/117th-congress/senate-bill/1975/text.
"Demand the U.S. Senate to Pass the Women's Health Protection Act – Breaking the Chains." Breaking the Chains, February 21, 2022. Breakingthechainsmag.org/demand-the-u-s-senate-to-pass-the-womens-health-protection-act/.
"H.R.3755 - 117th Congress (2021-2022): Women's Health Protection Act of 2021." Congress.gov. February 17, 2022. Congress.gov/bill/117th-congress/house-bill/3755/.
Jipping, Thomas. "Women's Health Protection Act: Unconstitutional and More Radical than Roe v. Wade." National Review, February 25, 2022. Nationalreview.com/bench-memos/womens-health-protection-act-unconstitutional-and-more-radical-than-roe-v-wade/.