A large pro-abortion protest is scheduled for this weekend in Washington, D.C. Organizers claim half a million people are descending on Capitol Hill to push every politician to impose prenatal homicide (abortion) on the states.

This is no idle threat. Last weekend, abortion protesters blocked traffic at an intersection near the U.S. Supreme Court. More than 180 of them were arrested, and this included U.S Rep. Judy Chu (D-CA).

People are willing to fight for abortion to the point that they are arrested. Some have firebombed or destroyed pro-life centers—and some are ready to kill. We are seeing a growing, fanatical movement of violent pro-abortion protesters on Capitol Hill and across the country. —Mat
Their actions must be countered. You can make your voice heard without even leaving your home with your faxes to our legislators and governors urging them to protect life and end abortion.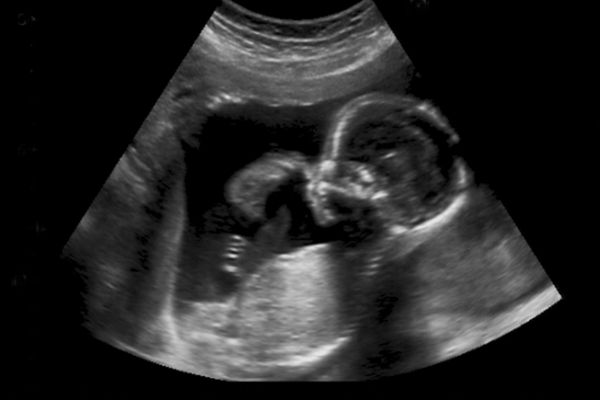 Many state leaders are stepping up to the plate to end abortion.

In Mississippi, the same abortion clinic that sued in Dobbs v. Jackson Women's Health Organization again asked the court to stop the state's trigger law that would ban all abortion except in cases of reported rape and to save the life of the mother. The judge declined, and yesterday, this strong abortion ban went into effect! The state's only abortion clinic is now closed.

Florida passed a new law that bans abortion after 15 weeks. A judge blocked this bill from going into effect on July 1, but as soon as Florida appealed the case, the court order was put on hold. Now the law is in effect.

In Texas, a 100-year-old abortion ban was set to go back into effect. Again, a state judge paused that ban, but the Texas Supreme Court reversed and allowed civil prosecution for active abortionists. The state also passed a trigger law banning abortions after six weeks.

In Ohio, the state's highest court allowed the heartbeat bill to go into effect. The bill bans abortion once a heartbeat is detected, which is about six weeks from conception.

The battle in the states is raging, and will go on for a long time.

These are great victories ... but they will ALL be wiped away if Congress passes a federal mandate forcing all 50 states to allow abortions. There are four pro-abortion senators on the fence, and if only two of them cave on the filibuster, the Senate will pass the most radical abortion bill you've ever seen. That would ERASE EVERY STATE ABORTION RESTRICTION ACROSS AMERICA.

We cannot have waited 50 years to overturn Roe v. Wade only to have this evil continue because of just two pro-abortion Senate votes! This is urgent. Rush your faxes to the U.S. Senate to say NO to abortion.
Right now, the future of our nation depends on politicians, who have publicly announced that they are pro-abortion, to continue the filibuster—which is the only thing standing in the way of forcing abortion on the states!

I cannot trust someone who is pro-abortion (these four senators) to be a strong defense against pro-abortion legislation. Too much is at stake. We must hold their feet to the fire by constantly reminding them to preserve the filibuster.

As we gain more victories in the states, the pressure mounts in Congress to pass legislation to force all 50 states to allow prenatal homicide. Right now, Capitol Hill is abuzz. I can assure you that members of Congress are under INTENSE pressure.

Several abortion bills have already passed the House and are waiting in the Senate. With Rule 14, Senate Majority Leader Chuck Schumer (D-NY) can force this bill to the floor for a full vote.

This federal abortion bill will result in the continued slaughter of millions of babies. Abortion not only ends a human life but also damages and kills mothers and hurts fathers. Send your critical faxes to our legislators and governors to urge them to protect life and end abortion.
Those demanding death and using Orwellian words like "choice" and "abortion care" have set their sights on Congress.

"We are not going to accept this decision and quietly disappear … We are going to be louder than ever and we are going to build a pro-abortion majority. You heard me clearly … The fight is not over," said Dyana Limon-Mercado, executive director of Planned Parenthood Texas.

These people are angry, and they are very motivated. They have the time and resources to put up a huge fight to demand abortions. Corporations and huge funders are pouring money into these corrupt and deadly organizations.

To counter that, LC Action's staff is working late nights and early mornings to keep you updated with the fast-paced events happening in Washington, D.C., and around the nation.

We want to make sure you have the latest information on the most dangerous attacks against life and liberty and provide a way to make your voice heard.

Every day there are new attacks along with opportunities to fight for life, freedom and the family. My staff members know the lives of children are at stake right now. We hope you will join us by giving your best gift to strengthen our voice against tyranny and help our mission by signing up for recurring monthly donations to help end this bloody chapter of abortion.
We cannot rest when the other side is gearing up to move mountains. The lives of children depend on our actions now.

Mat Staver, Chairman
Liberty Counsel Action
P.S. Stand up for the millions of children who deserve the chance to live. Sign the petition to demand the Senate block these abortion bills.



---
Sources:
MacFarlane, Scott. "GOP Senators Susan Collins and Lisa Murkowski, Who Support Abortion Rights, Dismayed by Draft Opinion on Roe v. Wade." CBS News, May 4, 2022. Cbsnews.com/news/roe-v-wade-supreme-court-abortion-access-advocates-susan-collins-lisa-murkowski/.

Mekelburg, Madlin. "Abortion Illegal in Texas Again: Texas Supreme Court Blocks Order That Allowed Abortions to Resume." USA TODAY, July 2, 2022. Usatoday.com/story/news/nation/2022/07/02/texas-supreme-court-blocks-abortion-order/7795175001/.

Reynolds, Molly E. "What Is the Senate Filibuster, and What Would It Take to Eliminate It?" Brookings Institute, October 15, 2019. Brookings.edu/policy2020/votervital/what-is-the-senate-filibuster-and-what-would-it-take-to-eliminate-it/.