Sherry was just 10 years old when she gave birth to her first child. She had been repeatedly raped, starting when she was only 8, by a much older man in a position of authority and trust—and on whom her family was dependent for money.
When she went home and told her mother, her story was dismissed … and the abuse continued. Another man also started abusing her. And her mother's husband did as well.
By the time Sherry was 11, she was pregnant with her second child. Child Welfare Services started investigating, and her mom panicked. Sherry was forced by her family to get married in Florida to cover up this shocking abuse. Sherry's abuser husband moved into her home, and by the time Sherry turned 17, she had had six children.
Years passed, and Sherry Johnson dedicated her life to protecting girls like herself. After being dismissed and ignored for years, Sherry finally got a new state law passed in Florida closing the loopholes her family used.
But if radicals in the U.S. Senate pass a same-sex "marriage" bill (HR 8404), it will also erase the protections against the type of abuse Sherry experienced. An adult with a child bride could then just cross state lines to force Florida to recognize that pedophile "marriage."
This is abuse, plain and simple, that will be enabled by HR 8404. This bill already passed the House, and now it is our opportunity to stop it. Rush urgent faxes to the Senate against HR 8404. — Mat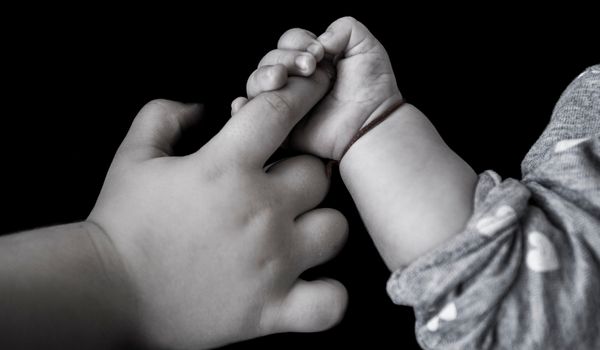 "No one actually protected me," Sherry said. "They protected him by putting the handcuffs [the marriage] on me instead of putting the handcuffs on him, and he was the rapist."
"You can't get a job, you can't get a car, you can't get a license, you can't sign a lease" when you are an 11-year-old, Sherry points out, and each of these is a much smaller decision than who you marry. "So why allow someone to marry when they're still so young?"
But the Democrats and a handful of Republicans—don't care or don't realize how many young girls like Sherry are discarded and sacrificed in these politicians' race to appease the LGBTQ crowd.
In the U.S. Senate, two of the bill's three co-sponsors are Republicans!
This bill goes way beyond forcing every state to honor same-sex "marriage." It will also force every state to honor child-bride marriages—a practice so terrible that even Saudi Arabia has outlawed it. But it continues right here in several states in America.
Every senator must hear from you. WE NEED YOUR VOICE to send a strong message NOW because Senate Majority Leader Chuck Schumer is pushing for a vote ASAP. STOP HR 8404 from becoming law with your urgent faxes to the Senate.
Instead of the "Respect for Marriage Act," this bill should be called the "Child-Rape Authorization Act." It literally gives abusers a "license" to abuse a young girl like Sherry. All 50 states will be forced to recognize and honor that abuse with government privileges for marriage if HR 8404 passes!
It wasn't until Sherry was 17 years old that she was able to get 75 dollars from Legal Aid to get a divorce.
Sherry is one of hundreds of thousands of child brides. More than 207,000 minor marriages in America are estimated to have taken place between 2000 and 2015 (and some states do not track these numbers).
HR 8404 doesn't even stop there. It will force all 50 states to recognize and honor ANY other twisted definition of marriage that a state, territory or "possession" of the federal government can envision in the future—like father-son incestuous "marriages."
Democrats claim they have the votes needed to pass this bill, but our staff on Capitol Hill say the vote will be close, and this week a crack began to form that could derail the bill. Now we need to hold the line and get every vote we can against this bill.
This is a real threat. This bill will have devastating consequences! We must stop HR 8404 now. Sen. Chuck Schumer (D-NY) has invoked Rule 14, which means he can rush the bill to the floor without a Senate hearing. Send your urgent faxes to the U.S. Senate today to oppose this outrageous bill.
Make no mistake about where this bill will end up. The goal is to abolish marriage by deconstructing it. If this bill is passed, a minor strikethrough of "2" will force polygamy and polyamory on the states. In fact, the bill does not limit marriage to "only" two people. Thus, one man could marry one woman in one state, another woman in a different state, and then the three of them could use the bill to force a state to recognize both marriages.
When this bill passed the House, 47 Republicans voted for it. But now, our staff is hearing that some already regret their vote. Now that the bill is in the Senate, we need to urge every lawmaker to block it.
Even senators who have taken conservative stances on other issues, like Ron Johnson (R-WI) and Joni Ernst (R-IA), are wavering on this bill. They MUST hear from you.
Join us and raise your voice, educate your friends and support our ministry on Capitol Hill. You can support LC Action through a recurring monthly gift or a one-time donation. Act now to DOUBLE your impact through our Challenge Grant.
Today, Sherry is a part of an organization helping other girls who face the kind of abuse she experienced. She is working to change our laws to protect these children. Thanks to her efforts, Florida banned child bride marriages in 2018. However, if this bill in the Senate is allowed to become law, her work will be in vain.
Mat Staver, Chairman
Liberty Counsel Action
P.S. Make sure your voice is heard on Capitol Hill. Send your faxes today.
P.P.S. DOUBLE the impact of your gift through our Challenge Grant. And you can sign up for a monthly recurring gift.
And sign the petition.


---

Sources:
"Child Marriage in America: By the Numbers." PBS. Accessed July 28, 2022. Apps.frontline.org/child-marriage-by-the-numbers.
"Sherry Johnson: A Bold Journey of Pain, Endurance, and Hardships." Go Science Girls, August 9, 2019. Gosciencegirls.com/sherry-johnson/.