Before I share some startling information, last Thursday evening a federal judge granted classwide protection for active and reserve members of the Marine Corps. We have worked on this case since October 2021. The news brought tears of joy and relief to thousands of service members and their families. I will share more details later.
Here's the shocker: Pfizer knew that people were dying in their study but hid this from the public. A recent release of documents details that people died after the shots during a study dating back to 2020. But Pfizer classified each one as "withdrawn" … not dead.
Pfizer hid the truth so they could call the shot "safe and effective" and get their massive paycheck sooner!
One man was a 60-year-old. He got the shot on September 10, 2020. On September 13, the police went to his home for a wellness check and found his cold, stiff body. We know the shots cause blood clots, but an investigator said the clots were not related to the study.
Blood clotting and heart issues are one of the leading causes of death associated with these shots. This was known and covered up by Pfizer back in 2020! And Pfizer even went to court in an attempt to cover up these facts for 75 years. Thankfully, the court ordered the documents released.
We also discovered an FDA PowerPoint presentation in October 2020 listing "adverse event outcomes," including "venous thromboembolism."
More than 35,000 people are dead, and more than 1.3 million people have been injured from the shots. And these startling numbers represent a fraction of the actual deaths and injuries.
But this truth is not stopping the lies, Vaccine Passports, mandates and assaults on your freedom. While we are making headway, the fight is far from over. Urge key leaders to respect freedom over mandatory jabs and Vaccine Passports. Demand freedom against shot mandates and Vaccine Passports through your faxes to key decision-makers now. — Mat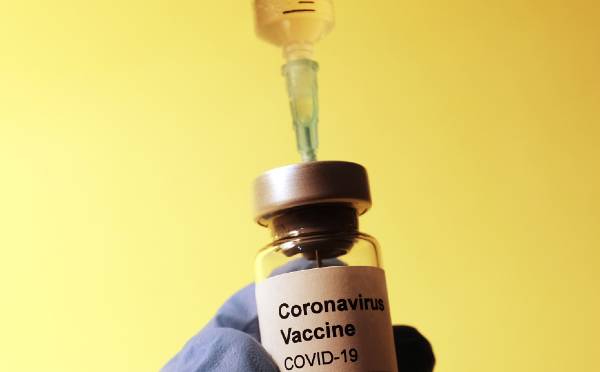 Pfizer is not the only one. The Centers for Disease Control and Prevention (CDC) admits it did a horrible job. The so-called 6-foot rule was completely fake. Yet many politicians used that directive to shut down schools and destroy many businesses and customer service industries.
The New York Post states, "So much for carefully standing 6 feet apart in the grocery store line. It's a joke. On you."
But it is not a joke. People are dead, livelihoods are destroyed, savings and retirements are drained, kids' futures are hampered—all because Pfizer and the CDC lied to you.
This is not the first time the CDC or Pfizer has pushed a false narrative. Remember when the CDC didn't want to release data about the hospitalization rate in conjunction with vaccine status? They thought the data might be "misinterpreted."
Now the CDC says the "vaccinated" and "unvaccinated" should be treated equally. But what is unspeakably frustrating is that politicians and leaders are STILL using the old, fake information to continue harming people with these mandates, Vaccine Passports, tracing and tracking.
COVID shots put people at greater risk of disease! In October 2020, the FDA flashed a PowerPoint slide for a fraction of a second during a presentation. Among many adverse events, it listed "autoimmune disease" and "vaccine enhanced disease," which means the the "vaccine" makes the virus more deadly and contagious.
CDC Director Rochelle Walensky said global data (specifically mentioning Israel where over 80% have received the shots) demonstrates an "increased risk of severe disease among those vaccinated early."
Even after this admission, governments and schools are still forcing people to get these shots. And these people are turning to us for urgent help.
No one should be forced to inject an unwanted drug into their body! Please help us help these precious people by contacting our leaders to urge them to honor medical freedom with your faxes today.
As the fight continues, we're having an incredible impact! Thanks to the hard work of our team and the blessing of God, Marine Corps service members have religious freedom from these shot mandates.
I am seeing so many thank-you notes and texts, and I want to pass them along to you because it is truly you who are making an incredible difference in the lives of real people:
"I can't thank you guys enough for bringing the fight to their own front door and kicking it down."
"My head and my heart have been spinning since my work mandated the COVID shot. … When I read your letter, my heart swelled. I cannot tell you how grateful I am for strong religious leaders like you who are taking a stand with those of us who have strong convictions."
"I can't express my gratitude enough for your compassion and selflessness in providing me with a religious exception letter. I was truly lost and beyond disheartened when my church decided to decline to get involved. Your letter was above and beyond what I was hoping for. You were able to express in words exactly everything I was feeling. It made me cry tears of relief and joy."
"I want to thank you so much for your very hard work. … You are our answer to our prayers."
I am grateful for how you help equip our team to fight these battles at this critical moment.
It is time to throw off the vestiges of this tyranny and demand freedom for all Americans. Tell as many leaders as possible to fight these bad directives on faulty data and free the remaining people from these mandates.
Help us serve those who desperately need our help. DOUBLE the impact of your donations! Select here to equip our staff to fight this battle.
I want to remind you of the beauty of the promise, "You will know the Truth and the Truth will set you free." Join me in praying and fighting for the Truth to set our nation free.
Mat Staver, Chairman
Liberty Counsel Action
P.S. If you haven't already, send urgent faxes to key leaders today. Then sign the petition to demand NO MANDATORY COVID SHOTS OR VACCINE PASSPORTS.


---

Sources:
Apfel, Kay. "CDC Director: There Is an 'Increased Risk of Severe Disease among Those Vaccinated Early.'" BizPac Review, August 20, 2021. Bizpacreview.com/2021/08/20/cdc-director-there-is-an-increased-risk-of-severe-disease-among-those-vaccinated-early-1121545/.
Brown, Jennifer. "***UPDATED PFIZER DATA from Their July Data Dump!!!!" Holding the Line with Dr. Funtimes, July 5, 2022. Docbrown77.substack.com/p/updated-pfizer-data-from-their-july.
Crane, Emily. "CDC Withholding COVID Data over Fears of Misinterpretation." New York Post, February 22, 2022. Nypost.com/2022/02/22/cdc-withholding-covid-data-over-fears-of-misinterpretation/.
McCaughey, Betsy. "The CDC's Reign of Error Has Done Incalculable Harm to America." New York Post, April 27, 2021. Nypost.com/2021/04/27/the-cdcs-reign-of-error-has-done-incalculable-harm-to-america/.