The clock is ticking, and radicals know their time is limited to remake (aka destroy) America.
One of the top priorities is to attack marriage and children through the so-called "Respect for Marriage Act" (HR 8404).
In a matter of just minutes to hours, the Senate could pass this bill at any point when the Senators return. Sen. Chuck Schumer (D-NY) filed Rule 14, which bypasses all Senate committees and allows him to push this bill to the Senate for a full vote at ANY TIME the floor is open. We must flood them with faxes opposing this outrageous bill. Even if you have faxed before, I am confident that this bill's radical supporters are not limiting themselves to demanding HR 8404 only once. We need to have consistent pressure on the legislators to block this bill.
I will share some great news about our collective impact on this issue. Together, we are making a difference.
However, Senate Democrats only need 10 Republicans to cave to pass this bill. Now, four Republican Senators have publicly expressed they plan to support HR 8404, and Democrats claim they have six more, but I don't trust their probable vote for this terrible bill. In addition, 16 Republicans have indicated they are still undecided. Rush your urgent faxes to every Senator you can to block HR 8404. — Mat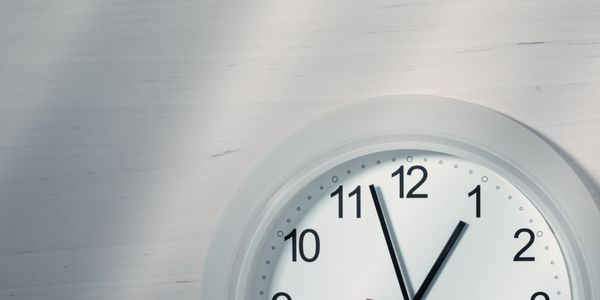 Supreme Court Justice Clarence Thomas said that the 2015 same-sex marriage opinion is on the same shaky ground as abortion—as a made-up "right" pulled out of thin air. Those pushing the LGBTQ agenda are in a tailspin over this fact.
Misnamed the Respect for Marriage Act, this bill undermines marriage, and it will do all of the following:
When the Obergefell marriage ruling is overruled, HR 8404 will continue forcing all states, territories and possessions to continue same-sex "marriage."

HR 8404 empowers one state to set a national marriage policy. This means changing the laws in just one state can force all to accept the following:

Incestuous marriage (father-daughter, mother-son or even father-son "marriages").

Polygamous marriages across two or more state lines.

Pedophile marriages with adults of ANY age marrying children of any age, even same-sex children.

And ANY other perversion of "marriage" that someone can dream up.

And at the same time, it completely SILENCES the government officials and staff who are seeing this on a frequent basis from even having the freedom to speak out against these kinds of abuses with the constant threat of government and private lawsuits.
And the Senate is very close to passing HR 8404. The Senators must hear from you. STOP HR 8404 with your urgent faxes to the Senate.
There used to be five Senators who were willing to support this "marriage" bill. But one Senator just changed his mind. Ron Johnson (R-WI) first said he had no reason to vote against this bill. But we gave him lots of reasons, and now Sen. Johnson is recognizing the glaring lack of religious exemptions in this bill and the things this bill will force people to affirm and recognize.
What is even more exciting is that Sen. Johnson was using Liberty Counsel Action's talking points on this bill as he signaled his change of heart to reporters! Your faxes and our in-person meetings are making a difference!
HuffPost reported: "Conservative groups have reportedly tried to steer Republicans away from the bill, saying it would undermine religious freedom and legalize things like polygamy and child marriages. 'That is the concern right there. It's a very legitimate concern,' Johnson said. 'We're working on an amendment [for religious freedom], as well, before I'd ever support that.'"
This is a complete shift. This is a HUGE victory. And I think that every fax sent in partnership with our staff on Capitol Hill reaching out with these talking points to his staff is a major reason for this change.
However, we cannot relax. Twenty other Republicans are still on the fence or are supportive of this horrendous bill. Democrats can still pass this bill, even without Sen. Johnson's support. One down, but more to go.
This federal bill will override our laws and force clerks to violate their faith! Then it will silence the voices of people of faith or punish them if they dare speak out. Rush your urgent faxes to the Senate to block this bill.
Justice Clarence Thomas is right. The Supreme Court's opinion on same-sex marriage is on the same shaky ground as abortion. These were both fabricated, made-up "rights" pulled out of thin air. Those pushing the LGBTQ agenda are in a tailspin as they are forced to face this fact.
Misnamed the Respect for Marriage Act, this bill actually undermines marriage.
Same-sex marriage is one of the many perversions of marriage allowed by this bill. It has no limits on the age of the individuals, no limits on family relationships and no requirements of the marital status of someone who wants to marry.
The Senate is very close to passing HR 8404. The senators must hear from you. STOP HR 8404 with your urgent faxes to the Senate.
Without you, NONE of our work is possible. Thanks to generous supporters, our Challenge Grant will effectively DOUBLE YOUR DONATION. PLEASE, be a part of the blessing today by selecting here or the button below.

As always, I appreciate your prayers for our nation and for our team!
Mat Staver, Chairman
Liberty Counsel Action
P.S. Prefer a petition instead of a fax? Select here.


---

Sources:
"H.R. 8404—Respect for Marriage Act." House of Representatives Committee on Rules. July 18, 2022. Rules.house.gov/bill/117/hr-8404.
Vlachou, Marita. "Sen. Ron Johnson Calls Bill Codifying Same-Sex Marriage 'Completely Unnecessary.'" Huff Post via MSN, August 23, 2022. Msn.com/en-us/news/politics/sen-ron-johnson-calls-bill-codifying-same-sex-marriage-completely-unnecessary/ar-AA10Zzda.
Zaslav, Ali, Manu Raju, Ted Barrett, Morgan Rimmer, Jessica Dean and Kristin Wilson. "CNN Asked All 50 GOP Senators If They Will Support the Same-Sex Marriage Bill. Here's Where They Stand." CNN, Updated: July 21, 2022. Cnn.com/2022/07/20/politics/gop-senators-same-sex-marriage/index.htm.