A badly bruised, sobbing 16-year-old girl called the police from a truck stop and asked for help. Her father, John Daniel Kingston, who is part of a polygamist cult, was angry that his daughter tried to run away twice, fleeing an arranged marriage to her uncle (his brother).
To punish her, Mary Ann Kingston's father grabbed her by the hair and punched her in the face as he drove her 80 miles away to their ostrich farm. "I could taste the blood from my nose," she said. But the abuse didn't end there. When they arrived, he forced her to take off her jacket and then beat her until she fell unconscious. She doesn't remember leaving the farm and instead woke up the next day in the home of one of her father's 20+ wives.
Mary Ann slipped out and walked seven miles to a gas station where she placed an emergency call to the police. She had a "swollen nose, cut lip and deep bruises on her arms, buttocks and legs," according to court testimony and photographs.
No one in Utah has been prosecuted for polygamy in 49 years—even when it is well-documented in court. Utah decriminalized polygamy in 2020, and now it's on par with a traffic offense. This particular family is worth about 150 million in Utah, and the police turn a blind eye to their polygamy.
Now the U.S. Senate is pushing a radical bill (HR 8404) that—if state officials omit one question below—then a man like Kingston can be legally married to multiple women. In just three business days, Congress will be back in session. We need to demand the senators block HR 8404. — Mat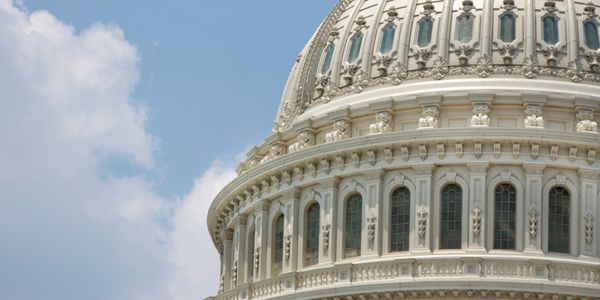 Sen. Chuck Schumer (D-NY) has promised a vote on the oxymoronic "Respect for Marriage Act." This would be the first federal policy forcing same-sex marriages nationwide, demanding participation and honor from people of faith by erasing religious objections, silencing government officials and overriding states' rights regarding marriage law and policy.
HR 8404 will also allow child bride "marriages" in all 50 states—even for same-sex relationships—by allowing one state to control the rest of the country and override the laws of sister states.
HR 8404 overrides state sovereignty regarding marriage by requiring one state to recognize another state's marriages. The bill does not restrict this requirement to same-sex "marriage." A state that does not have an age limit, like California, will therefore extend to other states that have set an age limit. The same is true regarding polygamy with respect to (1) Utah's lax law and (2) a man who deceptively marries women in different states and then asks a different state to recognize these out-of-state marriages.
Meanwhile, Democrats are so panicked to push this bill that they invoked "Rule 14" to skirt all Senate committee hearings.
One Democrat told the media that they had the votes to pass this bill, but I'm skeptical. However, this vote will be very close. And the Senate is the last place we can stop it from becoming law. We've already made progress, but at least four Republicans support this bill and more have not yet declared their position.
Democrats need only six more to pass HR 8404. Meanwhile, there are 16 senators who are publicly undecided. Rush your urgent faxes to every senator you can to block this bill.
HR 8404 is SO much more than same-sex marriage! This is a broader attack on our nation in an attempt to deconstruct marriage and abolish gender. This is an effort to say that gender doesn't matter in an objectively obvious gender-based human relationship—marriage! But, oh, it does matter. The policy implications stemming from this bill will be culture-shifting and destructive.
It is common practice in polygamy for some women to work while one does domestic and childcare duties. This forces some children to be raised apart from both their father and their mother.
One person recounts how she was forced to refer to her aunt as her "mother" while at school to hide her own mother who worked outside the home.
On the witness stand, John Daniel Kingston was unable to name more than nine of his 13 children fathered with one of his 14 wives. He then struggled to name some of the kids from two other wives before stating, "I think I named them all, didn't I?"
A federal law that makes gender irrelevant in a quintessential gender-based human relationship establishes a very destructive policy. In his famous research published in 1934 called "Sex and Research," J.D. Unwin, an English ethnologist, concluded that sexual license and the decline of monogamy lead to irreversible societal collapse. This was not the conclusion he expected to find, but one that became obvious in his study of world civilizations.
Unwin wrote: "The whole of human history does not contain a single instance of a group becoming civilized unless it has been absolutely monogamous, nor is there any example of a group retaining its culture after it has adopted less rigorous customs."
HR 8404 would be the thread that unravels America. We MUST stop this bill!
Send your faxes to the Senate urging senators to stop this bill from attacking marriage and overriding states' rights.
In moments like this, it is friends like you who make a difference by raising your voice, educating your friends and community, and building a strong defense against these attacks.
Your support of our ministry is what keeps us on Capitol Hill so we can alert you to these threats. Support LC Action through a recurring monthly gift or a one-time donation that will DOUBLE your impact through our Challenge Grant.
I am grateful for the privilege of serving you!
Mat Staver, Chairman
Liberty Counsel Action
P.S. Make sure your voice is heard in Washington. Send your faxes today.
You can DOUBLE the impact of your gift through our Challenge Grant. And you can sign up for a monthly recurring gift.
Forward our messages to your friends. You can also sign our petition.


---

Sources:
"Child Labor Trafficking in the Kingston Polygamous Group." Hope after Polygamy. September 1, 2018. Hopeafterpolygamy.org/news/2018/8/27/child-trafficking-in-the-kingston-polygamous-group.
Dethman, Leigh. "Polygamist Falls Short in Naming Children." Deseret News, May 22, 2004. Deseret.com/2004/5/22/19830410/polygamist-falls-short-in-naming-children.
"H.R. 8404—Respect for Marriage Act." House of Representatives Committee on Rules. July 18, 2022. Rules.house.gov/bill/117/hr-8404.
"Polygamist Faces Trial in Daughter's Beating." Associated Press via Deseret News, July 23, 1998. Deseret.com/1998/7/23/19392673/polygamist-faces-trial-in-daughter-s-beating.
Egan, Timothy. "Polygamy. Uncles Wedding Nieces. Violence. Abuse." The Guardian, April 18, 1999. Theguardian.com/theobserver/1999/apr/18/life1.lifemagazine1.
Unwin, J.D. Sex and Culture. Archive.org/details/b20442580/page/n11/mode/2up.