My team on Capitol Hill confirmed that Sen. Chuck Schumer (D-NY) is scheming to pass HR 8404 ("Respect for Marriage Act") THIS MONTH.

There is incredible pressure on Congress now. The federal budget runs out on September 30 and, if an agreement is not reached this month, the government will shut down in an election year with Democrats in power.
For their own sake, Democrats cannot afford a government shutdown, which means that whatever gets negotiated into the official budget legislation will be raced through Congress to meet this deadline.
In the flurry of passing a budget, Sen. Schumer will try to slip HR 8404 through the Senate. Our team is on high alert now to block HR 8404. We know Schumer wants a vote THIS MONTH. Rush your urgent faxes to the Senate to block the language in this bill and the damage it will do to our nation, to our freedom and to marriage. —Mat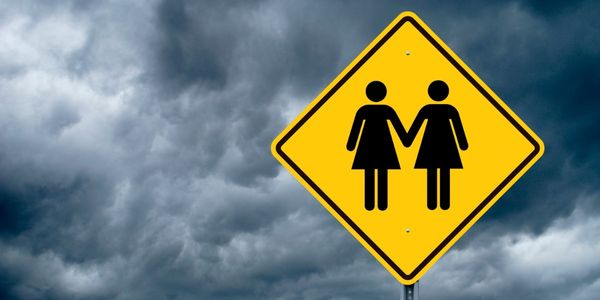 We know that Sen. Chuck Schumer is VERY frustrated with how effectively we've blocked his radical plan to pass HR 8404.
Schumer is desperately looking for a path forward for his damaging agenda. We are alerting senators to stop any last-minute trick where Schumer might try to attach HR 8404 to the budget bill.
Your faxes are getting the attention of members of the Senate. Even if you have sent faxes on this topic, please do so again. We must not let up until HR 8404 is stopped.
HR 8404 will codify same-sex marriage, provide a foundation for the abolition of gender and an explosion of "preferred pronouns," expand child-bride "marriages," open the door to polygamy and so much more!
Even without the potential for attaching HR 8404 to a budget bill, the Senate is six votes away from passing the bill. Members of the Senate MUST hear from you. We have already seen that your faxes have changed the mind of some Republican senators.
This bill does the exact opposite of its name, the "Respect for Marriage Act." Instead, it undermines marriage and honors perversion. It will do all of the following:
When the Obergefell marriage ruling is overruled, HR 8404 will continue forcing all states, territories and possessions to continue same-sex "marriage."

HR 8404 empowers one state to set a national marriage policy. This means the laws in just one state can force all to accept the following:

Incestuous marriage (father-daughter, mother-son or even father-son "marriages").

Polygamous marriages across two or more state lines.

Pedophile marriages with adults of ANY age marrying children of any age, even same-sex children.

And ANY other perversion of "marriage."

And at the same time, it completely SILENCES government officials and staff and subjects them to government and private lawsuits.
And the Senate is very close to passing HR 8404. The senators must hear from you. STOP HR 8404 with your urgent faxes to the Senate.
The senators returned to Washington yesterday. They are now planning to pass two priorities—a budget bill and HR 8404—this month. It is critical for the leadership to decide which bills they will push. Setting these priorities can determine which bills live or die. Sen. Schumer is counting votes to see what six Republicans he can persuade to vote for HR 8404.
Our in-person meetings combined with your faxes have already produced fruit. One Republican senator who was not opposed to HR 8404 is now using our talking points to oppose the bill.
But Schumer only needs six more Republican votes to pass HR 8404, and there are a number of Republican senators who have not indicated how they will vote.
I know we have asked you to respond on HR 8404. Many of you have done so. But we must continue to flood the Senate with faxes and petitions. We have been able to delay the vote thus far, but we cannot rest until HR 8404 is dead. Like a runner approaching the finish line, we must not let up until we achieve victory.
Flood the Senate with faxes. Losing this battle is unthinkable.
NONE of our work is possible without your support. And now our Challenge Grant will effectively DOUBLE YOUR DONATION. PLEASE, be a part of the blessing today by selecting here or the button below.

As always, I appreciate your prayers for our nation and for our team!
Mat Staver, Chairman
Liberty Counsel Action

P.S. You can also sign a petition to tell Congress to block HR 8404.



---
Sources:
"H.R. 8404—Respect for Marriage Act." House of Representatives Committee on Rules. July 18, 2022. Rules.house.gov/bill/117/hr-8404.

Schumer, Chuck. "Last night, the House. . ." Twitter account: @SenSchumer. July 20, 2022. Twitter.com/SenSchumer/status/1549792216788467713.