This is it. On Wednesday, Sen. Chuck Schumer (D-NY) said, "let me be clear, a vote will happen" on HR 8404, the so-called "Respect for Marriage Act." And they want to do it quickly!
Even in the face of a looming government shutdown on September 30, Democrats are making this radical attack on marriage their top priority. At the same time, Sen. Susan Collins (R-ME) is working very hard to get the six more Republicans she needs on board to pass this into law.
Also on Wednesday, Sens. Tammy Baldwin (D-WI) and Collins said they will propose an amendment to the bill to garner more Republican votes, admitting that they want to "correct a drafting error" that provides a loophole for polygamy. This was no drafting error. It was intentional.
I need your help to hold senators accountable and fight back against this bill. Rush urgent faxes to the Senate against HR 8404. The Senate is our one and only chance to stop this bill. —Mat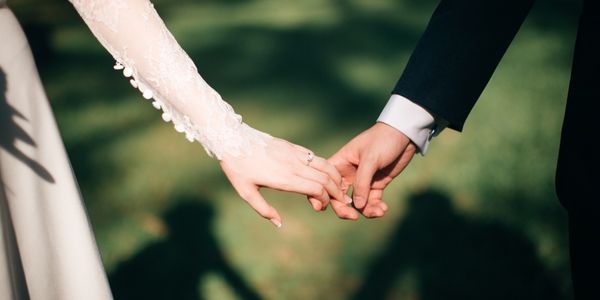 Who are the people who will be most harmed by this bill?
It's people like Rebecca Kimbel who grew up in extreme poverty. As one of 39 children in a polygamous marriage, they had to eat a dead horse as their food just to survive and lived one winter in a chicken coop with blankets for warmth. But neglect was not even the worst part.
After her dad went to jail, her mother remarried. At age 11, her stepfather chained Rebecca to an old iron bed and violently beat and molested her. This continued for years as he threatened her siblings to keep her in line.
But under this new law, a man could just marry Rebecca and in the eyes of this law, there is nothing that would be done against the abuse she suffered for years!
This vote will be close. It will happen this month. The senators MUST hear from you.
Tell as many senators as you can to block this bill! Click here to send your faxes now, and keep reading to get a chilling glimpse into what we are fighting.
HR 8404 co-sponsors are admitting I was right that this bill has a loophole that opens to polygamy.
To get more Republican votes, Sen. Collins said this week she and Sen. Baldwin are working to "correct a drafting error in one part" that provides a loophole for polygamy. They also want to amend the bill to add a religious exemption, but such an exemption will be vigorously opposed by LGBTQ groups that will put intense pressure on the Democrats to vote against it.
While this bill refers to "2 individuals," it does not limit marriage between "only" two people.
Under HR 8404, someone can marry a spouse in two states, and then demand a third state to legally recognize both "marriages." Utah no longer criminalizes polygamy. The penalty is about the equivalent of a traffic fine.
Even if a girl were to try to somehow escape this culture of polygamy, the shame for doing so is crushing. In addition to some cults where polygamy is practiced, it is also growing among certain Muslim communities with multiple legal and ceremonial marriages, and among nonreligious groups.
HR 8404 overrides states' rights and allows one state to force the nation to comply with its marriage laws. California's child bride laws that have no age limit will have to be legally recognized in every state and territory. The same is true regarding incestuous marriages, and any other perversion.
I need your help to hold senators accountable and stop HR 8404. Rush urgent faxes to the Senate against HR 8404.
Sen. Schumer and other HR 8404 co-sponsors are pressing hard to get six more Republican votes. Four Republicans are on board with HR 8404, and 16 have not publicly stated their position.
We have a lot of work to do to make sure Schumer does not get six more votes. If he does, the bill will pass. We are that close.
A full vote is coming soon, and we expect it to be very close. Send your urgent faxes to the Senate to stop HR 8404.
Same-sex, child bride, pedophile, incestuous and polygamous "marriages"—are all packaged together in HR 8404. This bill is disastrous. It is only six votes from passing. Schumer is obsessed with passing this bill. We MUST stop him.
It is disturbing, to say the least. If the Senate passes HR 8404, it will expand abuse nationally and be the end of marriage as we know it. This is what J.D. Unwin described as the collapse of the culture.
Rush urgent faxes to the Senate to stop HR 8404. The time is short. Tell as many senators as you can to stop this bill!
Without you, NONE of our work is possible. Thanks to generous supporters, our Challenge Grant will effectively DOUBLE YOUR DONATION. PLEASE, be a part of the blessing today by selecting here or the button below.

As always, I appreciate your prayers for our nation and for our team!
Mat Staver, Chairman
Liberty Counsel Action


P.S. You can also join our petition to urge Congress to say NO TO HR 8404.



---
Sources:
Christenson, Charity. "10 Polygamist Wives Who Escaped Unbelievable Abuse." Listverse, April 19, 2014. Listverse.com/2014/04/19/10-polygamist-wives-who-escaped-unbelievable-abuse/.

"H.R. 8404—Respect for Marriage Act." 2022. House of Representatives Committee on Rules. July 18, 2022. Rules.house.gov/bill/117/hr-8404.

Hutzler, Alexandra, and Trish Turner. "Schumer Says Senate Will Vote on Bill to Codify Same-Sex Marriage." ABC News, September 7, 2022. Abcnews.go.com/Politics/schumer-senate-vote-bill-codify-sex-marriage/story?id=89474345.