Yesterday, the word in D.C. was that Sen. Chuck Schumer (D-NY) is expected to file cloture today for the so-called "Respect for Marriage Act." This move sets up HR 8404 for a vote as early as Monday, September 19.
This bill will cause incredible harm if passed. In the shadow of HR 8404 are children caught in these same-sex relationships. Children should never be an accessory to the whims of adults. But HR 8404 will elevate the LGBTQ agenda over the well-being of children.
Beyond kids abused by pedophiles and those married off as child brides, this bill will also harm the children relegated to same-sex households.
Below, I'll share the stories of children in a same-sex parent home. There's more to it than the media and the advocates of this bill want you to know.
In multiple ways, this bill targets and attacks the most vulnerable children among us. This is heart wrenching. We have only a few days left to stop this bill. Send your urgent faxes to the Senate against HR 8404. — Mat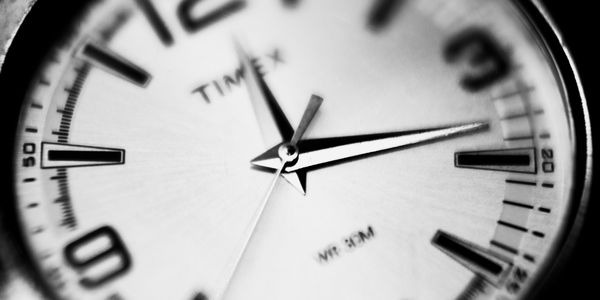 Children intrinsically long for a relationship with both parents—especially when they grow up in a same-sex parented home. Here are a few of the comments of children who were raised in same-sex households where one gender is permanently excluded:
In a lesbian home with no male figure, one girl writes, "Growing up without a father sucks. I can't really have this conversation with my mom without hurting her. If my mom and I ever have a disagreement I have no one else to talk to. I feel so alone. I feel like I have missed out on all of the little things, like having your dad give you piggy backs or teaching me how to ride a bike or getting over protective when I show an interest in boys. I … mourn the loss of a childhood without a dad." She continued, "It angers me because I feel like I missed out on so many opportunities that children with fathers have. The thought of not having anyone to walk me down the aisle when I get married haunts me daily."

"Is there anyone else who has 2 Moms or 2 Dads who wonders what it would be like if they were born into a normal family?"

"I would never know my real father or the person who created the other half of me."

"I started resenting my mother. I found out she had a choice... [but picked an] anonymous donor. When I asked her about it she told she didn't want my donor to fight for custody since she was a lesbian … [O]ver time it began to eat me alive. I couldn't stand it, I was just filled with anger all the time." At age 18, this person found out the doctor's office lost the records, and the biological father will never be known.

"I want a face, a name, anything, I know nothing. I've tried to talk to my mom about this, but every time I try to bring it up she evades ... I don't even know why I want to know, I just feel the need to know."
Children thrive best in a home with a mom and a dad. Children in homes with same-sex parents are not only deprived of a mom or a dad, but the missing gender is viewed in a negative light by the parents. This increased the trauma to that child.
But Sen. Schumer has invoked Rule 14, which means he can rush HR 8404 to the floor without a Senate hearing. Send your urgent faxes to the U.S. Senate today to oppose this outrageous bill.
This sense of longing isn't the only trauma these children can face.
Milwaukee County Circuit Court Judge Brett Blomme was a homosexual and a Drag Queen Story Hour sponsor and promoter. He was sentenced to nine years in jail for having 27 videos or images of violent, forced, sexual abuse against children as young as toddlers.
The criminal complaint includes a description of some of the nauseating videos he uploaded—which are things too horrific and twisted to describe. But these videos were of molesting children who were the same age as the two living in his home.
If HR 8404 passes, people like Judge Blomme could marry these young children because states with child bride laws will expand nationwide.
The damage this would cause is incalculable. This vote will be close. We must bombard the Senate to demand the Senate block this bill!
We need all hands on deck. The Senate is in the process of criminalizing our sincerely held religious beliefs for people in government positions and making it illegal to protect children from the vilest of abusers. Even if you already responded, we need to keep the pressure on our senators.
Children deserve better. They deserve a safe environment and one that will give them the best possible chance of success in life, especially in their own future relationships. But this bill will permanently place children inside of these trauma-causing situations.
Two women raised in lesbian homes wrote a brief to the Supreme Court. They wrote, "we must be careful to view adoption rightly - that is, as means to give needy children a home. It should not be viewed as a means for adults to get kids. Couples who 'plan to adopt children' ought to do so based on a child's need for parents, not primarily to meet their desire for a family. Children who are recovering from the wounds of abandonment especially need both father and mother."
My team is committed to fighting this bill. This is a battle we must win!
Help us stop HR 8404 in the Senate. Please take advantage of our extended Challenge Grant, which DOUBLES the impact of your gift right now. Support Liberty Counsel Action today.

Let me end with a quote attributed to Edmund Burke: "The only thing necessary for the triumph of evil is for good men to do nothing." Let us not be found doing nothing in this critical moment!
Standing up for children,
Mat Staver, Chairman
Liberty Counsel Action
P.S. Make sure your voice is heard on Capitol Hill. Send your faxes today.
P.P.S. DOUBLE the impact of your gift through our Challenge Grant. And you can sign up for a monthly recurring gift.
And sign our petition.


---

Sources:
Barwick, Heather and Katy Faust. "Brief of Amicae Curiae Heather Barwick and Katy Faust in support of Respondents." Counsel of Record: David Boyle. Obergefell v. Hodges. March 24, 2015.
"Conflicted Feelings." Anonymous Us, December 5, 2019. Anonymousus.org/conflicted-feelings/.
‌"H.R. 8404—Respect for Marriage Act." House of Representatives Committee on Rules. July 18, 2022. Rules.house.gov/bill/117/hr-8404.
"I Have Lost All Hope." Anonymous Us, January 17, 2020. Anonymousus.org/i-have-lost-all-hope/.
Kelly, Joe. "Milwaukee Judge Sentenced to 9 Years in Prison on Child Pornography Charges." Courthouse News Service, December 22, 2021. Courthousenews.com/milwaukee-judge-sentenced-to-9-years-in-prison-on-child-pornography-charges/.
"No Title." Anonymous Us, July 17, 2019. Anonymousus.org/no-title/.
"Or Is It Me Being Selfish." Anonymous Us, March 23, 2016. Anonymousus.org/or-is-it-me-being-selfish/.
"Tell Me the Truth about My Conception." Anonymous Us, January 17, 2020. Anonymousus.org/tell-me-the-truth-about-my-conception/.