Senate Majority Leader Chuck Schumer (D-NY) threatened to have a cloture vote on HR 8404 yesterday or today, but yesterday, senators didn't actually vote because Schumer is a few votes shy of the 60 he needs. This is a GREAT sign, but like the Sword of Damocles falling, this vote can happen at any point today or until a new Senate is seated in January 2023.
We cannot let up the pressure. At any moment, Sen. Schumer can get the votes he needs for cloture on HR 8404, the "Respect for Marriage Act." And we will have less than 72 hours to stop it!
In an effort to secure enough Republican votes to pass HR 8404, an amendment is on the table that actually does nothing to protect religious liberty. Yesterday, we circulated a legal memo to senators to expose this ruse.
This amendment uses nice-sounding words that are carefully written to slip between both federal and state law protections to still unleash attacks on people of faith.
Even with this amendment, this bill will still override the religious and conscience exemption in Kentucky passed unanimously to protect clerks like Kim Davis who went to jail for refusing to sign her name to same-sex licenses.
This is a Trojan horse to trick Republicans into voting for a bill that destroys marriage, harms children and targets people of faith. We need to make sure our senators do not fall for this shell game. Time is running short to make our voices heard before the vote. Send faxes to as many senators as possible right now! — Mat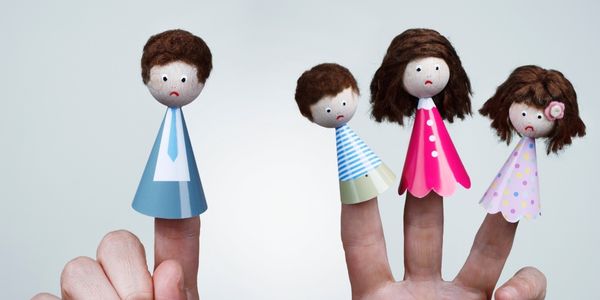 When we allow marriage to be weakened and perverted, things get ugly. Polygamy is one of those perversions.
Flora Jessop was one of 28 children raised in polygamy in the Fundamentalist Church of Jesus Christ of Latter-Day Saints (FLDS). At 8 years old, she started getting special attention from her father … but that quickly turned into grooming and fondling. Flora kept quiet for two years, but then finally broke down and told her grandmother.
When her grandmother confronted her dad about the abuse, her father set about to permanently silence her grandmother. Within a few days, the grandmother's dialysis solution was laced with salt, and she was dead before Flora could see her again.
Her father then blamed Flora for telling "god's secret" and laid the weight of her grandmother's death on the shoulders of this 10-year-old.
Flora says everyone in town knew about the abuse, but no one did anything. It continued. She was impregnated twice by her father. But what Flora didn't know was that her father was doing the same thing to her sisters. A brother joined in the abuse of her sisters, as did other men.
In the sixth year of abuse by her father, Flora decided that escaping was her only option. It was 35 minutes of desert to the nearest town, and men search for anyone who goes missing like escaped criminals. After the first attempt, she was beaten, abused, enslaved and even drugged. Fiona had an "aunt" who was in charge of her, and if someone gave an answer the aunt didn't like, she would strap them down and use a dentist's drill into their teeth as a punishment. Only after multiple attempts did Flora make it out alive.
For the men lording over these women and children, there is no fear ... "I'm not a bit afraid of the law," declared Graydon Henderson, who openly lives with five wives and 21 children just south of Salt Lake City, to a reporter. "It's not even worth worrying about."
The worrying is left to the victims who are without help and without hope, trapped in ongoing abuse.
Now our senators in Congress are pushing a bill that would make it even worse. It would force all 49 other states to bow to Utah and its blind eye to polygamy. When we analyze what this bill will do, we find it will give even more legal cover to these abusers and even less protection for the defenseless children.
The damage HR 8404 would cause is incalculable. This vote will be close. We must bombard the Senate to demand each senator block this bill!
Already both a Democratic and a Republican sponsor of this bill have publicly admitted a "drafting error" in the bill in regard to polygamy. Sen. Susan Collins (R-ME) said "the language needs to be clarified."
This is what we have been saying for weeks! Now even this bill's sponsors were forced to recognize the truth—forced to do so to cobble together a few more Republican votes. This bill will harm people like Flora and perpetuate the unthinkable abuse she faced.
Children 12 and 13 are being forced into "marriages" inside this offshoot polygamous group, and HR 8404 will open the door to even more polygamy.
This is insane. Our world is being turned on its head. I urge you to act now to fight against this bill. Fax our senators now to encourage them to do everything they can to stop this horrible bill!
This is a critical moment. My team is on high alert. When this bill's religious amendment was made public, we immediately published a legal analysis pointing out how ineffective and weak it is to actually protect people of faith.
As an attorney who has argued multiple times before the U.S. Supreme Court (and won), I can tell you that the loose, sloppy language in this bill is a Pandora's box for twisted attacks on our children, marriage and our nation.
We provided this critical information to the senators yesterday to rally them to understand what's at stake and oppose HR 8404.
This is a make—or break—moment for this bill. And thanks to the support of people like you, we get to be in the heart of this battle. But we can only have this outreach because of your prayers and your support for our ministry.
Join our Challenge Grant to DOUBLE the impact of your gift right now. Support Liberty Counsel Action today.
Mat Staver, Chairman
Liberty Counsel Action
P.S. Prefer a petition over a fax? Select here.


---

Sources:
"Escaping Evil - My Life in a Cult 2." Crime Watch: Dailymotion, October 27, 2017. Dailymotion.com/video/x5yjsp1.
"H.R. 8404—Respect for Marriage Act." 2022. House of Representatives Committee on Rules. July 18, 2022. Rules.house.gov/bill/117/hr-8404.
Mack, Eric. "Senators Seek to Ensure Gay Marriage Bill Does Not Permit Polygamy." Newsmax, September 7, 2022. Newsmax.com/politics/senate-gay-marriage-polygamy/2022/09/07/id/1086476/.