Speaking on the U.S. Senate floor, Mazie Hirono (D-HI) railed against the states passing pro-life laws following the Supreme Court's decision in Dobbs, which overturned Roe v. Wade and Planned Parenthood v. Casey.
"This is an outright attack on women in our country. That is how I see it," she exclaimed. "Clearly this is literally a call to arms in our country."
Sen. Hirono is pushing to pass a bill in the Senate that is so radical it will force every state and territory to continue abortion all nine months of pregnancy and erase every state abortion law.
Democrat Sen. Bob Casey (PA), who previously called himself pro-life, supports this radical abortion bill. He also wants to abolish the filibuster. This makes the thin margin to block this bill even thinner.
Only two Democrats have not YET committed to blow up the Senate with the "nuclear option" by abolishing the 60-vote filibuster rule—and they only need 51 votes. They already have 48 votes, and with Kamala Harris, that makes 49. And there are also two Republican co-sponsors to one of the abortion bills. The vote to abolish the filibuster to pass the abortion bills is close.
Sen. Schumer said, "I want to be clear … this is as real and as high stakes as it gets." I guarantee our senators are hearing from the abortion mob. Now they need to hear from you too.
The lives of 63 million children have already been lost. These babies need someone to speak for them. Send your urgent faxes to as many senators as possible to demand they block the abortion bills and preserve the filibuster! —Mat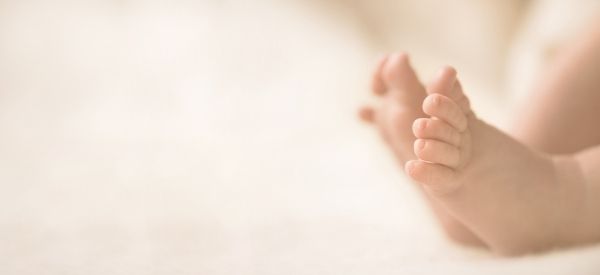 Sen. Hirono joined the mobs protesting the Supreme Court and the Justices. Police were stationed outside the Justices' homes while crowds of protesters chanted, "Abort the court!" We can't report some of what was shouted at the Justices.
Hateful language, obscene gestures and displays, and witchcraft candles burning in front of the Court and outside the Justices' private homes was a common occurrence. Although it is illegal to protest outside the home of a judge to try to change their vote, no one was arrested.
The U.S. Supreme Court building had armed security guards and multiple layers of fencing. Streets were closed. So were the sidewalks. There were extra security guards at the Capitol building. The culture of death is out in full force, targeting and attacking people with a level of ferociousness that is chilling.
Against this backdrop, a U.S. senator is urging a "call to arms."
If the Senate passes these abortion bills, every pro-life law will be overturned. These abortion bills are even more radical than Roe and Casey. Your urgent faxes can make a difference. Please do not remain silent.
Some groups are screaming for the murder of the Justices. Despite these illegal and dangerous protests and calls for violence, Sen. Hirono, and some of her colleagues, are escalating the violence to pass an abortion bill.
Chicago's Democrat Mayor Lori Lightfoot tweeted, "To my friends in the LGBTQ+ community — the Supreme Court is coming for us next. This moment has to be a call to arms. We will not surrender our rights without a fight — a fight to victory!" (emphasis added)
Mayor Lightfoot is actively seeking to escalate what is already happening!
Again, don't forget the most powerful man in the Senate, Majority Leader Chuck Schumer (D-NY), stood outside the Supreme Court two years ago and made threatening statements directed at Justices Gorsuch and Kavanaugh if they were to overturn Roe v. Wade:
"I want to tell you, Gorsuch, I want to tell you, Kavanaugh, you have released the whirlwind, and you will pay the price [audience cheers]. You won't know what hit you if you go forward with these awful decisions."
When key Democrat Party leadership is actively whipping up a protest of people who support death from abortion by spewing threats against members of the highest court in America, then we can expect to see more threats and more violence everywhere. It's already happening.
Now Schumer wants the Senate to overturn the Supreme Court decision and push abortion into every corner of America.
Michigan's governor claimed, "If we do not use every level of power we have right now ... Americans will suffer and may die."
The more they say that people will die following the Dobbs decision overturning Roe, the more they will encourage violence against the senators, churches, pro-life centers and more.
We have increased our security because of threats. The pro-abortion group Ruth Sent Us is encouraging people to disrupt churches. The group posted:
Stuff your rosaries and your weaponized prayer. We will remain outraged after this weekend, so keep praying. We'll be burning the Eucharist to show our disgust …
Our team is working diligently on Capitol Hill to end this culture of death, but we can only do this because of the support of our friends and donors. Support Liberty Counsel Action by selecting here or the button below.

Never give up. Do not underestimate the opposition. We cannot rest until abortion is unthinkable. Together, we can win this fight.
Mat Staver, Chairman
Liberty Counsel Action


P.S. You can also add your name to our petition to urge the Senate to vote against the abortion bills and uphold the filibuster rule.



---
Sources:
Blair, Douglas. "What I Saw When Protesters Marched to Justice Alito's House." The Daily Signal, May 10, 2022. Dailysignal.com/2022/05/09/what-i-saw-when-protesters-marched-to-justice-alitos-house/.

Hughes, Clyde. "Moderate Democratic Sen. Bob Casey Says He'll Vote for Bill to Guard Abortion Rights." UPI News via MSN, May 10, 2022. Msn.com/en-us/news/politics/moderate-democratic-sen-bob-casey-says-he-ll-vote-for-bill-to-guard-abortion-rights/ar-AAX7ogn.

Kornick, Lindsay. "Sen. Hirono Blasted for 'Call to Arms' Response to Abortion Bill: 'Sounds like She's Calling for Violence.'" Fox News, September 14, 2022. Foxnews.com/media/sen-hirono-blasted-call-arms-response-abortion-bill-sounds-calling-violence.

Olohan, Mary Margaret. "Pro-Life Women's Group Says 'Leftist' Vandalized, Urinated on Their Office." The Daily Wire, May 10, 2022. Dailywire.com/news/pro-life-womens-group-says-leftist-vandalized-urinated-on-their-office.

Panreck, Hanna. "Michigan Gov. Gretchen Whitmer Claims, without Evidence, 'Americans Will Suffer and May Die' If Roe Overturned." Fox News, May 10, 2022. Foxnews.com/media/michigan-gov-gretchen-whitmer-claims-without-evidence-americans-will-suffer-and-may-die-if-roe-overturned.

Pesce, Nicole Lyn. "Chicago Mayor Lori Lightfoot Says Roe v. Wade Leak a 'Call to Arms' for LGBTQ+ Rights, Too." MarketWatch, May 10, 2022. Marketwatch.com/story/chicago-mayor-lori-lightfoot-says-roe-v-wade-leak-a-call-to-arms-for-lgbtq-rights-too-11652197572.