The demise of Roe v. Wade is surely worth celebrating. As someone who personally visited a morgue to view a baby aborted at 23 weeks that fit inside a shoebox, I know the horrors of abortion. Whether 23 weeks, or seeing the reassembled body parts on the metal table at only a few weeks gestation, it is sickening. However, the fight over abortion has intensified in Congress and the states. And there are federal efforts to erase EVERY LAW PROTECTING LIFE.
It is hard to communicate how thin of a line there is in the Senate preventing a federal bill that will force the nation to stand by helplessly as children are slaughtered.
Senate Majority Leader Chuck Schumer (D-NY) and others are furiously trying to enshrine abortion as the law of the land. The Senate is just two votes away from dissolving the filibuster and passing federal abortion mandates.
There is so much at stake. With the impending midterms, politicians need to hear from you right now. Fax as many people in Congress as possible with your urgent demand to let the children live. — Mat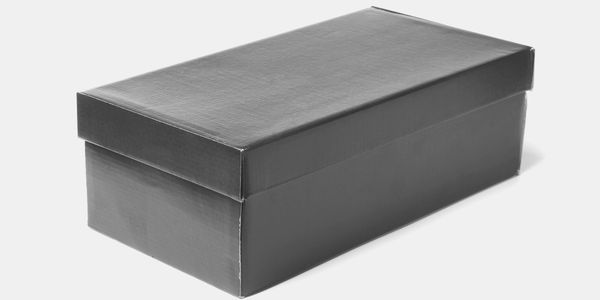 An article stated, "There's another War Between the States coming." It points out that the division happening in America is "unlike anything seen since the years before the Civil War."
The only way to describe what is happening on Capitol Hill is like a pressure cooker that is intensifying every moment, with the senators inside!
There are still three options Sen. Schumer and his party can pursue to force every state and territory to offer abortions again:
Add abortion to the budget reconciliation process, which only needs 51 votes.

Use "unanimous consent," where a few Democrats in the wee hours of the morning vote after a budget bill (that requires only 51 votes), when Republicans have left the floor but before the Senate is gaveled out.

Employ the so-called "nuclear option" to destroy the filibuster. The Senate only needs two more votes to abolish the filibuster.
Make no mistake, these abortion bills are still live. Fax our U.S. senators to block abortion mandates for all 50 states and territories.
Meanwhile, several abortion bills in the Senate could pass at any moment to force abortion on the nation. Some of them have 48 co-sponsors! Be advised, these bills are emphatically more radical than Roe v. Wade.
We have worked and prayed for 50 years to overturn the dreadful Roe abortion opinion. But the Senate could force the nation to continue the bloodshed.
There are five senators who are not running for reelection. And the amount of money the abortion lobby is willing to throw at these lame-duck senators would shock you. This list includes Senators Richard Burr (NC) Pat Toomey (PA), Rob Portman (OH), Richard Shelby (AL) and Roy Blunt (MO).
Sen. Schumer, by invoking Rule 14, can bring the abortion bills to the Senate floor at any moment. We have fought so hard to overturn Roe v. Wade in the U.S. Supreme Court. We cannot let this victory be in vain.
One Senate vote could erase all efforts to protect innocent human life! We have very little time. I urge you to act now to send faxes to as many senators as possible and demand they block this deadly bill.
The fighting is fierce. The mayor of Chicago was addressing a group (after an assassination attempt on a Supreme Court Justice) and she screamed "F*** Clarence Thomas" to shouts of support and repetition of her vile words from the crowd.
Television personality Whoopi Goldberg threatened Justice Thomas, "You better hope that they don't come for you."
Hillary Clinton slammed Thomas as a "person of grievance" with "anger" and "resentment." But I know this man to be brilliant, funny and compassionate.
The death culture advocates are doing everything in their power to attack, delegitimize and overthrow the Court's decision. The violence, racism and hatred that is abortion and has been waged against the unborn is now directed at the born. The threats are real.
While we are not intimidated, many politicians can be easily intimidated by these radical activists. That's why they MUST hear from you now!
Tell members of Congress to vote against any abortion-enabling bill and to preserve the filibuster.
Our staff continues to meet with congressional members in Washington, D.C. Protecting life is a top priority. LC Action staff are on Capitol Hill fighting for life at every turn. We want to amplify your voice demanding protection for these little ones.
In addition to our work in Congress, a flurry of activity has erupted in the states. Our work has exponentially increased. And we need your help!
We can only have this impact because of your partnership. Support us with a monthly donation or a one-time gift to DOUBLE the impact of your resources today.
"And let us not grow weary of doing good, for in due season we will reap, if we do not give up" (Gal. 6:9). Join me in praying and working to protect these precious children.

Mat Staver, Chairman
Liberty Counsel Action


P.S. Join our Challenge Grant to effectively DOUBLE the impact of your donations! Select here to equip our staff to fight for these little lives.
P.P.S. Send faxes to key leaders demanding that the most powerful men and women in America protect these children. Then sign our petition.


---

Sources:
Dilanian, Ken. "There's Another War between the States Coming over Abortion." NBC News, June 27, 2022. Nbcnews.com/politics/supreme-court/another-war-states-coming-abortion-rcna35566.
Hagstrom, Anders. "Pro-Choice Protesters Hang 'Biden, Protect Abortion' Banner from DC Crane." Fox News, June 28, 2022. Foxnews.com/politics/pro-choice-protesters-hang-biden-protect-abortion-banner-dc-crane.
Husebø, Wendell. "Watch—Democrat Lori Lightfoot at Pride Parade: 'F*ck Clarence Thomas.'" Breitbart, June 27, 2022. Breitbart.com/politics/2022/06/27/democrat-lori-lightfoot-pride-parade-fck-clarence-thomas/.
Laco, Kelly. "Republican Senators Introduce Pro-Life Resolution Celebrating Supreme Court Abortion Case: 'Historic Victory.'" Fox News, June 28, 2022. Foxnews.com/politics/republican-senators-pro-life-resolution-celebrating-supreme-court-abortion-case.
Lewis, Hilary. "Whoopi Goldberg Calls out Clarence Thomas on 'the View': 'You Better Hope They Don't Come for You next.'" The Hollywood Reporter, June 27, 2022. Hollywoodreporter.com/news/general-news/whoopi-goldberg-clarence-thomas-the-view-1235172596/.