The Transgender Bill of Rights (TBR) will put extreme LGBTQ and abortion advocates in full authority over YOU and YOUR FAMILY. Your speech, social media, websites, church, schools, day care, work, insurance plans, medical care and more will be affected. I'll share haunting personal stories below.
While labeled a resolution, H.Res. 1209, is written like a bill. There is no question the Democrats plan to use it as a catalyst to pass what will be even worse than the misnamed "Equality Act" from last year. But we can stop H.Res. 1209 if we act now! Tell Congress to VOTE NO on H.Res. 1209! —Mat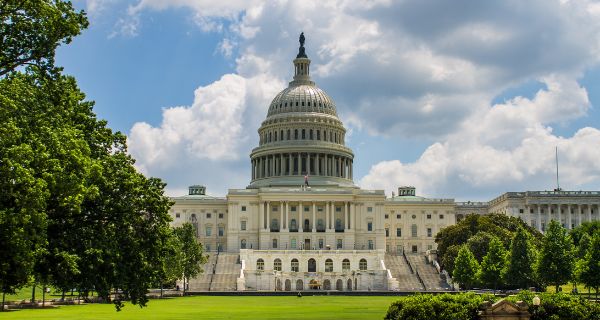 H.Res 1209 is pushing an agenda that can only be described as evil. And it is intentionally targeting young people especially with disorders or on the spectrum of autism. And what they share will break your heart. Here are just a few of their stories:
"Im a 17 year old girl with a flat chest, a deep voice, a visible Adam's apple and some facial hair. There's no reason for me to continue to live.

I destroyed my life and I feel like all hope I have is stupid for me to have … Before all this people were into me but I destroyed that … I feel ashamed of what I did. I was just a kid and I would have needed someone to help me accept myself

but my therapist didn't question my 'transness' … I wanna kill myself but then she [mom] will feel even more miserable. How can I kill myself and let her know that I want her to be happy. Im 17 why do I have to think about ending my life. It's too much for me to handle. There's no joy in my life anymore."
A biological male shared, "I want my old body back ... ever since bottom surgery I been redden [sic] with regret … see a cute girl and want to ask her out I am afraid what she will think of me as a man who willing [sic] got gender reassignment surgery. I fear I will never find love...

How do I go on I am about to just kill Myself i am a failure of a man

."
"I hate my voice. Every time I open my f***ing mouth I sound like a freak.

I've ruined my life with my stupid decisions I made as a kid. The doctors ruined my life by allowing a barely functioning, mentally ill child, with severe ocd, and then undiagnosed bpd, go on hormones that would completely change my body … Im legitimately suicidal because of the decisions I made as a kid

. It's all my f***ing fault. I don't know how long I can keep doing this." (emphasis added)
These people were just kids, unable to smoke a cigarette or take one drink—yet they were given the control to destroy their bodies permanently.
First, I urge you to pray for each person in this position. They believed the lies that LGBTQ advocates (and Big Pharma) were selling on how to find happiness. Now they have destroyed their own bodies only to learn too late that it was all fake. Join me in praying for them to find God and learn to accept themselves.
Secondly, if H.Res. 1209 passes, it will force counselors to push kids just like this into mutilating their bodies and silencing these counselors from helping them accept themselves and move forward. These types of assaults on our children will get even worse if we don't STOP H.Res 1209. Send them your fax urgently. Tell Congress to VOTE NO on H.Res. 1209!
Among other things, the Transgender "Bill of Rights" will mean that:
Counselors will be forced to push kids—like on a one-way street—into damaging hormone treatments and mutilation surgeries.

Health care providers will be forced to provide hormone and abortion drugs, surgery to remove healthy body parts and abortions ... and pregnancy centers will be forced to provide abortion referrals.

Churches and religious schools will be forced to hire staff involved in LGBTQ conduct; give men access to restrooms, locker rooms, showers and sports; allow boys to bunk with girls on camping and overnight trips; make facilities available for LGBTQ ceremonies if the church hosts natural marriage ceremonies; and provide insurance to cover hormone therapies, mutilating surgeries and chemical and surgical abortions.

Noncompliant churches and schools will lose federal, state and local tax exemptions and accreditation.

From pre-K, children will be taught they can choose their gender, will be encouraged to experiment with each other to find their "identities" and will be able to demand opposite, both and neither sex pronouns (e.g., "he" for a girl, "zie" for they, or neither or "mx" for both).

Websites, emails and social media will come under the control of the dictates in this provision.
We need to act fast to stop H.Res. 1209 before it causes even more damage. It is critically important that members of Congress hear from you right NOW. Tell Congress NO on H.Res. 1209.
These children need help and encouragement—and they need the truth. You are the one who can help. Our organization is one of the very few willing to fight the lies. We rely on your support.
Mat Staver
Liberty Counsel Action


P.S. Please also add your name to our petition to urge Congress to say no to the "Transgender" Bill of Rights.

---

Sources:
ClydeFallon. "I Can't Live like This Anymore but I Don't Want My Mom to Suffer Even More." Reddit, August 30, 2022. Reddit.com/r/detrans/comments/x1j5t9/i_cant_live_like_this_anymore_but_i_dont_want_my/.
TaylorSky. "Detraining after Grs." Reddit, September 27, 2022. Reddit.com/r/detrans/comments/xpe9xr/detraining_after_grs/.
Thismaninquestion. "My Own Voice Is Killing Me." Reddit, September 25, 2022. Reddit.com/r/detrans/comments/xnjhf9/my_own_voice_is_killing_me/.