Yesterday, 12 Republicans joined with 50 Democrats to move the same-sex marriage bill forward. This battle is not over as the final bill has not passed. Later today I will send you a video speaking from my heart about the next steps. NEVER GIVE UP! In the meantime, among other things, we need to secure our elections.
There is incredible frustration about election integrity, and rightfully so. Frustration and anger are understandable; hopelessness and defeatism are not. We can and we MUST fix our system. America is not a Third World country, and we need to stop acting like one. Our election system can be fixed, and there are several practical methods to reform elections.
Roll back the calendar 22 years in Florida. Remember the "hanging chads" and the cross-eyed election officials, and the presidential election before the Supreme Court? I was part of this historic litigation. People complained that "Florida was broken beyond repair." But fast-forward, now Florida is being held up as the best example to follow for a well-run election. And guess what? Gov. Ron DeSantis and Sen. Marco Rubio trounced their opponents.
Now is not the time to wring our hands or give up in despair—because neither of those actions will bring positive change. No matter your state, there is a path forward!
LC Action has many legislative allies, and we will be working with state and federal legislators to craft legislation, hold investigative hearings, train poll watchers and much more.
The cold war over our elections is still raging and we cannot give up now. Urge each state and members of Congress to eliminate mail-in ballots. Fax the U.S. House that will have a new Republican majority and state leaders demanding they investigate election irregularities and end mail-in ballots. We must protect the votes of people from mail-in ballots that are ripe for fraud. —Mat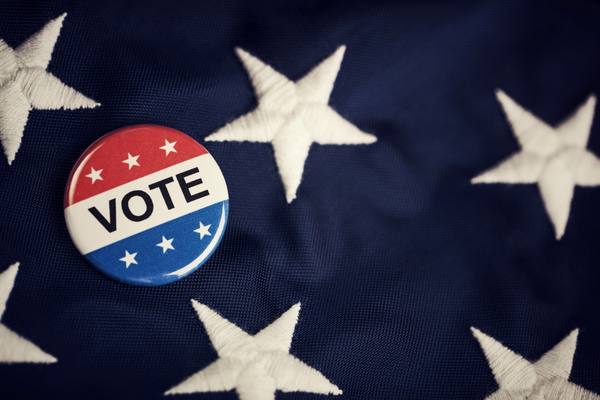 Liberty Counsel Action staff have been working on election integrity in key states, and some of our proposals have been adopted. Florida is a prime example. When only legitimate votes count, the election results match reality.
But in some states with mail-in ballots, we still don't know the results of the election. This is insane. The major problem causing this is the massive number of "mail-in ballots." Mail-in ballots are different than absentee ballots where the voter requests the ballot. Even those ballots have potential for fraud.
The solution is to ban all mail-in ballots except in very limited cases. In Germany, if you want to vote early, you show up with your ID and vote in person. This is the best/fastest way to eliminate the largest opportunity for election fraud.
However, if that legislative ban is not an option in your local area. There is an alternative. Our LC Action staff volunteered for 3½ years in a Democrat-run city in a Democrat-run state with six weeks of early voting and no-reason mail-in ballots counted by an extremely hostile registrar who was willing to repeatedly disregard the scant laws in place. We went to the belly of the beast.
We used that opportunity to brainstorm, build and test a system to establish election integrity.
It took several years to build a volunteer team big enough to monitor every single ballot, be it mail-in, early in-person, and in every precinct on election day plus the tallying afterward (350 volunteers in a 80,000-person city). When that team caught the registrar disobeying the laws, we repeatedly corrected her and even dragged her to court to force her to follow the laws.
At the same time, other volunteers were going through the registered list, checking addresses, looking for empty lots, businesses, duplicate names, large numbers at one address, etc., and gathering documentation of fraud to clean up the list.
Finally, there was a separate team of volunteers running a GOTV (Get Out the Vote) effort for the first time—knocking on each voter's door, talking directly with people, hearing their concerns and tailoring the candidates' message to each person. This comprehensive method ended in a resounding victory at every level. This is a lot of work, but it can be honest and very effective. And, again, guess what? Historic results in Virginia occurred last year with the governor, lt. governor and attorney general—all Christians and all pro-life.
A much simpler path is to demand a legislative ban on mail-in ballots. I urge you to send a critical fax to as many members in Congress and state leaders as you can to ban mail-in ballots.
American University published a bipartisan report with former Democrat President Jimmy Carter.
This assessment concluded, "Absentee ballots remain the largest source of potential voter fraud. … Absentee balloting is vulnerable to abuse in several ways: Blank ballots mailed to the wrong address or to large residential buildings might get intercepted. Citizens who vote at home, at nursing homes, at the workplace, or in church are more susceptible to pressure, overt and subtle, or to intimidation. Vote buying schemes are far more difficult to detect when citizens vote by mail."
But what was bipartisan truth in 2005 became so unpopular during 2020 that the university scrubbed it from the website (but not before we saved a copy). But truth never changes, and now is the time to address this problem.
I believe there are three phases to fighting election fraud.
The first is when people get involved in volunteering because they are suspicious that fraud might have happened. The second is to understand the process, have an organization of trained volunteers and know where fraud is happening. But this still isn't enough. The third phase is to gather physical evidence of fraud that will stand up in a court of law. When a team gets to the third phase, that is when we can effect change.
Now besides curbing mail-in ballots, I have always been opposed to electronic voting. This is subject to fraud and manipulation. But that is another issue to tackle. The easiest way to stop fraud is to stop mail-in ballots.
I have repeatedly heard the objection that it is impossible to tell if a machine changes votes. I'll share tomorrow how the volunteer system I just described sets up a plan to catch potential machine fraud, because virtually all electronic machines are hackable.
But first, we need to demand change right now to end the biggest opportunity for fraud by banning mail-in ballots. YOU have the opportunity to stop the destruction of our great nation. Your faxes are critical to ending this destructive practice.
At the same time, our staff is working across the nation to encourage a comprehensive ban on mail-in ballots, to give state legislators the tools necessary to end this practice and to educate members of Congress about the necessity of it. This push for election integrity is only made possible through your support of LCA. Join our extended Challenge Grant to DOUBLE the impact of your gift right now.
Hold the line in Congress and in the states and fight election fraud.
Mat Staver, Chairman
Liberty Counsel Action


P.S. And then sign our petition by selecting here.


---
Source:
Carter, J. & Baker, III, J.A. (2005, September). Building Confidence in U.S. Elections: Report of the Commission of Federal Elections Reforms. Center for Democracy and Election Management: American University.