The U.S. Senate is still negotiating another vote on HR 8404, the (Dis)Respect for Marriage Act. The bill, as written, will impose same-sex marriage on the states and territories, and open the door to nationalize child bride marriages, and even polygamy.
Even though the initial vote on cloture occurred last week, there are more votes ahead where this bill can be derailed.
This bill is not taking the normal path to pass. Sen. Chuck Schumer (D-NY) bypassed the committees. Then last week, 12 Republicans sided with 50 Democrats to move HR 8404 forward based on a thin promise that a future amendment might include some modicum of religious accommodation. Now they are working after the fact to add an amendment with scant protections (in name only). The entire process could implode. This battle is not over.
If no votes are changed, HR 8404 will pass. However, we still have an opportunity to shave off just three votes to block this bill. If we can accomplish this together with your help, it will be a huge victory.
Our staff is working on Capitol Hill, and we need your help to defeat HR 8404. Send your urgent faxes to the Senate to stop HR 8404. —Mat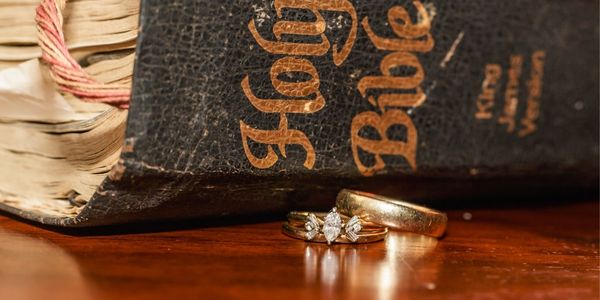 This horrible bill will encourage both government and individuals to sue institutions and people, including people of faith. Even if you win litigation in the end, months of being dragged by the system will be enough of a punishment to preemptively silence many people.
The process is punishment.
Although America is not Greece, HR 8404 will establish a public policy that could silence you. One of the greatest soccer players in Greek history, Vassilis Tsiartas, just received 10-month jail sentence and was ordered to pay 5,000 Euros for posting "God created Adam and Eve" on Facebook in 2017 in opposition to an LGBTQ "gender identity" bill.
The promised "religious accommodation" amendment (as narrowly proposed) was a sleight-of-hand trick to get senators to vote for this damaging bill … and the following 12 Republicans fell for it:
Sens. Susan Collins (ME), Thom Tillis (NC), Richard Burr (NC, retiring), Roy Blunt (MO, retiring), Shelley Capito (WV), Rob Portman (OH, retiring), Todd Young (IN), Joni Ernst (IA), Cynthia Lummis (WY), Mitt Romney (UT), Lisa Murkowski (AK) and Dan Sullivan (AK).
But this bill is not a law yet. It still has to go through several more votes. We cannot give up.
The damage HR 8404 would cause is incalculable. This next vote will be close. We must bombard the Senate to demand each senator block this bill! There's still time to change the final outcome.
There is a mad scramble in Congress to pass HR 8404 before the end of the year. Senators are still trying to negotiate and push several votes forward. THE FIGHT TO STOP HR 8404 IS NOT OVER!
After last week's vote, Sen. Thom Tillis (R-NC) went to great lengths trying to promote how he helped "Secure Robust Religious Freedom Protections"—in an attempt to cover up the fact that he voted for a bill that had zero religious freedom protections!
It frustrates me that these 12 Republicans gave up their most powerful bargaining chip in the Senate—that of the 60-person vote requirement—for a bill to pass based on the hope that it would later be amended to include a weak, watered-down religious accommodation amendment.
Now Republicans are relying on nothing more than a verbal promise from Democrats for an amendment that will provide very little protection for people of faith. There is a chance this could mushroom into a significant disagreement. The LGBTQ lobby opposes religious liberty accommodation provisions in any bill. A lot could happen in the next couple of weeks. We must not give up.
There is very little time left to correct this error in the Senate.
We are starting to hear our talking points circulating and coming back to us from other sources. This means we are finally starting to get awareness of the problems intrinsic to this bill.
Our concerns about religious freedom, child brides and polygamy are becoming more of a concern being expressed by these congressional members. Your faxes are having an impact, and our messages are starting to get through to these key leaders.
Our team is on the front lines in D.C. reaching out to senators and their staff. We are educating everyone who will listen about this terrible bill.

Republican leadership is weak on this issue, so our team has stepped in to that void. We are counting votes and speaking with as many senators and their staff as possible in the short time before this vote happens. They need to know how this will be used to attack people of faith in America.
We cannot do this alone. Your support and your gifts are what enable us to be there right now fighting to block this bill and many others.
We rely 100% on the support of people like you for every single expense. Because of this, our policy and legal analysis on Capitol Hill is free to everyone.
Please be in prayer for our country and for us. And please prayerfully consider supporting Liberty Counsel Action. A generous Challenge Grant will effectively DOUBLE the impact of your donation today.
Mat Staver, Chairman
Liberty Counsel Action

P.S. You can also add your name to our petition by selecting here.


---
Sources:
"H.R. 8404—Respect for Marriage Act." House of Representatives Committee on Rules. July 18, 2022. Rules.house.gov/bill/117/hr-8404.