An LGBTQ lobby group, Human Rights Campaign (HRC), just came out in favor of the (Dis)Respect for Marriage Act with a proposed religious amendment offered by Sen. Tammy Baldwin (D-WI). Since HRC has opposed any religious exemptions, the group's support of this proposed amendment confirms beyond doubt that it provides no protection.
There will be another vote on this bill MONDAY, November 28, when the Senate convenes around 5:30 p.m. We just need to get three Republicans or Democrats to vote against it. After the debate over the amendments, the Senate will need another 60 votes to proceed. WE CAN STOP HR 8404 IF WE DON'T QUIT.
Starting in January, Republicans will control the House. That's why Sen. Chuck Schumer (D-NY) is pushing so hard to pass HR 8404 before the end of this session. But so much can happen between now and January. I need your help to hold senators accountable and hold the line against this bad bill. Rush urgent faxes to the Senate against HR 8404. —Mat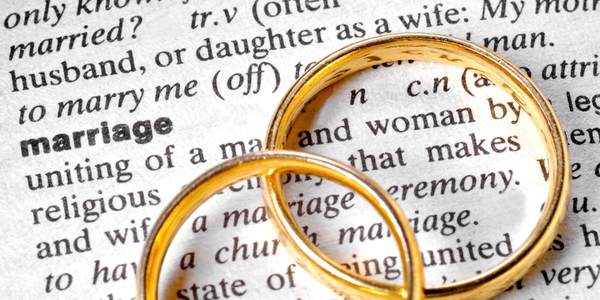 Human Rights Campaign (HRC) claims religious exemptions create a path for "discrimination to flourish." HRC is demanding that legislators reject all "legislation that permits discrimination against LGBT people based on a provider's asserted religious beliefs." HRC is working to stop and remove ALL religious accommodations on the state and federal levels.
This group even goes so far as to claim that "Anti-LGBT religious exemption laws are likely to exacerbate mistreatment because, both on their face and in the political discourse that surrounds them, they tend to legitimize and signal official acceptance of discrimination against LGBT people."
HRC says that religious freedom sends a "clear message" to "threaten the basic dignity of LGBT people," and that it is actively working to suppress religious freedom.
These radical lobbyists do not allow for genuine faith from an honest heart—but rather claim that only fake "overt religiosity" could be the only reason for refusing to participate, celebrate and support LGBTQ conduct.
It is clear that HRC does not support ANY religious exemptions. So their support of Sen. Baldwin's proposed amendment to HR 8404 exposes how weak and completely worthless this amendment really is. It will do NOTHING to protect religious freedom as it throws open the door to lawsuits against people of faith.
HRC and its allied organizations believe that people of faith must be forced to bow before the LGBTQ agenda. This is the end goal.
We must stop the tyranny of HR 8404. Help block this bill with your urgent faxes right now to educate our senators on the importance of stopping the "Respect for Marriage Act."
Sen. Tammy Baldwin (D-WI) is an out-of-the-closet lesbian. She is the co-sponsor of this amendment (and bill). She is claiming it will "protect" religious freedom. That's a lie.
As a constitutional lawyer, I can say that Baldwin's amendment will do NOTHING to protect against the LGBTQ agenda targeting people of faith.
This bill will weaponize every agency in our federal government to control and punish people of faith in schools, business, work and in our religious institutions.
We must remember that when communism takes over a nation, it must first get control of the faith community by either managing faith leaders to capitulate to their agenda or being attacked and marginalized to the point of irrelevance or nonexistence.
Most of the mayhem under communism in the U.S.S.R. happened when the Soviet constitution ostensibly "protected" religious freedom. An empty amendment in a bill of attacks will only harm people of faith!
The senators continue to inch closer to passing HR 8404. The next vote is scheduled for Monday. Our senators must hear from you. STOP HR 8404 with your urgent faxes to the Senate.
We are meeting with senators and their staff about this bill. We need to use every available method to change the minds of three senators to stop this bill. YOU can make the difference.

HRC is pressing hard on the senators, even amassing up to 220 companies to back the bill. Two weeks ago, 12 multinational companies were in Washington to lobby senators.
But working together, we can stop HR 8404 from passing! Do not grow weary. Do not give up. Even if you have sent faxes to the senators, please do so again.

Without you, NONE of our work is possible. Thanks to generous supporters, our Challenge Grant will effectively DOUBLE YOUR DONATION. PLEASE, be a part of the blessing today by selecting here.
As always, I appreciate your prayers for our nation and for our team!
Mat Staver, Chairman
Liberty Counsel Action


P.S. If you haven't already, you can also add your name to our petition.



---
Sources:
"H.R. 8404—Respect for Marriage Act." House of Representatives Committee on Rules. July 18, 2022. Rules.house.gov/bill/117/hr-8404.

Larsen, Jonathan. "Respect for Marriage Act Is a Tradeoff, but Democrats May Not Know What They're Trading." Salon, November 21, 2022. Salon.com/2022/11/21/respect-for-marriage-act-is-a-tradeoff-but-democrats-may-not-know-what-theyre-trading_partner/.