Today I want to say how grateful I am to you and how, together, we have had a huge success stopping nearly all of the radical Democrat-majority bills in the U.S. Senate. I am thankful for life and liberty today. But I am also resolved to fight for our freedom.
We have a big threat coming from the US Senate. We are on the cusp of a key battle on the (Dis)Respect for Marriage Act that begins on MONDAY. After debate on a proposed (very weak) religious accommodation amendment, the Senate will need another 60-votes to proceed. We need just three senators to change their minds and their votes and stop attacking marriage in America.
Sen. Chuck Schumer (D-NY) used Rule 14 to get this bill to bypass all Senate committees, and there will be another Senate vote on the floor on Monday.
The Senate is our last opportunity to stop this bill. Rush urgent faxes to the Senate against HR 8404. —Mat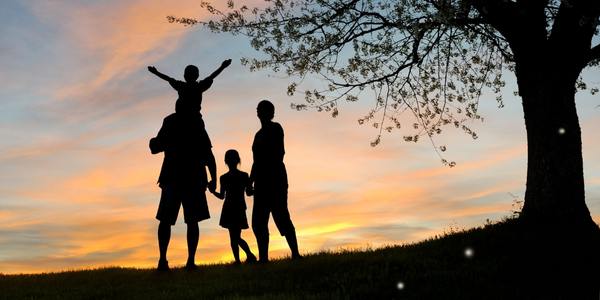 As we sit around the Thanksgiving table, one of the most important things to be grateful for is the mother and father that gave each one of us life. Mothers and fathers are foundational to a child's well-being. It is undeniable that children fare best when raised with a mother and a father. Gender is very important to a child's well-being.
But both Heather Barwick and Katy Faust were raised by two lesbians. In 2015, they shared their story in an amicus brief filed in the U.S. Supreme Court in which they urged the Justices not to rule in favor of same-sex marriage.
Katy and Heather wrote, "the reality is that society's interest in marriage is not an adult-centric one at all. Government's interest in marriage is children." However, the bill before Congress will effectively shove more children into these types of houses to permanently deny them the opportunity for a father or mother.
Heather and Katy wrote that "every child is born to a mother and father and that children have a natural right to a relationship with both parents. Children suffer emotional harm when they lose a relationship with one or both parents, which is categorically the case when they are raised by a same-sex couple."
Marriage is much more than two consenting people living together. Marriage is the foundation of family, and family is the foundation of society. HR 8404 will deconstruct marriage and establish a national policy that gender is irrelevant.
Congress often destroys everything it touches. Now it is touching marriage and family. We must stop them from messing up marriage and children across America. Help block this bill. Send your faxes to the Senate urging them to stop HR 8404 from attacking marriage and overriding states' rights.
Children raised in same-sex households have that missing gender permanently replaced with a negative view of the excluded gender. Testimony after testimony exposed the deep and long-lasting impact this has on these children.
One man raised in a lesbian household shared, "When I was young, I was very aware of the assumption: two women plus one son equals f***ed-up guy. You get these very concerned liberal reporters asking 'Didn't you miss your dad? Wasn't that hard?'"
The stories below are tragic. Parents can cause not just a temporary setback but they are also such a part of the definition that children set for themselves. Parental relationships can be the very foundation of how each child defines themself and deeply color their future relationships:
I'm 28 years old. I found out my father was gay when I was 13 … but lately I feel so angry. Or maybe confused. I fear that this confusion is coloring my own relationships (I'm straight, and tend to go from one bad relationship to the next)."
"I've just turned 18 and three years ago stumbled across hundreds of incriminating files [of homosexuality] on my dad's computer. … I was an extremely happy straight A student until this point and my rather strict parents punished me for suddenly falling behind at school … which made my grades drop further. I was going to become a doctor but didn't get the grades I knew I could have. I … am in an absolute state of desperation. … [A]t home I can barely speak a sentence to my parents."
Yet on this same website where they shared this pain, adults are publicly fantasizing about discussing their homosexual conduct with their own children, children in their extended family or even other people's children at school! And some of these children are young, even less than 4 years old! And yet even the teens above were unable to deal with the burden of this information.
Our government should be reducing this kind of harm to children, not encouraging and augmenting it.
Make no mistake. The goal of this bill is to attack and abolish marriage by deconstructing it. We urgently need to stand in the gap for our nation now.

The Senate is coming back after the Thanksgiving holiday, and they are pushing to get this bill passed as fast as possible.
Raise your voice, educate your friends and support our ministry on Capitol Hill. You can support LC Action through a recurring monthly gift or a one-time donation. Act now to DOUBLE your gift through our Challenge Grant.
Mat Staver, Chairman
Liberty Counsel Action


P.S. To add your name to our petition, select here.



---
Sources:

Barwick, Heather and Katy Faust. "Brief of Amicae Curiae Heather Barwick and Katy Faust in support of Respondents." Counsel of Record: David Boyle. Obergefell v. Hodges. March 24, 2015.

Garner, Abigail. "How Can the Daughter of a Gay Father Move Past Secrets and Isolation? | Families like Mine: Children of Gay Parents Tell It like It Is." Families Like Mine, September 1, 2005. Familieslikemine.com/2005/09/01/daughter-moves-past-secrets/.

"H.R. 8404—Respect for Marriage Act." House of Representatives Committee on Rules. July 18, 2022. Rules.house.gov/bill/117/hr-8404.