Tomorrow, the U.S. House will change to Republican control. We finally have an opportunity to investigate and HOLD PEOPLE ACCOUNTABLE on a wide variety of issues. We will now have the opportunity to get our questions answered.
Over the last few years, many Americans were locked inside their homes, schools and businesses were closed, churches were deemed "nonessential," and the COVID shot mandates caused many to lose their jobs and education and decimated the military. Anthony Fauci, the NIH, the CDC and the FDA have withheld critical information while also misrepresenting relevant data. Case in point—the FDA wanted 75 years to release the Pfizer data.
f we do not hold these abusers accountable, we are putting out a welcome mat for the abuse to continue. It is critical to send faxes to the U.S. House to tell them to fully investigate and HOLD PEOPLE ACCOUNTABLE. Tell the House: "Do not let this moment go to waste!" —Mat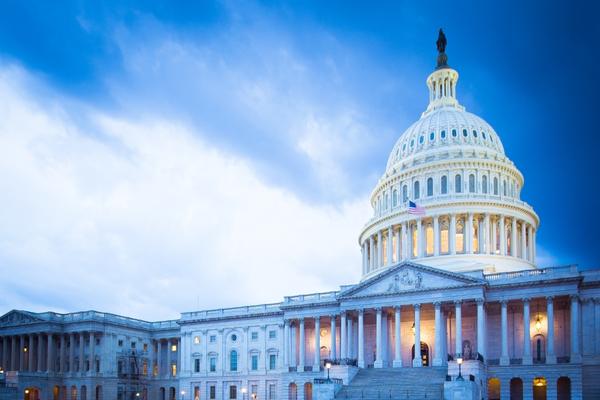 Beginning in early 2020, criminals were released while pastors were fined and jailed! Effective and safe treatments for COVID were restricted. We were lied to—then berated for believing the truth! We were told to "follow the science," but we were following the science, while Big Pharma was following the money! And the FDA and CDC were following Big Pharma.
Under Joe Biden, the U.S. has no southern border, Iran is getting closer to developing a nuclear weapon, the federal agencies have been weaponized against law-abiding citizens, and the disastrous withdrawal from Afghanistan has made America look weak.
Tomorrow, the new Republican U.S. House majority will be sworn in. Now is the time to demand answers for the lies—and the deaths of our fellow Americans who are not here to demand justice for themselves!
We cannot squander this important moment.
Our nation is facing a choice. In a few days, we can start official investigations into exposing what has been happening to our nation under Biden's watch and hold the many bad actors accountable.
The Biden administration, Centers for Disease Control and Prevention, the Food and Drug Administration and the National Institutes of Health with Dr. Fauci need investigating. Some of the areas include:
NIH funding of "gain of function" in Wuhan.

Origin of COVID and China's responsibility to pay damages.

Failed lockdown, social distancing and mask policies.

Government funding media in support of Biden's policies.

Government and Big Pharma withholding data.

Government funding of harmful protocol for hospitals.

Restrictions of effective COVID treatments and coordinated attacks on doctors and scientists who questioned the Big Pharma narrative.

Government mandates and Vaccine Passports.

The World Health Organization's push for global Vaccine Passports.

Censorship at the government's direction to social media platforms (like Facebook) of any viewpoint critical of COVID policies, Afghanistan withdrawal, Democrat candidates and much more.
And these are just a sample of the topics needing investigation. We must urge the U.S. House to investigate, ask questions, get answers and then use the power of the purse to demand justice.
+ + Accountability for COVID ...
COVID is not a new virus. The medical name for it is SARS-CoV-2, and—as its name suggests—it shares more than 70% similarity to SARS-CoV-1.
The NIH published in the Virology Journal how its own research showed that "Chloroquine [a form of hydroxychloroquine] is a potent inhibitor of SARS [SARS-CoV-1] coronavirus infection and spread."
Again, in 2013, "Scientists may have found a treatment for a deadly new [MERS] coronavirus," according to USA Today. In the same article, Dr. Fauci encouraged the immediate use of this potential treatment, which included hydroxychloroquine, on the MERS coronavirus.
"The next time someone comes into an emergency room," Fauci said in 2013, "if I were a physician in a hospital and someone were dying, rather than do nothing, you can see if these work." But as soon as we pointed this out … USA Today removed the article from the Internet.
Government agencies misrepresented the truth about COVID, the shots, and safe and effective treatments. Then Fauci pushed Remdesivir, which he knew caused kidney and liver damage. Innocent people suffered and died, and now those responsible should give an account.
Send critical faxes to the U.S. House to welcome them and urge them to "Hold People Accountable."
Our medical community has been controlled and canceled. Anyone who did not bow to the controlling political agenda was threatened with losing their medical license or board certification for nothing more than asking science-based questions and treating patients. We have seen the templated threatening letters sent to reputable physicians coming from different certification boards and coordinated at the same time—most likely by the Biden administration. There needs to be accountability.
A new year is upon us. We have extended our Challenge Grant to DOUBLE the impact of your gift today. You can also support our mission by signing up for recurring monthly donations.
We want the truth. Indeed, "the truth will set you free" (John 8:32b).
Mat Staver, Chairman
Liberty Counsel Action


P.S. You can also add your name to our petition to urge Congress to act immediately to get to the bottom of the injustice and lies.



---
Source:
Vincent, M.J., Bergeron, E., Benjannet, S. et al. Chloroquine is a potent inhibitor of SARS coronavirus infection and spread. Virology Journal 2, 69 (2005). https://doi.org/10.1186/1743-422X-2-69.