The injustice that has happened repeatedly across America in the past two years has been hard to watch. This double standard of our laws has grated on my soul. Probably yours too.
One thing is for certain, now is the time and the opportunity to turn the tables on this corruption!
What's happening on our southern border is beyond shocking. Little girls are raped, sex trafficked, and some are left hanging from trees. Fentanyl is flooding our streets and killing our youth. Gangs and criminals are pouring over the border every day. There are a number of critical investigations that absolutely must happen in 2023.
Below, I'll go over some ideas of where this new U.S. House majority can start. But the important thing is that they do start. We need to urge the new House members to immediately investigate and hold people accountable for what they have done to our nation.
Overwhelm Congress with your faxes to urge them to fully investigate and then HOLD PEOPLE ACCOUNTABLE starting immediately. —Mat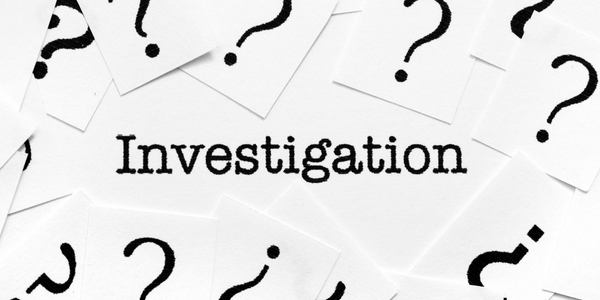 One key area that needs to be investigated is our open southern border.
According to the U.S. Customs and Border Protection, there have been 2,766,582 total "encounters" through September, including 227,547 along the southwest border in September alone.
Of those crossing in September, "77,302 were from Venezuela, Cuba, or Nicaragua, which represents 42% of unique encounters, a 245% increase over September 2021."
Drug cartels are smuggling fentanyl and killing our children. According to a press release from the Office of the U.S. Attorney for the Southern District of California, "More deadly fentanyl is being seized by border officials in San Diego and Imperial counties than at any of the nation's 300-plus ports of entry, making this federal district an epicenter for fentanyl trafficking into the United States."
"'There is no doubt we are in the middle of a fentanyl crisis at the hands of criminal enterprises, transcending our borders into the communities where we live, where we work, where we go to school,' said Special Agent in Charge Stacey Moy of the FBI's San Diego Field Office."
On just one border ranch, over 100 dead bodies have been found. One man was hung from a tree because he dared to use his cell phone. Children are sex-trafficked, and the media is silent.
We need to act now and pressure the Republican majority in the House to investigate and stop this crisis.
It's not just at our border. These problems are throughout our nation as well. What about the oil, gas and diesel crisis Biden caused in his first week in office? Before Biden, America was energy independent, and gas was cheap.
Then Joe Biden's shot mandates decimated the military. Irreplaceable service members have been forced out, sidelined and punished for refusing to violate their religious convictions over an experimental shot that is neither safe nor effective. This must end. The U.S. House must now stand up for our brave defenders of freedom and hold the abusers accountable.
There is so much more: the FBI investigating parents who attended school board meetings; the Department of Homeland Security censoring private social media posts; the January 6 Committee; the military and the VA illegally using taxpayer funds for abortion and so much more.
Even the process of the election in Arizona and other states with suspicious delays, malfunctions and so much more.
There are many attacks on the foundations of our freedom. These cannot be ignored. We need the House to act now to open investigations and block funding to those who are using our tax dollars to attack our values.
We cannot squander this important moment. Urge the U.S. House Republicans to leave no stone unturned in the investigation and then HOLD PEOPLE ACCOUNTABLE.
The Biden administration has done great damage globally as well.
Let's begin with the real story about the Bidens' connection to Communist China. Then let's investigate Biden's use of Russia to "negotiate" a "nuclear deal" with Iran on behalf of the United States.
Sadly, between Russia, Iran and North Korea, America is closer to nuclear war than at any time since the Cuban missile crisis.
And what is the endgame in Ukraine? We deserve to know the answers.
Then, we cannot forget the dreadfully embarrassing withdrawal from Afghanistan. Who gave the order to leave valuable weapons and stacks of cash for the Taliban to use against us and the Afghan people who were our allies?
It is time to HOLD THESE ABUSERS ACCOUNTABLE. Urge the U.S. House to act immediately by sending as many faxes as possible straight to their desks now.
From the beginning, LC Action has been helping you stand in the gap for our nation. We have been researching these heartbreaking stories. And from the beginning, we were willing to speak the truth—even when it was unpopular!
With your donation today, we will continue seeking the truth and saving lives. Sign up for a monthly amount or a one-time gift here.
This is a critical opportunity to shine light into darkness.
Mat Staver, Chairman
Liberty Counsel Action


P.S. You can also sign our "Hold Them Accountable" petition by selecting here.