Immediately following the overturning of Roe v. Wade, the head of the World Health Organization (WHO) criticized America, saying that "safe and legal abortion saves lives." Director-General Tedros Adhanom Ghebreyesus said abortion should be understood as "health care."
Dr. Soumya Swaminathan, WHO's chief scientist until her departure in 2022, said denying a woman access to abortion was "like denying someone a life-saving drug."
On its website, WHO states: "Lack of access to safe, timely, affordable and respectful abortion care is a critical public health and human rights issue." WHO goes on to state, "Multiple actions are needed at the legal, health system and community levels so that everyone who needs abortion care has access to it." (emphasis added)
Under the "magic words" of a "public health emergency," the WHO is seeking global authority to demand Vaccine Passports, abortion, and impose restrictions on trade, commerce and food.
We've already seen how these magic words were used to control us in America. The template has been set, and we must stop this threat to our freedom.
WHO is conducting several meetings this month, planning and strategizing how to push its agenda for control around the globe. The meetings are leading up to a vote on a new "Pandemic Treaty," which the Biden administration supports.
We need Congress to stop Biden and WHO and block this global quest for a centralized global control. We need to act NOW. —Mat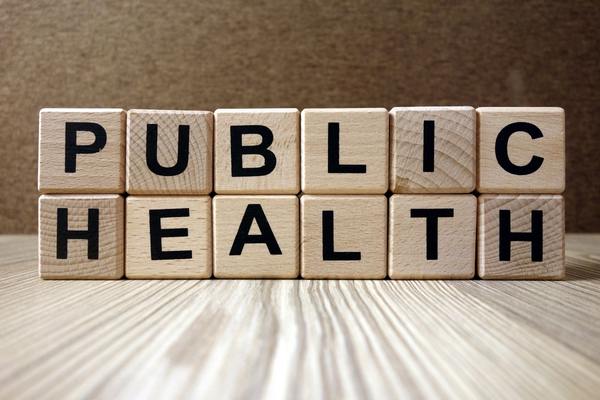 When COVID tyrants were reined in by the Constitution and our courts, they turned to the global power of WHO to continue their push for control. When the courts overturned unconstitutional lockdowns, Joe Biden immediately pushed for amendments to WHO's governing documents to increase power for global mandates with zero accountability to the people and the courts.
Proponents of this global treaty are clear about what they want to accomplish in "A New Treaty on Pandemics." Their plan to gain control through this pandemic treaty includes:
Universal medicines (unless WHO says otherwise), vaccines, abortion, transgender drugs and mutilating surgeries.

A global "right to health" (and health care).

Early detection, which sounds nice but includes tracking, tracing and quarantine of healthy people like we saw during the lockdowns.

Stronger reporting mechanisms, which have resulted in the government requiring people to report on their neighbors.

Digital technology for data collection and sharing, which includes a Vaccine Passport or a digital health record.

Reform of "international control" of "travel and travel restrictions."

A strengthened WHO at the center with increased global coordination.

Government control over supply chains and technology transfer.

Health "equity," a code word for abortion, and global "health security."

And of course, "increased financing" from you to pay for this global plan.
Remember, these are the people who support the lockdowns of travel, school, businesses and places of worship, and who threatened to shut off utilities, arrested and jailed pastors, banned home Bible studies and blocked effective, life-saving treatment.
And now they want control.
It's time to push back against WHO before it's too late. If America holds the line and we rein in our own federal government's involvement, this effort will collapse.
WHO claims that "Abortion is a common health intervention. It is safe when carried out using a method recommended by WHO." But abortion is never safe for the child.
And it is often not safe for mothers. WHO admits "7 million women per year were treated in hospital facilities for complications" from an abortion.
Under the guise of a "public health emergency," WHO would have enormous authority to control us—IF WHO and Joe Biden get their way. We must and we can stop them.
Partners like you across America undergird the mission of LC Action to make this vital work possible. Donate through our Challenge Grant to DOUBLE the impact of your gift.
We are honored to work alongside you and give you the tools and knowledge to effectively fight back.
Mat Staver, Chairman
Liberty Counsel Action


P.S. You can also add your name to our petition by selecting here.



---
Sources:
"Episode 417 - the Global Pandemic Treaty: What You Need to Know - the Corbett Report." The Corbett Report - Open Source Intelligence News, April 28, 2022. Corbettreport.com/globaltreaty/.

Voss, Maike, Clare Wenham, Mark Eccleston-Turner, Rithika Sangameshwaran, and Bianka Detering. "A New Pandemic Treaty: What the World Health Organization Needs to Do Next." LSE. The London School of Economics and Political Science, March 30, 2022. Blogs.lse.ac.uk/covid19/2022/03/30/a-new-pandemic-treaty-what-the-world-health-organization-needs-to-do-next/.

"World Health Assembly Agrees to Launch Process to Develop Historic Global Accord on Pandemic Prevention, Preparedness and Response." World Health Organization, December 1, 2021. Who.int/news/item/01-12-2021-world-health-assembly-agrees-to-launch-process-to-develop-historic-global-accord-on-pandemic-prevention-preparedness-and-response.