Remember the "House of Horrors" with Kermit Gosnell, the man who would intentionally birth viable children alive and then use scissors to snip their spinal cords to murder them after they were born alive?
An employee testified under oath that she personally witnessed Gosnell snip the necks of more than 30 babies ... and after this, he would sometimes give her the baby's foot to put into a small jar of formaldehyde.
When his "clinic" was raided, there was blood, cat urine and feces, and baby bodies everywhere. "It would rain fetuses. Fetuses and blood all over the place," testified one unlicensed clinic employee. There were up to 30 jars of babies' feet found in his clinic. And this was just the start of the evil.
This man was a serial murderer who would target babies and … he would have gotten away with these murders in about 35 states! Gosnell was never prosecuted under federal law; he was only prosecuted under state law — a law which is missing in about 35 states.
The Born-Alive Abortion Survivors Protection Act is the only thing that will stop barbarians like Gosnell. Now that the U.S. House passed the Born Alive Act, the Senate must follow suit.
Flood every Senator possible with your faxes urging that they co-sponsor this bill stopping this evil immediately! — Mat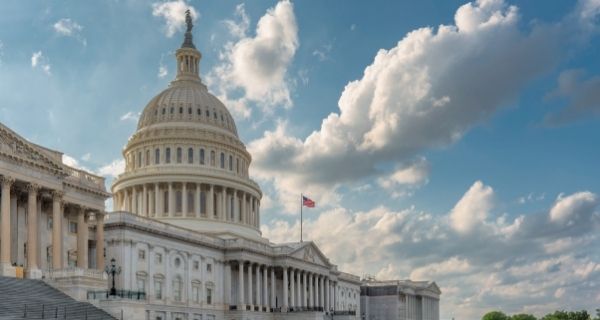 Gosnell's Women's Medical Society was a "House of Horrors" 24/7. Before leaving the office, Kermit Gosnell would sign blank prescription pads for his unlicensed and unskilled staff to give out "prescriptions" that would bring in hundreds of thousands of dollars each year. This included "Oxycontin and other controlled substances, for themselves and their friends."
Then overnight, Gosnell would do abortions on women. He saved Sundays to abort children who were far past the 24-week limit in his state. Gosnell "regularly and illegally delivered live, viable babies in the third trimester of pregnancy — and then murdered these newborns by severing their spinal cords with scissors," a grand jury concluded.
A former employee testified that a child still alive after an abortion screamed!
Another one said a baby was moving and breathing for a full 20 minutes, until an employee decided it was time to snip the child's spinal cord.
While legislators like to point out that abortionist Kermit Gosnell did go to jail, they omit the distinction between STATE and FEDERAL law. There are many states where abortionists continue to do exactly what Gosnell did — with ZERO consequences.
The senators must act now. Tell these legislators that you denounce these brutal actions. Send a message that reaches all the way into the heart of D.C. with your faxes right now.
This evil that happened under Gosnell does not end with him.
This evil happened again in D.C. when last year, the bodies of five babies appeared to be born alive and were recovered from a box destined to be burned. But nothing was ever done about it. In fact, the police and FBI colluded to destroy the evidence and prosecute those who brought it to light.
It happened with even more widespread documentation on undercover footage collected by my client revealing Planned Parenthood's heinous commerce in organs harvested from little babies in 2015.
Actually, we have documentation that this has been going on for at least 2 dozen years. We have a brochure dated 1999 where an organ procurement company published a price tag on the organs of babies!
Meanwhile, U.S. senators can now protect these children. It is past time to end this infanticide.
What has our nation come to? It is time to stop the torturing of babies and harvesting of organs before discarding their human remains as "biowaste." Urge Congress to act immediately to end this now.
Two days ago, Kamala Harris tweeted that the Born Alive Act "is yet another attempt by Republican legislators to control women's bodies." But this intentionally ignores the facts that this bill only addresses children who have already been born. This is not about the woman's body at all. It is about stopping people like Gosnell!
In a bizarre statement, Nancy Pelosi stated that "Democrats believe everyone deserves the freedom to access reproductive health services — without fear of violence, intimidation or harassment."
This is sick and disgusting! And this evil must end now!
I need your help. This fight before us is one of the most intense, raw and evil battles our ministry has ever faced.
Help us with your generous gift today.
Our Challenge Grant will DOUBLE THE IMPACT OF YOUR GIFT.
Thank you again for your prayers and your support.
Mat Staver, Chairman
Liberty Counsel Action
P.S. While the evil of killing babies and harvesting their organs has been going on for decades, now is the time to stop it. Send faxes today to urge Congress to protect these little ones. And sign our petition.
If you are able, please DOUBLE your impact with your gift today.
Share our messages with your friends.


---

Sources:
"Born Alive." Liberty Counsel Action. Accessed January 12, 2023. LCAction.org/bornalive.‌
Richard, Lawrence. "Born-Alive Act: Pelosi, Schumer Melt down after New Bill Requires Care for Babies Born during Failed Abortion." Fox News, January 12, 2023. Foxnews.com/politics/born-alive-act-pelosi-schumer-melt-down-new-bill-care-babies-born-abortion.
"Sandra." Liberty Counsel." Accessed: January 12, 2023. Lc.org/sandra.
Spiering Charlie, "58 Horrific Details from the Kermit Gosnell Trial That You Do Not Want to Read." Washington Examiner, April 18, 2013. Washingtonexaminer.com/58-horrific-details-from-the-kermit-gosnell-trial-that-you-do-not-want-to-read.
Wagner, Ann. "Born-Alive Abortion Survivors Protection Act." U.S. House, January 9, 2023. Congress.gov/bill/118th-congress/house-bill/26.
Williams, R. S. 2013. "REPORT OF THE GRAND JURY." Court of Common Pleas, First Judicial District of Pennsylvania, Criminal Trial Division. NO. 0009901-2008 Cdn.cnsnews.com/documents/Gosnell,%20Grand%20Jury%20Report.pdf
Wolfe, William. "5 Fully Formed Aborted Babies Found in DC: Confronting the Horrors of Abortion Head-On." CBN News, April 4, 2022. Cbn.com/cbnnews/2022/april/5-fully-formed-aborted-babies-found-in-dc-confronting-the-horrors-of-abortion-head-on.