In 32 states, it is legal to kill a child born alive. Only 18 states have laws against infanticide. This horror must end on our watch.
We finally have the Born-Alive Abortion Survivors Protection Act out of the U.S. House, and now it faces a battle in the Senate. It's time to press forward to protect these newborn children! These newborn babies need a hero to advocate for them. Will you be that hero?
Flood every senator possible with your faxes urging that they co-sponsor the Born Alive Act to stop this unthinkable evil immediately! — Mat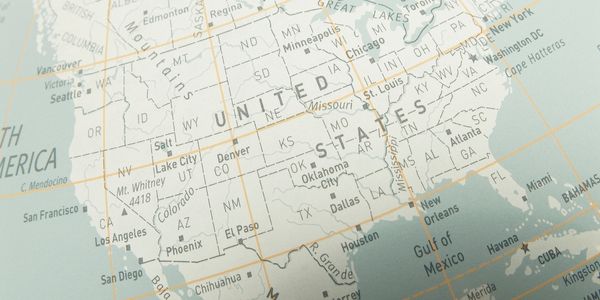 A woman the grand jury called "Sue" was more than 29 weeks pregnant (well pass the point of viability around 21-22 weeks). No problem for Kermit Gosnell, who just charged Sue 1,000 dollars more.
Once Gosnell got the money, he used pills and laminaria inserts to induce labor and then he left. After nearly 14 hours of excruciating pain, labor and delivery, Sue was mostly left alone to give birth to her baby boy. Staff member Kareema Cross later testified that this baby "was nearly the size of her own six-pound, six-ounce newborn daughter."
The baby was "breathing, though not for long" Cross said. While the mother was asleep, "the doctor just slit the neck" of the child. Gosnell put the baby in a shoebox. Cross described the baby as "so big that his feet and arms hung out over the sides" of the box. Cross "saw the baby move after his neck was cut, and after the doctor placed it in the shoebox."
Gosnell lied that it was just the "baby's reflexes." But other experts testified the baby was likely closer to 32 weeks and in intense pain as he lay alive, slowly dying in that shoebox.
Gosnell made a serious mistake. He located his office in Pennsylvania instead of California, where infanticide is accepted by the state and the attorney general.
Pennsylvania is one of only 18 states now that punishes people who kill children who are born alive. Gosnell is now serving time. But if he had murdered these babies in one of the other 32 states, he would have been able to carry on.
Now that the U.S. House passed the Born Alive Act, the Senate can put an end to this brutal infanticide.
Send an urgent message to senators to support protections for newborn babies in the Born Alive Act.
What happened to Sue was just business as usual at Gosnell's center. In fact, Gosnell would joke that Sue's baby was so big he could "walk me to the bus stop."
Gosnell often forced full labor and delivery of premature infants on ill-informed women. The women would check in during the day, make payment and take labor-inducing drugs. Gosnell would arrive late in the night. By maximizing the pain and danger for the women, he minimized the work, and cost, for himself and his staff. But when you perform late-term abortions by inducing labor, you get live, breathing, squirming babies. "Gosnell had a simple solution for the unwanted babies he delivered: he killed them."
"These killings became so routine that no one could put an exact number on them. They were considered 'standard procedure.'"
These brutal acts on children are hard to stomach. They are not limited to Gosnell. They happen every day. As difficult as this subject is, we cannot close our eyes and ears. We must stop it now.
Make your voice heard in the Senate today with an urgent fax encouraging them to protect the lives of newborn babies.
To be honest, it is shocking that we even have to fight for nutrition and medical care for newborns!
During testimony before the Senate on a prior version of this bill, Sen. John Cornyn (R-TX) repeatedly questioned the only person testifying in opposition. He asked if neglecting or killing a baby that survived abortion would be considered child abuse.
This simple question brought "ums" and "uhs" as the lawyer absolutely refused to give a direct answer to his question. Let me help him out. "Yes, What's happening to these precious children is child abuse and murder!"
AND THEY ARE GETTING AWAY WITH IT.
This is where you come in. It is urgent to let our senators know that a child still has worth, no matter where they are born.
Horrific evil is being protected by those in power. In the House, one Democrat voted yes to join Republicans and another voted present to pass the Born Alive Act. We urgently need a flood of voices to bring the senators to their senses. Your faxes will go directly to their offices, and, by law, they must be recorded and treated as official correspondence on this issue.
Get this critical message to every senator possible to protect these little ones through our fax messaging.
Every time you donate to Liberty Counsel Action, you help us spread the message of the reality of this evil happening across America — and that is the first step to stopping it.
Please consider a monthly donation to our organization or even a one-time gift to help us do more. Thank you for your prayers and support in this life-and-death battle.
Mat Staver, Chairman
Liberty Counsel Action
P.S. Help us end this evil of infanticide. I need your help to protect these newborns. Send faxes today to urge Congress to immediately protect these newborn babies. You can sign our petition too.
Then help us spread the word by sharing our messages with your friends.


---

Source:
Williams, R. S. 2013. "REPORT OF THE GRAND JURY." Court of Common Pleas, First Judicial District of Pennsylvania, Criminal Trial Division. NO. 0009901-2008. Cdn.cnsnews.com/documents/Gosnell,%20Grand%20Jury%20Report.pdf.