Joe Biden is planning to make the World Health Organization (WHO) the head of a global governing body. Newly proposed amendments to WHO's International Health Regulations (IHR) are much more extreme than previous versions. This is a One-World Government's dream … and a nightmare to all freedom-loving Americans. These amendments will give unfettered power to an organization already under a cloud of suspicion with a disturbing history. And then it would breed an unthinkable level of corruption and control.
I'll share below why it is so crucial to block this now. WHO has been meeting, and with the support of Joe Biden, WHO is barreling toward its goal of passing these amendments at its annual meeting. Send your faxes now to members of Congress to stop Joe Biden from giving the WHO control of America. — Mat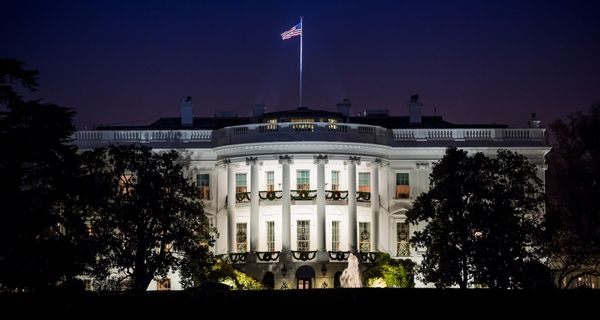 The WHO amendments expressly removed the facade of protecting your rights and freedoms.
These amendments strike out and remove the requirement that WHO will maintain "respect for dignity, human rights and fundamental freedoms of people."
Instead, WHO will use critical race theory to judge who gets medications … and who doesn't! These proposed amendments specifically implement actions "based on the principles of equity, inclusivity, coherence and in accordance with their common but differentiated responsibilities of the States Parties, taking into consideration their social and economic development."
This means that WHO will judge rich nations as less deserving of medication and poor nations as more deserving. And you can bet that America will be standing at the back of that line for any medical care.
This gets even more concerning when you realize that other parts of these amendments give WHO complete and total power over ALL treatments, medications and shots—and even over all of the ingredients to make them!
Remember, these amendments change WHO from an advisory body to a global body with binding legal authority of the nations. And this authority includes control of food, commerce, medicine and more.
In one fell swoop, Biden is seeking to hand over our medical system and commercial trade to a global system under the authority of one person — the WHO director-general.
It's time to push back against WHO before it's too late. If America holds the line and reins in the federal government's involvement, this effort will collapse. Send your urgent faxes to Congress to oppose this WHO treaty. The U.S. House has the power to investigate and defund WHO.
In addition to punishing certain countries based on wealth, race or ethnicity, WHO will be gearing up to run a worldwide surveillance program!
These new amendments state that those bound by them "shall be accessible at all times for communications with the WHO … disseminating information to, and consolidating input from, relevant sectors … including those responsible for surveillance and reporting, points of entry, public health services, clinics and hospitals and other government departments." (emphasis added)
Imagine having WHO operating at all our ports of entry — including cruise ports and airline terminals. Big brother just got a whole lot bigger!
When you give this level of information and power to one centralized source, any reason could be the basis for punishment. For example, if WHO were in control when Florida opened its schools in the fall of 2020, WHO could take punitive action against the state and America as a whole.
But it doesn't even stop there. The proposed Article 13A gives WHO's director-general control over the means of production through an "allocation plan for health products," which can control America's use of any medication. Do we want to beg WHO to be able to get ivermectin or any other medication? It was hard enough without a global cop.
We cannot allow these proposed amendments to pass.
This shocking level of control and power must be STOPPED. We need to act NOW to urge Congress to stop Joe Biden and WHO.
These amendments were released quietly with no fanfare, and there is no publication date for the proposed changes. Only in context can we know that they were released after the 2022 U.S. election. Even for people who were following this story, these changes flew under the radar for quite some time.
It is clear that Joe Biden does not want Congress or you to know about these changes, let alone have a say in it before it is too late.
With these amendments, the United States has a specific, limited window to back out — within 18 months from passage. Then we would be forced to comply even if we have a new president by then. But we must stop them from passing. WHO only needs a majority vote of the nations. Without America's support, these amendments will die, but with America on board, they have a very strong chance of passing.
This is a coordinated attack by Biden. Our team is frantically working to counter these threats. Partners like you undergird the mission of LC Action to make our vital work possible. Donate today to help stop this radical globalization.
Blessings,
Mat Staver, Chairman
Liberty Counsel Action
P.S. WHO cannot have the power to control our future and erase freedom in America. Send your faxes demanding Congress do everything in its power to stop WHO. And sign the petition.
I also invite you to share this message to likeminded friends who want to see freedom preserved in America.
Support Liberty Counsel Action with a donation today.


---

Sources:
"Article-By-Article Compilation of Proposed Amendments to the International Health Regulations (2005) Submitted in Accordance with Decision WHA75(9) (2022)." World Health Organization. n.d. Apps.who.int/gb/wgihr/pdf_files/wgihr1/WGIHR_Compilation-en.pdf.
‌ "HEALTH REGULATIONS THIRD EDITION - 2005." Updated 016. Apps.who.int/iris/rest/bitstreams/1031116/retrieve.
"Ten threats to global health in 2019." World Health Organization, January 2019. Archive.is/b6490.
"WHO Committee Meets To Push Vaccine Passports and More." Liberty Counsel, January 10, 2023. Lc.org/newsroom/details/011023-who-committee-meets-to-push-vaccine-passports-and-more-1.