Texas and Oklahoma filed a lawsuit against the U.S. Department of Health and Human Services (HHS) "to remove an illegal regulation from federal law that cedes our sovereignty to the World Health Organization" (WHO).
Under federal law, the HHS was "granted certain police powers to respond to public health emergencies," but on his last day in office, Barack Obama finalized a rule to shift that power from the HHS to the WHO. This is what granted the WHO the level of control that we saw during COVID.
In a press release, Texas Attorney General Ken Paxton said:
This ability to arbitrarily define when the federal government can exert authority over the United States represents a serious threat to our Constitutional order and system of federalism. The continued existence of this regulation is even more disconcerting when considering the WHO's reliance and close ties to our geopolitical enemy, China, which was on full display during the Covid-19 pandemic.
I applaud Texas and Oklahoma for this lawsuit, but if the WHO's new amendments that Joe Biden is pushing are passed, the WHO will have absolute authority over America.
This threat is real, and China is right in the middle of it.
We must stop the WHO and the Biden agenda. Members of Congress must hear from you! Demand that Congress STOP Joe Biden's push to put America under the WHO. Even if you have responded, please respond again until Congress wakes up and does its job. — Mat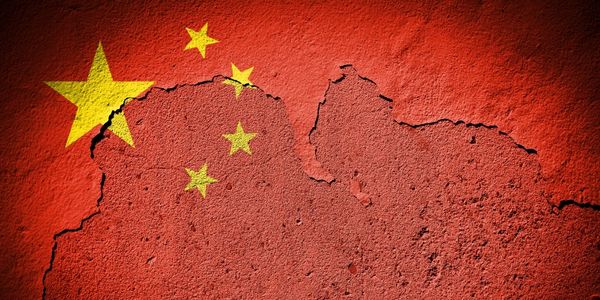 Without hyperbole (reality is more shocking than fiction these days), this is a national emergency to stop the WHO's power grab. The proposed changes to the WHO's governing documents are a credible threat to your freedom. Some might think that our Constitution will protect our freedom and that this power grab could never happen in America.
Don't be so sure.
Others think that this will have to go through two-thirds of the Senate because it is a treaty. I agree that is logical and how the Constitution works. But there is precedent that Biden is using to bypass the Senate.
George W. Bush unilaterally signed America on to the WHO's International Health Regulations (IHR) in 2015 under the guise that Congress approved the U.S. as a member of the WHO going back to 1949.
And Barack Obama signed America on to the Paris Agreement, telling the American people it was just an "agreement" and not a "treaty." He said he had the authority because George H.W. Bush had Congress approved a U.N. "climate change" treaty 22 years earlier. Now, the U.N. website clearly refers to the Paris Agreement as a "treaty" that is binding on the nations under international law. The U.S. is specifically listed as one of those nations.
President Trump pulled America out of the Paris Agreement, but on day one, Joe Biden put America back under the thumb of the U.N. treaty.
The new WHO documents will change the WHO from an advisory body to a legally binding authority capable of controlling every aspect of our lives.
This is outrageous. We must STOP THE WHO TAKEOVER OF OUR FREEDOM. Send your urgent faxes to demand members of Congress do everything in their power to protect American sovereignty and that of other nations.
Below are just a few of the ways these amendments will impact our world:
CHANGES FROM ADVISORY TO MANDATORY: The WHO's proclamations would be legally binding (Article 1 and Article 42).
GOVERNS POTENTIAL RATHER THAN ACTUAL EMERGENCIES: The WHO will have authority over anything that has a "potential to impact public health" (Article 2).
REMOVES DIGNITY, HUMAN RIGHTS, AND FREEDOMS: The new documents remove "respect for dignity, human rights and fundamental freedoms of people." You get the picture (Article 3).
FORCES MANDATORY MEDICAL TREATMENTS: The WHO will be able to require medical examinations, treatment, proof of prophylaxis, vaccines, contact tracing, and quarantine (Article 18).
REQUIRES GLOBAL HEALTH CERTIFICATES: The WHO will be able to require global health certificates in digital or paper format, including test, vaccine, prophylaxis, and recovery certificates, passenger locator forms and a traveler's health declaration (Articles 18, 23, 24, 27, 28, 31, 35, 36 and 44 and Annexes 6 and 8).
Dr. Li-Meng Yan was a part of the WHO. There, she was the lone voice promoting the now-legitimized idea that COVID-19 originated in a lab. She just gave a chilling warning about China's involvement in the WHO.

"Especially in the COVID-19 Emerging Infections Diseases area it [the WHO] was deeply corrupted, manipulated by the Chinese Communist Party," said Dr. Yan. "I have to expose all the truth by myself, because all the WHO experts working with me choose to help China to promote Chinese government propaganda on the nature origin."
For speaking the truth, Dr. Li-Meng Yan was forced to flee China. Her position was filled by Communist Party sympathizers!
The WHO is Marxist and sympathizes with Communist China. And now WHO wants to control America without firing one shot. They will be successful if we are silent. We must wake up Congress to act now! Send your faxes to members of Congress to oppose the WHO takeover.
We are on the front lines fighting on Capitol Hill to defend your freedom. Partner with us today. You can DOUBLE THE IMPACT of your support through our Challenge Grant today.
Mat Staver, Chairman
Liberty Counsel Action
P.S. Also, sign our petition to demand Congress STOP Biden's one-world-order plans!


---

Sources:
"Article-By-Article Compilation of Proposed Amendments to the International Health Regulations (2005) Submitted in Accordance with Decision WHA75(9) (2022)." World Health Organization. n.d. Apps.who.int/gb/wgihr/pdf_files/wgihr1/WGIHR_Compilation-en.pdf.
Kochi, Sudiksha. "Fact Check: False Claim about Biden, Who and U.S. Sovereignty." USA Today, May 26, 2022. Usatoday.com/story/news/factcheck/2022/05/25/fact-check-world-health-organization-has-no-authority-u-s/9840330002/.
"Paxton Sues Biden's Depart­ment of Health and Human Services to Prevent the WHO from Exerting Alarming Author­ity Over the Unit­ed States." Ken Paxton: Attorney General of Texas, January 18, 2023. Texasattorneygeneral.gov/news/releases/paxton-sues-bidens-department-health-and-human-services-prevent-who-exerting-alarming-authority-over.
Smith, Addison. ".@DrLiMengYAN1 Tells Me the World Health Organization, Which Biden Has Reportedly Been Seeking to Delegate U.S. Pandemic Policy to, Is 'Deeply Corrupted' by the CCP."[Many W.H.O. Experts] Chose to Help China to Promote the Chinese Government's [Covid-19] Propaganda." Pic.twitter.com/2nud20heeh." Twitter, February 28, 2023. Twitter.com/AddisonSmithOAN/status/1630588498054094848.
"Zero draft of the WHO CA+ for the consideration of the Intergovernmental Negotiating Body at its fourth meeting WHO convention, agreement or other international instrument on pandemic prevention, preparedness and response." Fourth Meeting of the Intergovernmental Negotiating body to draft and negotiate a WHO Convention. February 1, 2023. Apps.who.int/gb/inb/pdf_files/inb4/A_INB4_3-en.pdf.