In just five days, a cabal of globalists clamoring for worldwide dominance will convene intending to enthrone the World Health Organization (WHO) as king. Part of the agenda includes universal health care, with America picking up the tab!
Joe Biden is pushing to give the WHO extraordinary power over medical care and the supply chain, including manufacturing, shipping, distribution, and delivery of anything related to health care. The WHO will be able to restrict medications or require them, including a long list of vaccines.
If the WHO decides that the lack of universal health care has the "potential to impact public health," the WHO can mandate this socialism — and like the failed centralized government medical models in Canada or Great Britain — it will fail again, only this time you will be forced to pay for it.
Some heads of state like the idea of the WHO being in charge so it can require their nation to get in line. Biden can use the WHO to get around our pesky Constitution. If Congress does not force Biden to stand down, this will move forward. U.S. support is critical to passage. If these amendments pass, America will have surrendered to a global Marxist dictator, without even putting up a fight. We have very little time to stop this tyranny.
Send URGENT FAXES to Congress to demand they stop Biden from handing over American sovereignty to WHO. — Mat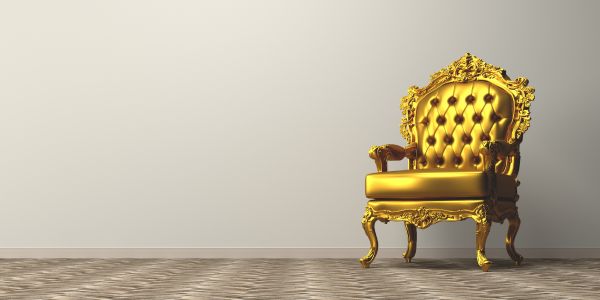 In just five days, the WHO will have its biggest meeting of the year. The goal is to pass a new Pandemic Treaty along with many amendments to the International Health Regulations (IHR).
The WHO agenda includes a universal "right to health" by forcing nations like America to pay. The WHO's definition of health includes: "The enjoyment of the highest attainable standard of health, defined as a state of complete physical, mental and social well-being, is one of the fundamental rights of every human."
Universal health care has utterly failed in Canada and Great Britain. "Medical tourism" developed because people in those nations often must travel to other countries to get proper health care. If you have a herniated disc, the average time to get it diagnosed can take up to a year or more — not counting surgery.
Centralized government health care leads to shortages, rising costs, decreased service, long waits, and rationing. Universal health care has been proven to be a broken system, but WHO would expand this globally — IF these amendments pass. And WHO only needs a simple majority of the members nations to agree. The U.S. vote is critical to the outcome.
Members of Congress must stop Joe Biden.
Yesterday, the WHO's meeting entitled "Decision on Sustainable financing, feasibility of a replenishment mechanism" is a fancy way to say that the WHO wants to force you to pay.
WHO is using these amendments to set itself up as "the directing and coordinating authority on global health, and the leader of multilateral cooperation in global health governance." (emphasis added)
If WHO believes the "activities within [a nation state's] jurisdiction or control do not cause damage to their peoples and other countries," then WHO will allow that nation to carry on. But if WHO concludes that the actions of a nation cause "damage to their peoples and other countries," WHO will assert authority over that nation.
This broad language would give WHO authority over anything, from families with more than a certain number of children to unvaccinated people, to the number of or kinds of cars you own or how many miles you drive, to abortion access and much more.
And, of course, the WHO has something to say about "gender equality," "diversity" and racism — Diversity, Equity and Inclusion (DEI).
Rather than focusing on having the most qualified person lead, WHO will focus on "equal participation and leadership of men and women in decision-making with a particular focus on gender equality, taking into account the specific needs of all women and girls, using a country-driven, gender responsive/transformative, participatory and fully transparent approach."
And in case you didn't already figure it out, that means abortion everywhere. This includes affirmative action, reverse discrimination, and much more.
WHO will pick winners and losers out of the different world religions and provide more medical care based on the religion of the patient. It states: "Nationally determined and prioritized actions, including support, will take into account communities and persons in vulnerable situations, places and ecosystems. Indigenous peoples, persons belonging to national or ethnic, religious or linguistic minorities, refugees, migrants, asylum seekers, stateless persons, persons in humanitarian settings and fragile contexts, marginalized communities, older people, persons with disabilities, persons with health conditions."
So, if you need medical treatment, this opens the door for WHO to ask your religion and then decide if you are worthy of treatment!
The WHO's agenda is antithetical to our freedom.
Our team is working hard to counter these threats. We are meeting with members of Congress to sound the alarm. Partners like you undergird the mission of LC Action to make our vital work possible. Donate today through our Challenge Grant to DOUBLE the impact of your gift.

Mat Staver, Chairman
Liberty Counsel Action

P.S. Don't forget to also sign our petition.


---

Sources:
"Informal List of Intergovernmental Meetings." World Health Organization. Accessed May 14, 2023. Apps.who.int. Apps.who.int/gb/gov/en/intergovernmental-meeting_en.html.
"Provisional Agenda of the Seventy-Sixth World Health Assembly." World Health Organization. Accessed May 14, 2023. Apps.who.int/gb/ebwha/pdf_files/EB152/B152_41-en.pdf.
Roguski, James. "Don't Fall For The Decoy." Substack, February 3, 2023. Jamesroguski.substack.com/p/dont-fall-for-the-decoy.
"Zero draft of the WHO CA+ for the consideration of the Intergovernmental Negotiating Body at its fourth meeting WHO convention, agreement or other international instrument on pandemic prevention, preparedness and response." Fourth Meeting of the Intergovernmental Negotiating body to draft and negotiate a WHO Convention. February 1, 2023. Apps.who.int/gb/inb/pdf_files/inb4/A_INB4_3-en.pdf