Donald Trump warned us against the World Health Organization (WHO) and started pulling America out of this foreign cabal. However, Joe Biden dumped America right back in to this foreign group, and now we are facing much greater fallout and a severe attack on American freedoms and sovereignty.
Biden wants to give global sovereignty to WHO. After enduring and fighting the tyranny of the past three-plus years, now imagine if WHO was in charge and that any legal challenges to the constant attacks on our freedoms would have to be brought in an international court headquartered in The Hague!
The amendments and document before the WHO give it unfettered control over everything from travel restrictions to mail packages, food, medicines, and even what supplies you can get in an "emergency," or under the potential of an emergency … or under what these global radicals think could become an emergency.
You can bet WHO does not consider places of worship to be "essential."
This level of control — over daily activities and necessary supplies to sustain life — should not even rest with our own government, let alone an unelected, foreign enforcement body! It is time to pull out the stops and fight to restore independence and freedom. The U.S. House has a bill that will stop this power grab dead in its tracks. HR 79 will withdraw the United States from the WHO and will stop all funding going to this corrupt, Marxist, one world government wannabe. Act NOW to stop this attack on freedom worldwide. — Mat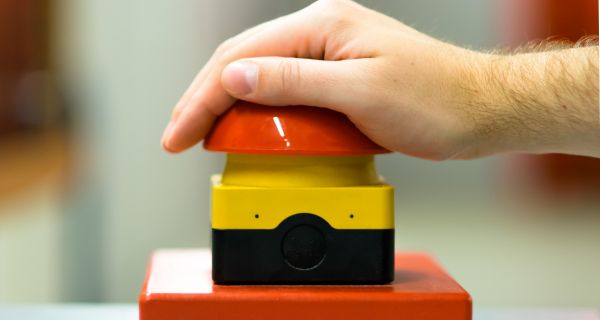 These proposed documents can give the WHO unfettered power to punish and cripple any nation that does not instantly agree to whatever demands the WHO makes. The WHO could send "COVID Marshals" into a nation with complete power, even over that nation's objection. WHO could even send nongovernmental groups, like those run by George Soros or Bill Gates. This new authority will not only include "health emergencies" but also "climate change" and much more.
There is no time to waste. On May 21-30, 2023, the 76th World Health Assembly will convene in Geneva, Switzerland, to cast a whole long list of votes.
Congress needs to hear from you, demanding our nation end this relationship with the WHO. Make your voice heard loud and clear on Capitol Hill today. STOP THE U.N. TAKEOVER OF THE USA by sending your urgent faxes to demand members of Congress do everything in their power to protect American sovereignty.
Biden's team is urging all of these nations to give WHO authority over what is "essential" in the supply chain, thus empowering WHO to decide what is "essential." WHO could declare your employment or medical treatment as "nonessential."
WHO has close ties to Communist China, and Bill Gates is WHO's largest private funder. Under a WHO regime, churches will be deemed "nonessential." In America, pastors faced jail, and churches were fined for having worship. We won two major cases at the Supreme Court to stop these unconstitutional restrictions. Under Biden's plan, we would have to plead our case in an international court located at The Hague in The Netherlands.
Americans were kicked off of flights and banned from flying over mask mandates, which a judge ruled unconstitutional. Biden does not like the judicial system knocking down his mandates, so now he wants to give WHO global authority and force us to fight these restrictions in international court.
This agreement gives WHO control "regarding persons, baggage, cargo, containers, conveyances, goods and/or postal parcels."
Remember how, under Biden, WHO is pushing to have your COVID test results "digitally documented via an electronic certificate." The WHO has already launched its global Vaccine Passport to digitize your PCR test results, vaccine status and private medical information so it can be shared "globally" and used to limit "domestic and cross-border purpose." In other words, without the Vaccine Passport, you will not be able to travel, work, shop, dine, or be in a public place. These votes, starting Sunday, could give WHO the power to deny any travel in or out of a nation that does not mandate Vaccine Passports for all of its citizens!
It's time to push back against WHO before it's too late. The initial voting starts May 21 and continues until May 30. Send your urgent faxes to members of Congress to oppose giving American sovereignty to WHO.
Our team works weekends and long hours to encourage key people in Washington, D.C. This week, our staff is meeting with members of Congress to inform them of the WHO amendments. There is still much work to do.
We want to keep you updated on the fast-paced events happening in Washington, D.C., so that you can make your voice heard on key issues like the one before us now.
We hope you will join us by giving your best gift to strengthen our voice against tyranny and support our mission by signing up for recurring monthly donations to help end this bloody chapter of abortion now.
Life and liberty depend on our actions now.

Mat Staver, Chairman
Liberty Counsel Action

P.S. Don't forget to also sign our petition.


---

Sources:
"Biden's Amendments Hand U.S. Sovereignty to the WHO." Liberty Counsel, May 12, 2022. Lc.org/newsroom/details/051222-bidens-amendments-hand-us-sovereignty-to-the-who.
"World Health Assembly Agrees to Launch Process to Develop Historic Global Accord on Pandemic Prevention, Preparedness and Response." World Health Organization, December 1, 2021. Who.int/news/item/01-12-2021-world-health-assembly-agrees-to-launch-process-to-develop-historic-global-accord-on-pandemic-prevention-preparedness-and-response.