Yesterday, all of the world's top globalists started meeting together for the World Health Assembly for this year's annual votes. And depending on what is proposed and what is voted forward this week, all of the freedom-ending, life-killing mandates that America experienced during the last two years — could get much worse.
Instead of runaway governors and mayors, Joe Biden wants to expand this authority and place it in the hands of the United Nations' World Health Organization (WHO), which has a shocking track record and immunity from any lawsuit!
WHO will hold an important vote during its annual meeting in Geneva, Switzerland, on May 21-30. If passed, the WHO will have unilateral authority to declare a pandemic — even over the objections of a nation, dictate how it will be addressed, and expand the control of this foreign body over 194 nations.
No one should wield this much power … especially considering the shocking ties of WHO to communism and terrorism! I'll explain more below. The U.S. House has a bill that will stop this power grab dead in its tracks. HR 79 will withdraw the United States from the WHO and will stop all funding. We must demand members of Congress stop Biden from giving American sovereignty to WHO! — Mat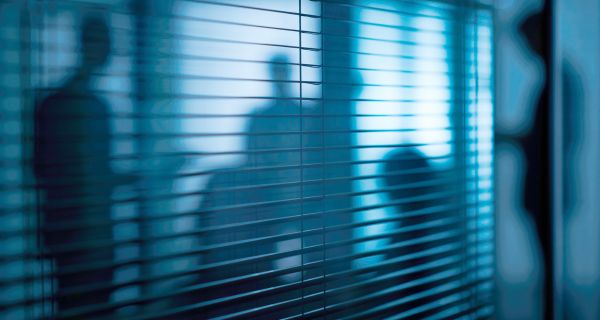 Globalist Bill Gates wants to force everyone on the planet to be "vaccinated," not just with COVID shots but with an array of additional injections. And other socialists and globalists back this scheme because they want centralized control of health regulations. They want nothing short of world domination.
While we decried the COVID lockdowns, people like Klaus Schwab of the World Economic Forum (WEF) and rogue billionaire Bill Gates saw the lockdowns as a good thing. Leaders of the WEF cheered the lockdowns' reduction of carbon emissions as the elderly in nursing homes were neglected and abused and family members helplessly watched them die alone.
The bottom line is that the COVID pandemic has been used as an excuse for global governance. Over the past two years, globalists have made incredible gains. They are not about to quit now. Nor must we think the battle is over. It is not.
What is dangerous is that this agreement allows WHO to target any pockets of freedom with radical attacks. When Florida, Texas, and South Dakota led on freedom, they were allowed to do so with few national or even international consequences.
But that is about to change, if the WHO gets its way.
These documents give the WHO the power to shut down travel even between states. WHO can drag resisters into an international court and even pressure other officials to impose travel bans and other restrictions. The WHO amendments expressly removed the facade of protecting your rights and freedoms.
They can strike out and remove the requirement that WHO will maintain "respect for dignity, human rights and fundamental freedoms of people."
Instead, WHO will use critical race theory to judge who gets medications … and who doesn't! These proposed amendments specifically implement actions "based on the principles of equity, inclusivity, coherence and in accordance with their common but differentiated responsibilities of the States Parties, taking into consideration their social and economic development."
This means that WHO will judge rich nations as less deserving of medication and poor nations as more deserving. And you can bet that America will be standing at the back of that line for any medical care.
This gets even more concerning when you realize that other parts of these amendments give WHO complete and total power over ALL treatments, medications, and shots — and even over all of the ingredients to make them!
Remember, these documents can change WHO from an advisory body to a global body with binding legal authority of the nations. And this authority includes control of food, commerce, medicine, and more.
In one fell swoop, Biden is seeking to hand over our medical system and commercial trade to a global system under the authority of one person — the WHO director-general.
U.S. Ambassador Pamela Hamamoto is Joe Biden's lead "Pandemic Negotiator" to the WHO, and she is also the co-founder of "International Gender Champions." This group is so radical it pushes affirmative action hiring for the gender-confused on nuclear weapons, international negotiations, and national security. Instead of the gender-confused in the Biden administration stealing high-end luggage, now we can give them access to our nuclear launch codes.
No wonder Joe Biden kept Hamamoto as his choice to put America under WHO. Hamamoto is clear about her vision for the future of WHO. This pandemic accord is not about "just protecting populations from pandemics—but also from illness, death, and disrupted access to essential health care services during pandemics, including sexual and reproductive health services," she wrote on February 27.
Indeed, this is about asserting total control over our lives under the magic words "public health." This includes vaccines, medical treatment, abortion, mutilating surgeries and puberty blockers for minors, gun control, "climate change" restrictions, land use, food, water, transportation, and much more.
Flood Congress with as many faxes as possible to oppose and defund this disturbing power grab and stop the Biden administration.
Liberty Counsel Action has been on the front lines helping you fight tyranny for YEARS. We can have a huge impact when we come together and push back!
We hope you will partner with us by giving your best gift to strengthen our voice against tyranny and support our mission by signing up for recurring monthly donations to roll back tyranny now.
Let it not be on our watch that freedom is erased.

Mat Staver, Chairman
Liberty Counsel Action

P.S. Send urgent faxes to members of Congress to do everything in their power to stop Biden from giving American sovereignty to WHO!
P.P.S. Please consider partnering with us, and our Challenge Grant will DOUBLE the impact of your gift today. Then forward this email to your friends and sign our petition.


---

Sources:
"Biden's Amendments Hand U.S. Sovereignty to the WHO." Liberty Counsel, May 12, 2022. Lc.org/newsroom/details/051222-bidens-amendments-hand-us-sovereignty-to-the-who.
"Statement by Ambassador Hamamoto Who Fourth Meeting of the INB - United States Department of State." U.S. Department of State, February 27, 2023. State.gov/statement-by-ambassador-hamamoto-who-fourth-meeting-of-the-inb/.
"What Is the World Health Assembly and Why Is It Important?" World Economic Forum. Accessed May 19, 2023. Weforum.org/agenda/2023/05/world-health-assembly-who-healthcare-what-it-is-and-importance/.
"World Health Assembly Agrees to Launch Process to Develop Historic Global Accord on Pandemic Prevention, Preparedness and Response." World Health Organization, December 1, 2021. Who.int/news/item/01-12-2021-world-health-assembly-agrees-to-launch-process-to-develop-historic-global-accord-on-pandemic-prevention-preparedness-and-response.