Yesterday, the Food and Drug Administration approved the release of a new reformulation of the COVID shots. This will be the first time it is released since the emergency declaration ended.
Already, experts are warning against this new formulation of COVID shots. "There's essentially no evidence for it," said Joseph Ladapo, M.D., Ph.D., Florida's Surgeon General. "There's been no clinical trials done in human beings showing it benefits people. There's been no trial showing that it is a safe product for people."
Dr. Ladapo was joined by Gov. Ron DeSantis cautioning people against blindly taking these new shots.
Our legislators and governors urgently need to protect our medical freedom. There is no time to waste before the global launch of Vaccine Passports for these new shots is breathing down our necks, followed by medicine and critical supply regulation and control.
The World Health Organization (WHO) is racing to gain global authority to impose Vaccine Passports and exert its control of every aspect of our lives.
Act now to send a fax to key legislators to demand an end to our taxpayer funding to the WHO to destroy our protection, privacy, and freedom for our medical decisions. — Mat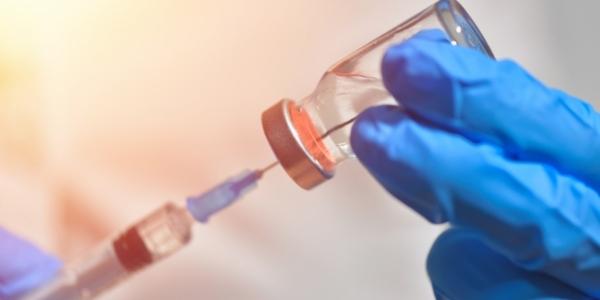 Four months after the COVID shot was released in America — and forced on our military, nurses, contractors, countless other employees, and students — now, an explosive contract has been revealed. The WHO, Big Pharma, and every government that signed distribution agreements knew the truth but they lied. An unredacted version of the purchase agreement between the Republic of South Africa and Pfizer in March 2021, stated in section 5.5:
"Purchaser [South Africa] acknowledges that the Vaccine and materials … are being rapidly developed due to the emergency circumstances of the COVID-19 pandemic and will continue to be studied after provision of the Vaccine to Purchaser under this Agreement. Purchaser further acknowledges that the long-term effects and efficacy of the Vaccine are not currently known and that there may be adverse effects of the Vaccine that are not currently known." (emphasis added)
It is very likely that this is the same language our own government and many all over the world signed ... yet the WHO, the CDC and Fauci lied, stating that the COVID shots were "safe and effective."
That was a lie designed to inject as many people as possible with this experimental serum. And it is the perfect example of why we can NEVER allow a global, one world government — with even more opportunities for control and corruption — to make our health decisions.
The people pushing for this tyranny are the same ones running this global plan at the WHO. Since COVID, we have witnessed unprecedented tyranny and corruption. But this is nothing compared to what a centralized foreign government would roll out!
Flood Congress with as many faxes as possible to oppose and defund the WHO and stop the Biden administration.
I have repeatedly warned that the rush to bypass the typical five-year testing phase opens the door to a high risk of adverse injuries. Each week that goes by, more of the problems that we warned about are, unfortunately, proving true. Under court order, the FDA released a "LIST OF ADVERSE EVENTS OF SPECIAL INTEREST."
This is a nine-page, single-spaced list from Pfizer provided to the FDA in the appendix. This includes 1,291 adverse reactions under the title "Cumulative Analysis of Post-authorization Adverse Event Reports."
The report begins:
"1p36 deletion syndrome;2-Hydroxyglutaric aciduria;5'nucleotidase increased; Acoustic neuritis; Acquired C1 inhibitor deficiency; Acquired epidermolysis bullosa; Acquired epileptic aphasia; Acute cutaneous lupus erythematosus; Acute disseminated encephalomyelitis; Acute encephalitis with refractory, repetitive partial seizures; Acute febrile neutrophilic dermatosis…" — and the list keeps going for nine pages!
Knowing all this, the FDA is approving new, untested shots! This insanity must stop! Send your faxes to state and national leaders to demand they block the WHO and protect our freedom!
The first adverse reaction listed (1p36 deletion syndrome) is horrific! This condition is described as follows:
"[A] chromosome disorder that typically causes severe intellectual disability. Most affected individuals do not speak, or speak only a few words. They may have temper tantrums, bite themselves, or exhibit other behavior problems … seizures occur in more than half of individuals with this disorder. Affected individuals usually have weak muscle tone (hypotonia) and swallowing difficulties (dysphagia)," the National Institutes of Health writes.
But this "adverse event" is only one of 1,291 listed in conjunction with the COVID shots. And the FDA knew this all along. Yet it continued to push the lie that the shots were "safe and effective."
We are still dealing with many Americans who are facing the fallout from their choice to refuse these shots. And we are working with many others facing disability or the death of a family member after these injections. This battle is far from over! At least, we can fight them on American soil. But if the WHO gains global authority, the fight will be in foreign territory.
This is a serious threat to our freedom. Demand that our state and federal lawmakers protect our freedom. STOP THE WHO FROM ENFORCING INTERNATIONAL VACCINE PASSPORTS AND MEDICAL CONTROL OVER YOUR FREEDOMS. Send your faxes today.
LC Action is one of the few organizations that is standing against Vaccine Passports and global mandates from the WHO. We rely completely on your support to find the truth and hold groups like this accountable. We are fighting against mandatory vaccines and for free speech and much more.
DOUBLE the impact of your gift through our Challenge Grant. Support Liberty Counsel Action by selecting here or the button below.

Sincerely,
Mat Staver, Chairman
Liberty Counsel Action

P.S. Our Challenge Grant will effectively DOUBLE the impact of your donations! Select here to equip our staff to fight this battle for free and fair medical choices.
P.P.S. Send faxes to key leaders demanding they do not mandate a vaccine. And sign our petition to these leaders to be delivered at critical moments in this fight against mandatory vaccinations.


---

Sources:
"Chromosome 1p36 Deletion Syndrome | Genetic and Rare Diseases Information Center (GARD) – an NCATS Program." National Institutes of Health: National Center for Advancing Translational Sciences. Updated April 18, 2016. Rarediseases.info.nih.gov/diseases/6082/chromosome-1p36-deletion-syndrome.
"CUMULATIVE ANALYSIS of POST-AUTHORIZATION ADVERSE EVENT REPORTS of PF-07302048 (BNT162B2) RECEIVED through 28-FEB-2021." 2021. Pfizer: Worldwide Safety. Approved April 30, 2021. Phmpt.org/wp-content/uploads/2021/11/5.3.6-postmarketing-experience.pdf.
Stieber, Zachary. "FDA Authorizes New COVID-19 Vaccines in Bid to Counter Waning Effectiveness." The Epoch Times, September 11, 2023. Theepochtimes.com/article/fda-authorizes-new-covid-19-vaccines-in-bid-to-counter-waning-effectiveness-5487196.
Kelly, Amy. "Secret Pfizer-SA Contract Reveals Govt Knew Efficacy, Side Effects Unknown When Pfizer Launched its COVID Vaccine." DailyClout, September 7, 2023. Dailyclout.io/secret-pfizer-sa-contract-reveals/.
Melville, Shawn Paul. "BREAKING: Stunning 'Adverse Events Data' Released from Pfizer's COVID-19 Vaccine Trials Today!" Civilian Intelligence Network 3.0, March 1, 2022. Civilianintelligencenetwork.ca/2022/03/01/breaking-stunning-adverse-events-data-released-from-pfizers-covid-19-vaccine-trials-today/.
"Resources & Research: COVID Vaccine." Liberty Counsel Action, 2021. lcaction.org/vaccine.